It's time to cook down and enjoy one of summer's most delicious treats, but like everything in life - we can make it even better! So, with that in mind, here's a roundup of some of my favorite Watermelon Cocktail recipes. These are perfect for cooling off this summer, cheers!
Watermelon Mint Cocktail from Fork in the Kitchen
Watermelon Wine Cooler with Lime from The Wimpy Vegetarian
Watermelon Cooler with Lemon Sorbet Recipe from Every Day Dishes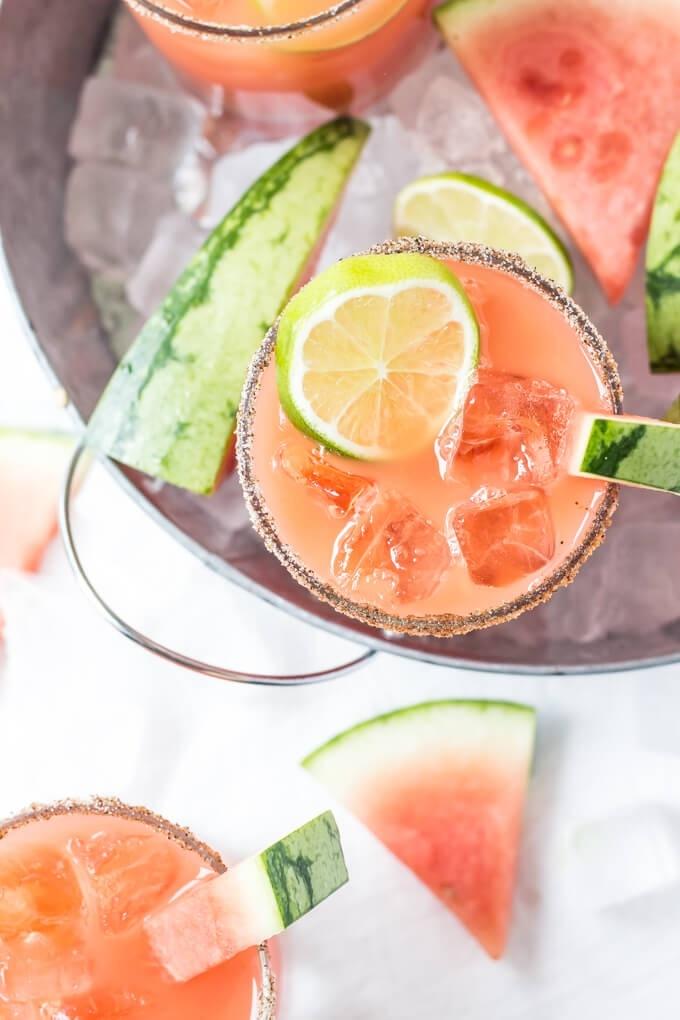 Salted Watermelon Margaritas from Wicked Spatula
Fresh Raspberry Watermelon Margaritas from With Salt and Wit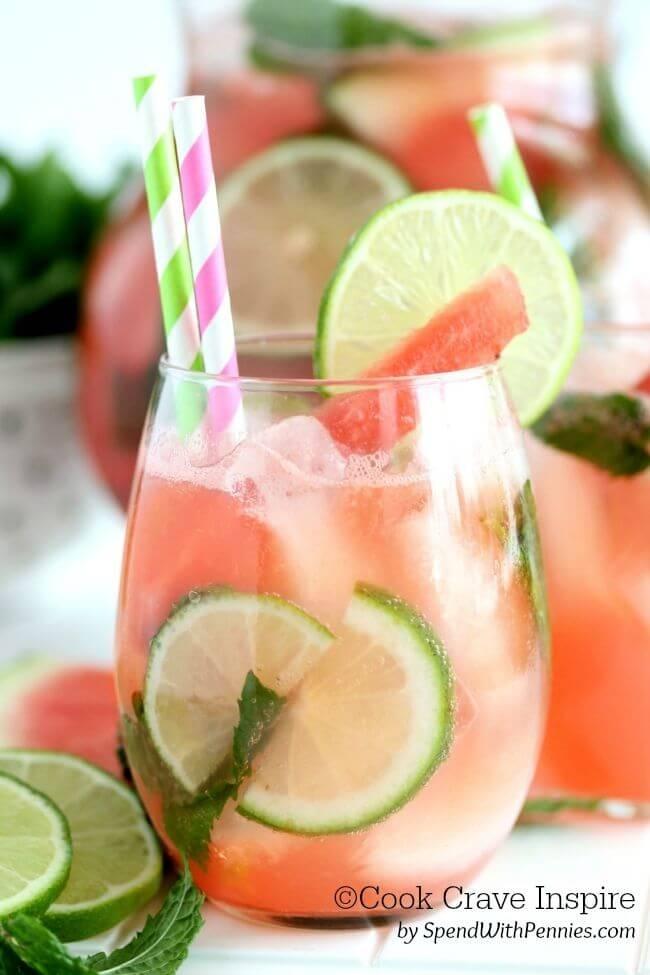 Fresh Watermelon Mojitos from Spend With Pennies
Jalapeno Watermelon Margarita from Running to the Kitchen
Watermelon Elderflower Cocktail from Life Love and Sugar
Watermelon Blueberry Sangria from Chocolate Moosey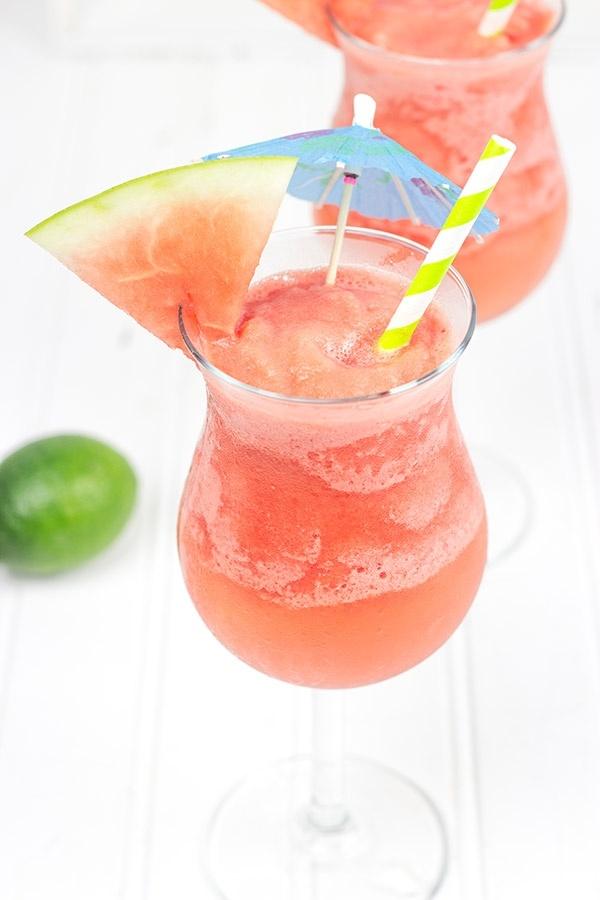 Watermelon Daiquiris from Spiced Blog
Watermelon Raspberry Slushies from Averie Cooks
Watermelon Fizz from Dinner, Dishes and Desserts
Easy Watermelon Mojito Recipe Inside A Watermelon from White On Rice Couple
Watermelon Cucumber Basil Gimlets from Le Petit Eats
Vodka Watermelon Cooler from Jennifer Meyering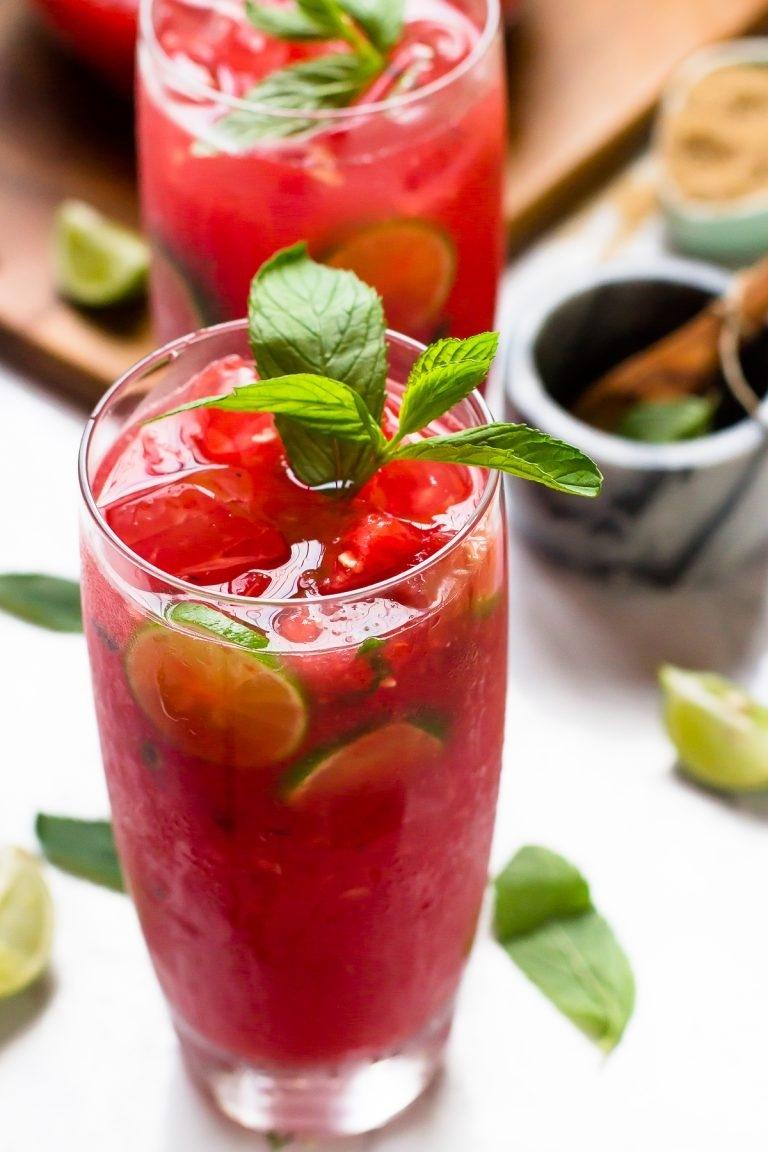 Watermelon Mojitos from Jessica In The Kitchen
Homemade Watermelon Shandy from How Sweet Eats
Watermelon Mint Julep from The Culinary Compass
Watermelon Salty Dogs from Yes to Yolks
Watermelon Margaritas from Pork and Greens
Frozen Watermelon Margarita from Brooklyn Homemaker
Cucumber Watermelon Margarita from Dietitian Debbie
Watermelon Slice Jello Shots from A Beautiful Mess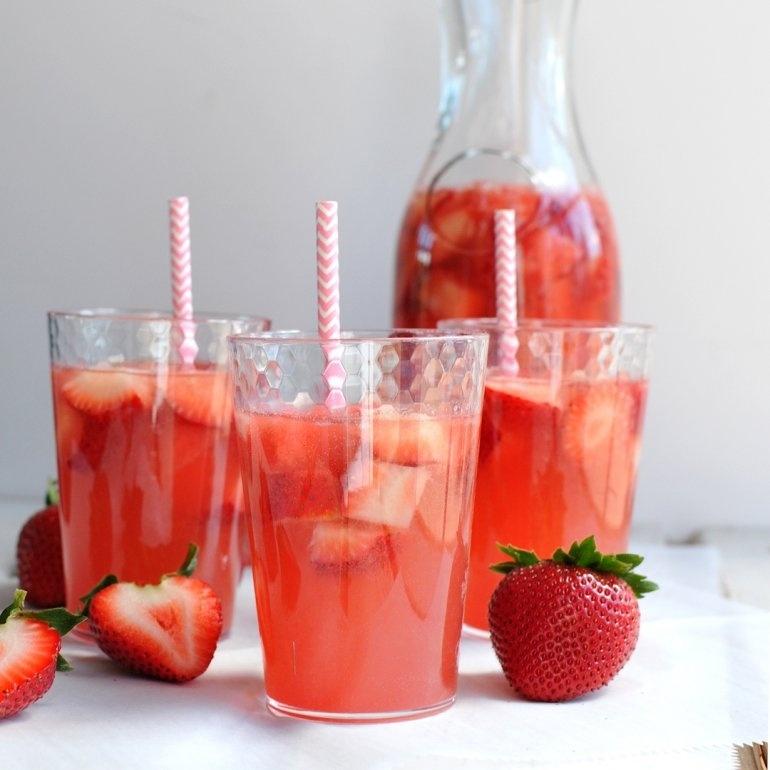 Simple Strawberry Watermelon Sparkling Sangria from Nosh and Nourish
Watermelon Mint Martini from I'm Bored, Let's Go
Frozen Watermelon Strawberry Daquiri from Toetje Addicted
Watermelon Berry Mojito from Blender Happy
Hello Summer Watermelon Cocktail from
Watermelon Mojito Mocktail from Chase the Flavors
Watermelon Mojito Mocktail from Food Done Light
Watermelon Hibiscus Cocktail from Super Golden Bakes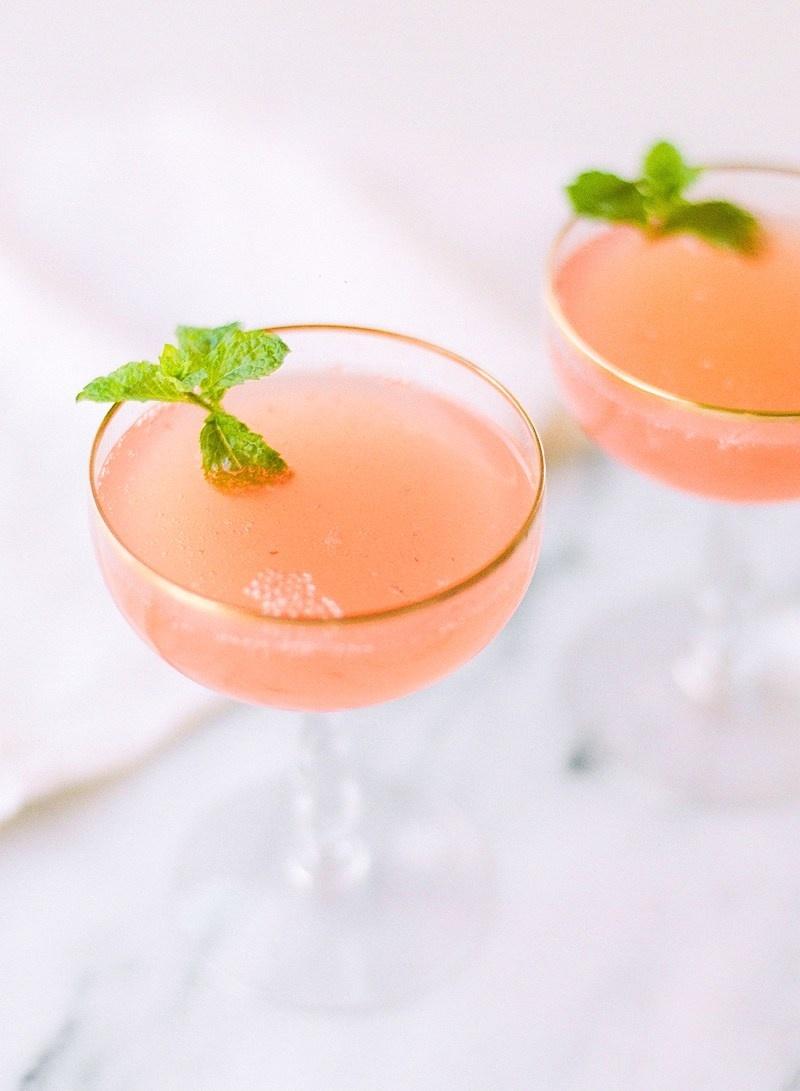 Watermelon Champagne from Lauren Kelp

All recipes and photography is used with permission from the original creator. If you are the owner and would like your image removed, please contact me.