If you have never dreamed of exploring the landscape of Tatooine then you can just stop reading right now! For the rest of you, I was amazed today to find out that not only was this not "just a movie set" but you can actually stay at the location of the Lars Moisture Farm. Today, it is known as Hotel Sidi Driss in Matmata, Tunisia and is open for guests to spend the night.
While Tunisia probably isn't at the top of your list of mancation destinations, I think you'll agree that this is an exception.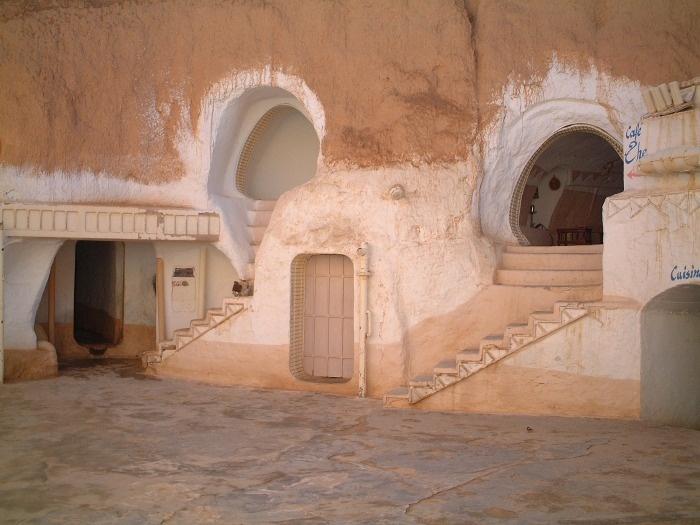 Hotel Sidi Driss served as the interior set for the Lars Moisture Farm and Luke Skywalker's home at the beginning of Star Wars Episode III: "A New Hope".
The hotel actually has five "pits" featuring a courtyard like you see above with rooms arranged along the outside that are dug into the walls. Although the hotel is able to accommodate 140 guests in it's 20 rooms, the Star Wars pit is reserved specifically for tourists.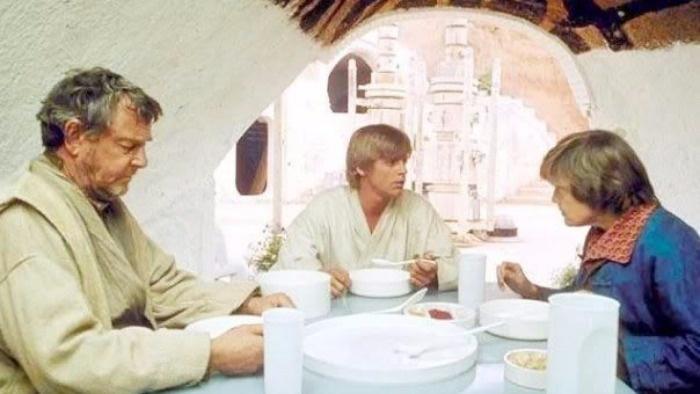 While you aren't allowed to sleep in any of the areas that served as parts of the movie set, you can dine in the same room that Luke Skywalker did - though I am told that they don't have any blue milk.
Like any movie set though, this is not then entire home as seen in the film. Beru's kitchen was constructed in a sound stage in the UK, and the "igloo" entrance is located a short distance away and has recently been restored.
Hotel Sidi Driss does not appear to have a website, but you can call the number listed on their Google+ page or visit TripAdvisor for more information and reviews of the hotel.