Most of you guys are going to be spending tons of money this Valentine's Day on roses and romantic dinners, but for those of you in San Diego, I've got an alternative Valentine's Day Idea! Why not make it a full date night experience with a great dinner, gelato, and then grab some cheese and chocolates to share together back home. Alternatively, you can skip the restaurant entirely and make a great picnic on the grass in the park next door. Whatever your preference, this is a great San Diego date night spot!
Heather and I tested it out earlier this week to see if we could do a date night for under $100 and we were pretty successful, follow along as we celebrate Valentine's Day early courtesy of The Headquarters!
Even if you are outside of San Diego, The Headquarters is a spot you should check out next time you visit! It is walking distance from the cruise ship terminal as well as right between the Embassy Suites and Manchester Grand Hyatt right downtown.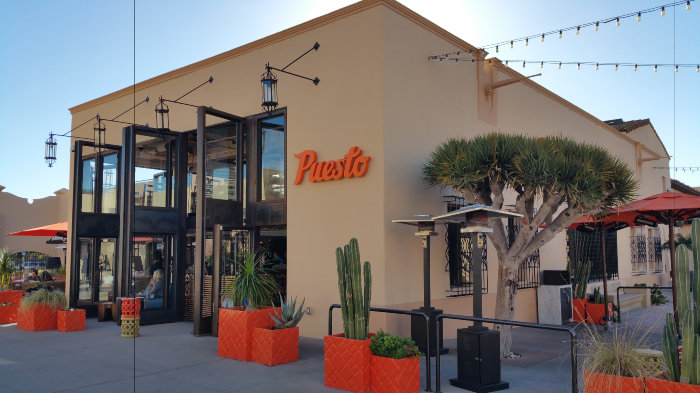 We chose to start at Puesto for tacos and margaritas but having visited here several times, I can also recommend Eddie V's, Seasons 52, and The Cheesecake Factory.
Let's start our #TheHeadquartersSD #ValentinesDay date night w #margaritas @EatPuesto #SanDiego pic.twitter.com/km4ri5npV5 — James Hills (@ManTripping) February 9, 2015
Puesto's tag line is "Mexican Street Food" but it is certainly not a dive. With bright colors and a fun area to lounge, tables to enjoy your dinner, or a bar for quick eats like we did, it's a great place to stop for a bite while shopping.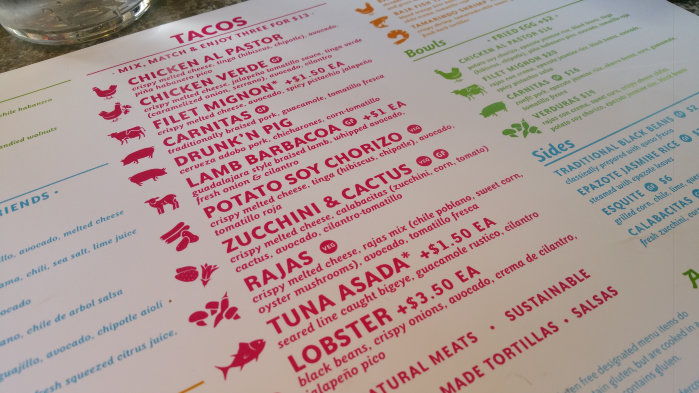 They have an extensive menu with all of your Mexican favorites, but tonight we chose some tacos and margaritas since there is something romantic about trying a variety of things and eating with your hands. (ok, not everyone agrees but I think so).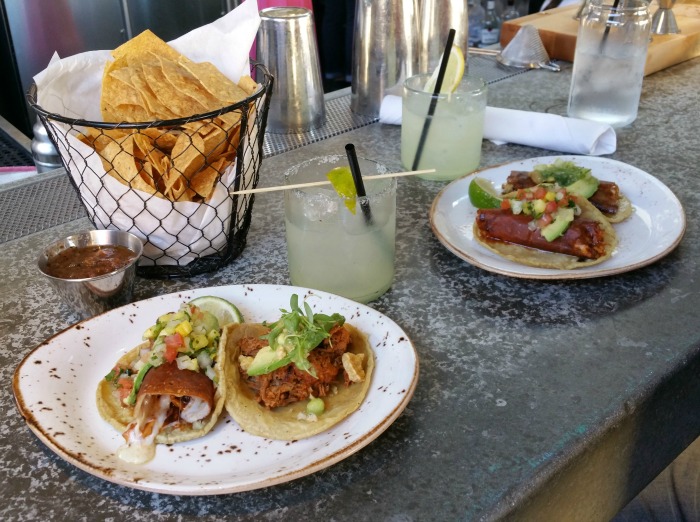 I chose the Drunk'n Pig and the Al Pastor with crispy melted cheese (Yum!).
We also had two house margaritas that were strong and delicious.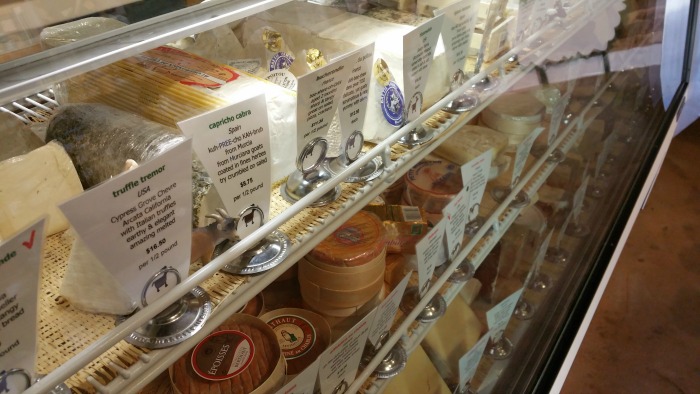 Our next stop was Venissimo Cheese since this is always a favorite of ours. While it isn't cheap, they always give out TONS of free samples.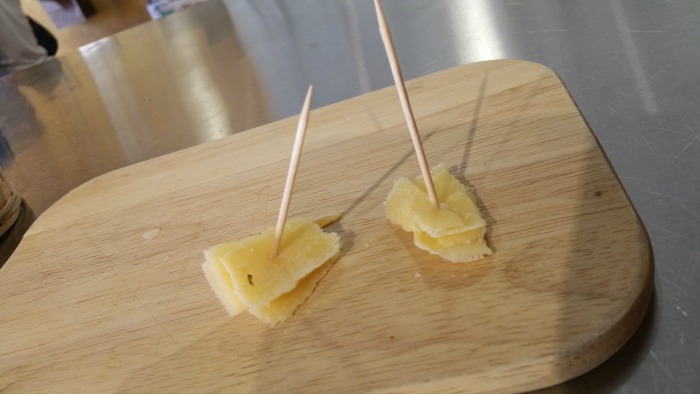 Once again - since this is date night, it is important to do things together and tasting your way through some of the greatest cheeses in the world is a pretty fun experience to share.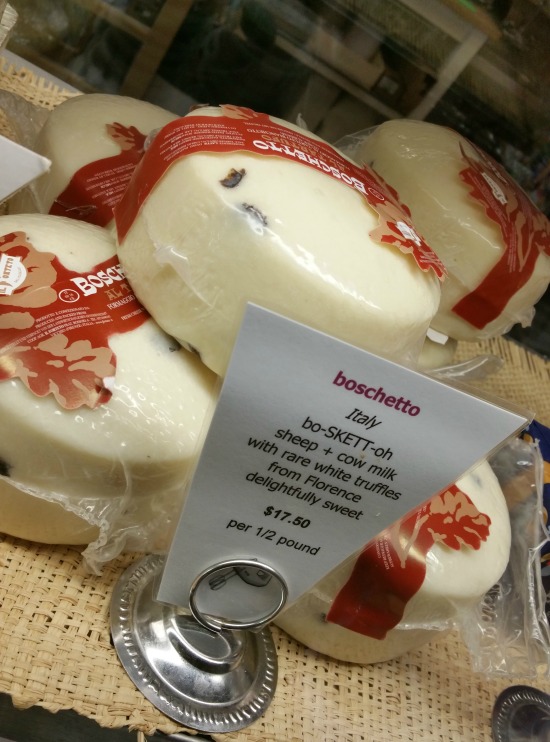 We always find something new that the awesome people here guide us towards and this time it was the boschetto cheese from Italy featuring a mix of sheep + cow milk with white truffles.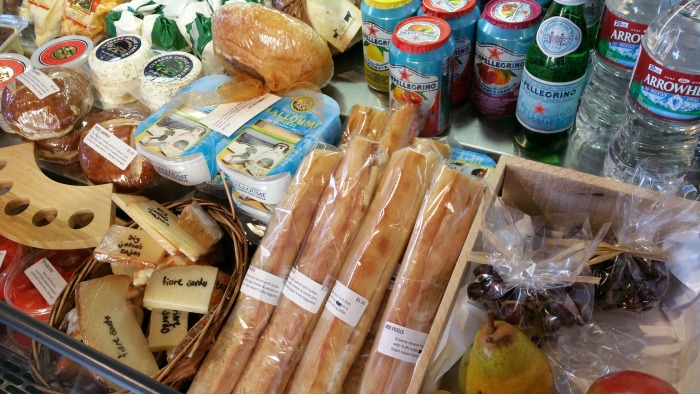 For tonight, we were planning to head home but if your preference was to do a picnic they also have waters, fruit, olives, and bread to go with your cheese and make it a great little picnic.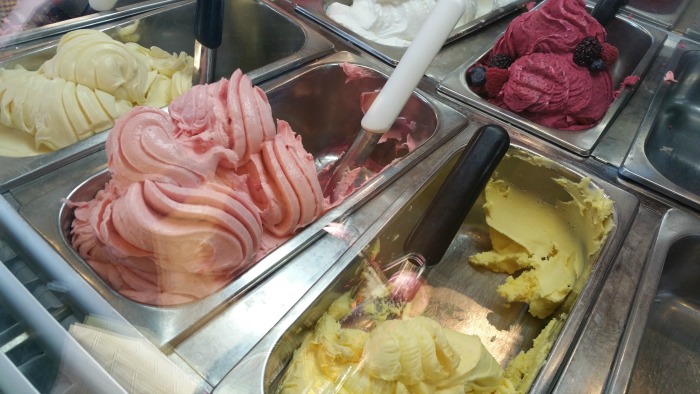 Right next door to Venissimo is Gelato Paradiso where you can indulge in more free samples :)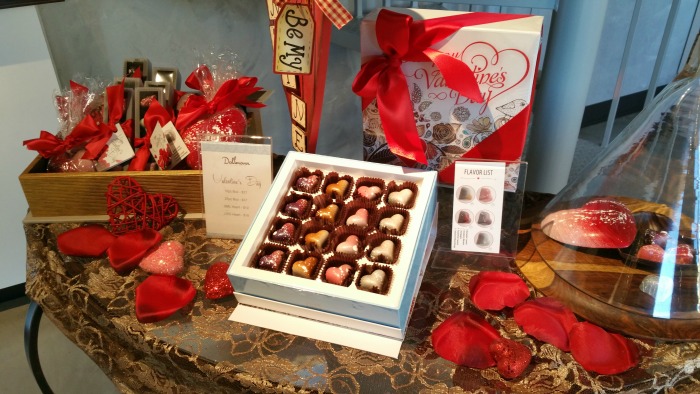 Our next stop is the fantastic Dallmann Fine Chocolates shop where (you guessed it!) more free samples ...
With Valentine's Day just around the corner they also had a special display of heart shaped chocolates.
However, they also have a variety of classic variety packs including the Sweet and Savory (above) and Cheese and Chocolate (below). Additionally, they have boxes designed for chocolate and beer pairing as well as wine and chocolate.
While I love all of their flavors our favorite is the sea salt caramels. They do something special to the caramel and it has an incredible burnt flavor that just needs to be tried :)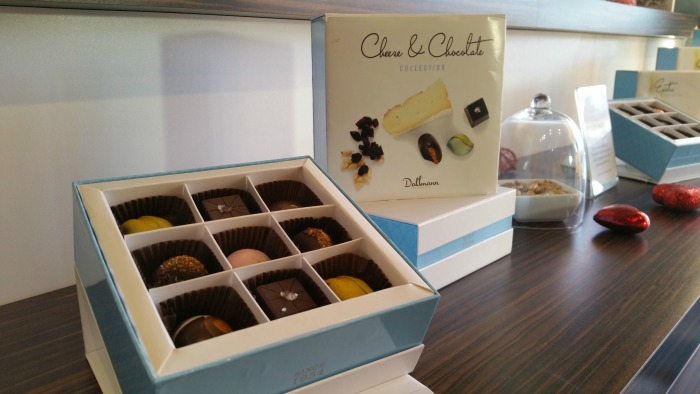 In addition to food, The Headquarters is a great place to shop for gifts ranging from art at Aaron Chang Ocean Art Gallery or the perfect paper or card for your ultimate Valentine's love note at Seaside Paper | Home or gifts from local San Diego artisans at Simply Local.
While you can certainly spend as much as you'd like during your date night, we were able to keep romantic getaway date night under $100 ...
Total Bill for Date Night!
Puesto: $40
Venissimo Cheese: $35
Gelato Paradiso: $0 (Free Samples - don't worry, we'll be back :))
Dallman Fine Chocolates: $25
See, you can do it too - it's all about the experience and doing something together. Bonus points if you can correctly remember her favorite flavors and if you have her favorite bottle of wine at home ready for whatever might happen next!