If you haven't been before, this classic motor car extravaganza weekend gathers over 300 of the most elite car collections from around the world atop the bluffs of La Jolla Cove at the Ellen Browning Scripps Park. La Jolla means "The Jewel" in Spanish and we couldn't think of a more fitting place to experience these incredible vehicles than outdoor, overlooking the Pacific Ocean while surrounded by some of the most luxurious real estate in the world. While we know that there will be some amazing classic cars and modern luxury as well as sports cars, it's always a thrill to walk by something you've never seen before.
It's remarkable to think that in an era not too far gone away that cars were intended to have style as much as function. They existed in an era where performance was measured in horsepower and gas milage and safety were almost secondary. Luckily there are still those that cherish those machines and keep them running.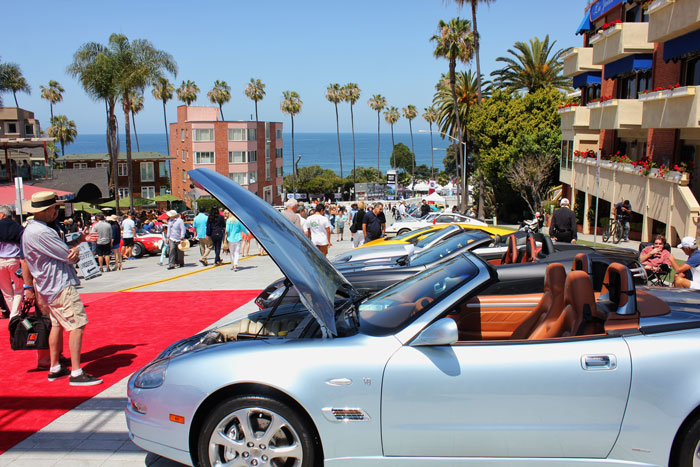 While there is nothing wrong with these modern cars who are incredible machines in their own right - delivering incredible efficiency, safety, and still looking so beautiful my attention was constantly drawn to the classics from the past. Luckily for me, there was a huge variety of cars from today as well as yesterday - and even a few completely custom cars that were one-of-a-kind works of art.
The following are a few of my favorites from the 2015 La Jolla Concours d'Elegance ...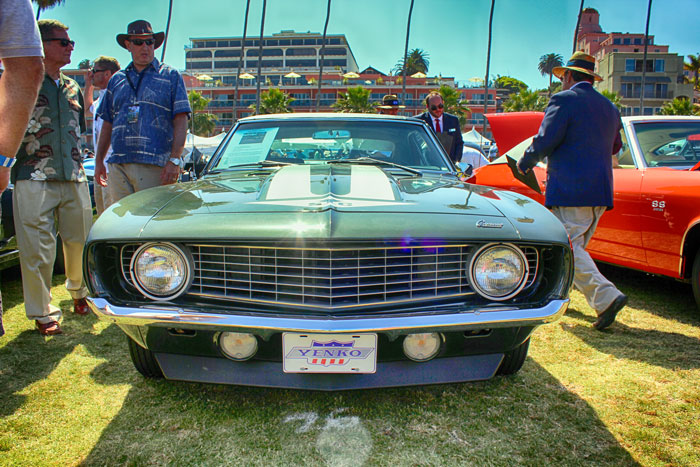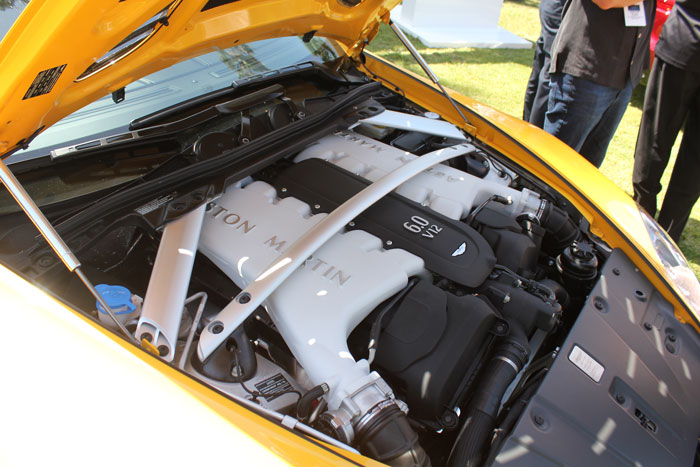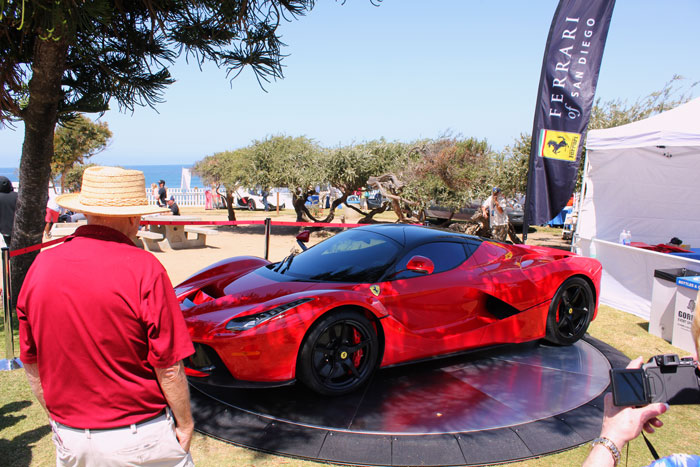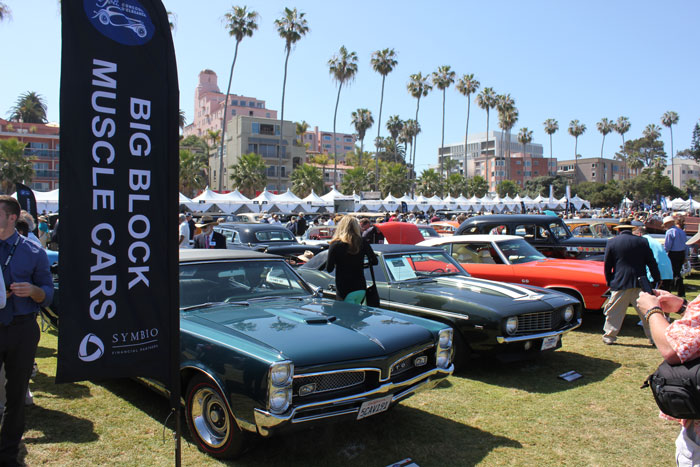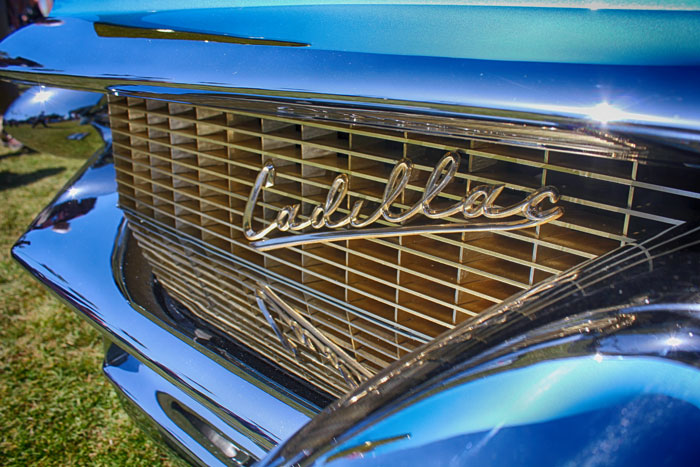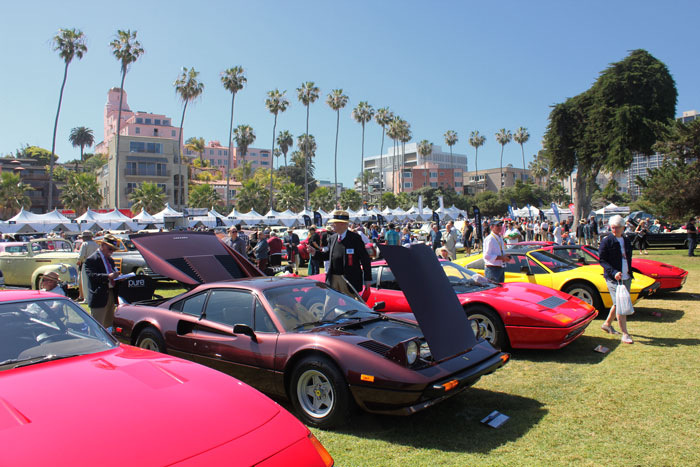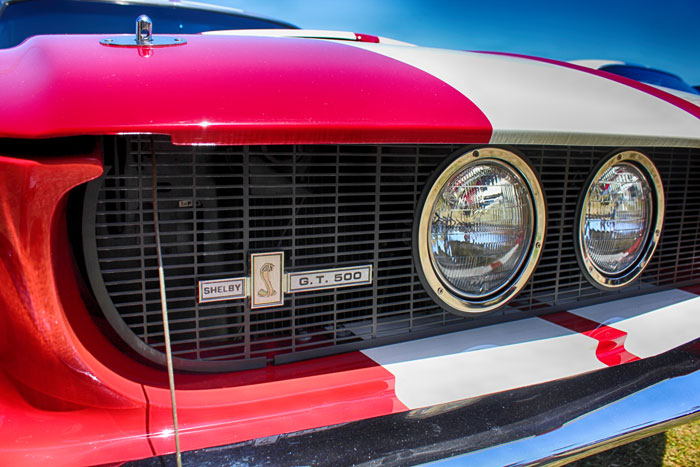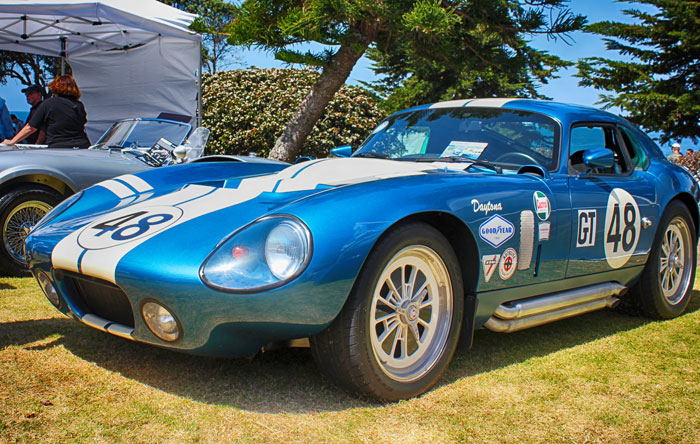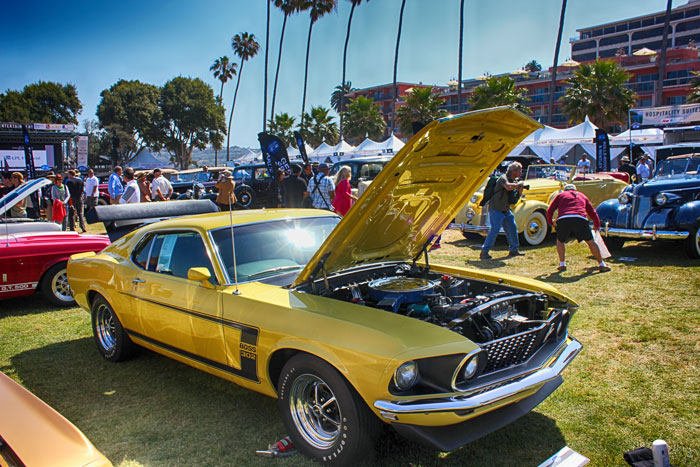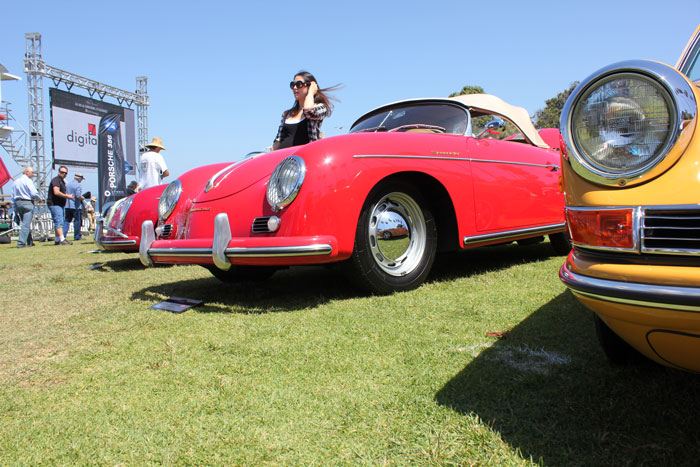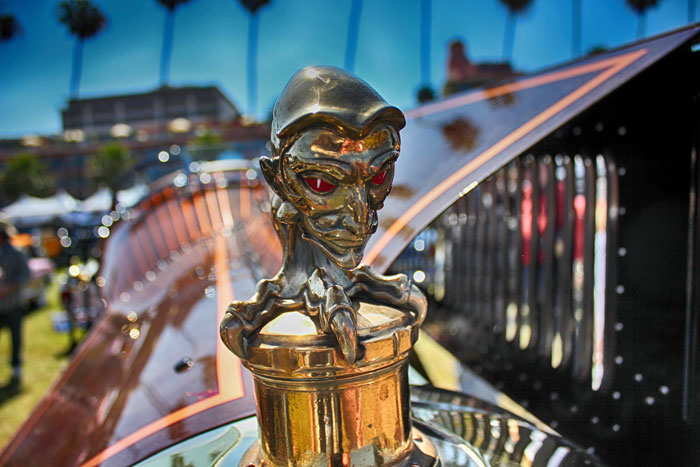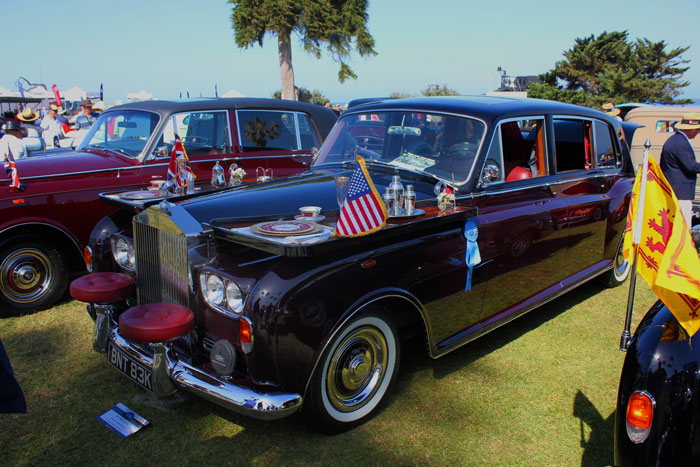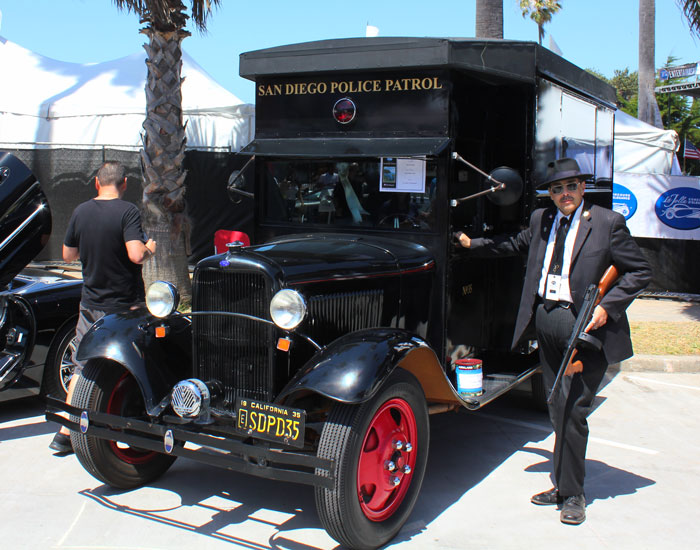 La Jolla Concours 2015 Preview: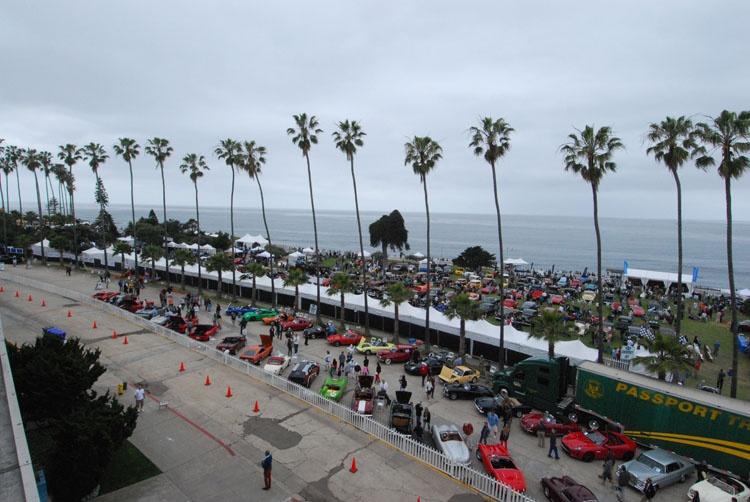 Here's the schedule of events from their press release ...
WHEN: Friday, April 11th - Sunday, April 13th
WHERE: Ellen Browning Scripps Park, La Jolla, CA
FEATURES:
Friday, April 11th, 2014 - Rolls-Royce Motor Cars Contemporary Classic Cocktail Party - Presented by Officine Panerai
Intimate soiree with spectacular display of extraordinary automobiles, culinary bites and selection of sophisticated cocktails, wines and champagnes.
7 p.m. - 10 p.m. | La Valencia Hotel | $150 per person | RSVP by April 7th, 2014 to lajollaconcours@mcfarlanepromotions.com or call 619-233-5008
Saturday, April 12th, 2014 - La Jolla Concours d'Elegance Motor Tour Presented by Ferrari & Maserati of San Diego The San Diego Scenic Tour begins at the San Diego Automotive Museum then travels to visit the Calumet Collection, with a tour of 2 Rancho Santa Fe Estates followed by a scenic coastal ride for lunch to the La Jolla Beach and Tennis Club and concludes with a cruise to Chuck Spielman's private museum, Only Yesterday. Includes scenic tour, catered lunch, reception and awards ceremony. Limited to first 75 entries.
7:30 a.m. - 3:30 p.m. | $150 per car (includes 2 people per vehicle)
Saturday, April 12th, 2014 - Bentley Saturday Evening VIP Reception Presented by Officine Panerai
Exclusive reception for automobile registrants, sponsors, and the public to include culinary delights from ten local world-class restaurants and fabulous libations. Limited tickets for additional attendees will be available.
6:00 p.m. - 9:00 p.m. | Ellen Browning Scripps Park (La Jolla Cove) | $100 per person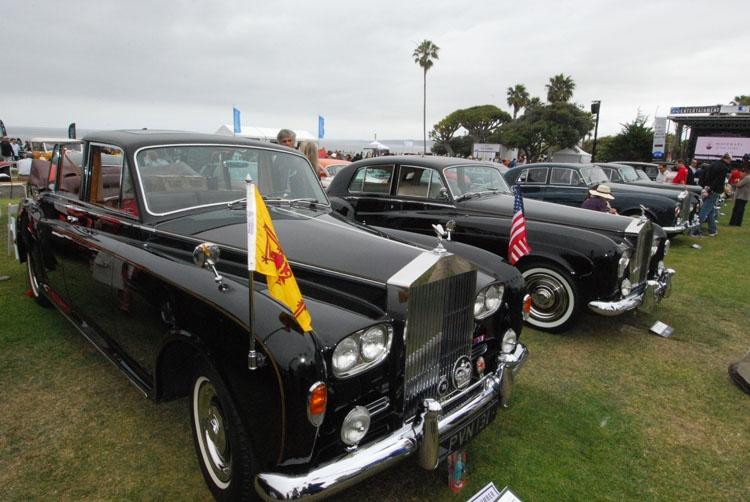 Sunday, April 13th, 2014 - La Jolla Concours d'Elegance and La Jolla Motor Car Classic at the Concours 300+ spectacular exemplary vehicles showcased, wine and craft beer garden (NEW), VIP sculpture lounge and VIP hospitality suites. Special homage to the Parisian roots of the first motoring event through modern day. Free admission for children under 14 years of age.
9:00 a.m. - 4:00 p.m. | Ellen Browning Scripps Park (La Jolla Cove) |$40 general admission in advance | $50 general admission day of event | VIP Tickets $125