Are you ready for the ultimate outdoors mancation? Does hiking and fishing sound like fun? Well, if you are like me, stuck in hot and humid Chicago right now, then maybe it might be time to think about heading off to western Wyoming for a visit to the Grand Teton National park.
Even better would be a stay at one of the Grand Teton Lodge Company's several locations around the park, with something for everyone, from tent camping to a luxurious spa hotel. Our interview subject today is the Director of Sales & Marketing for the Grand Teton Lodge Company, Cinda Culton.
Can you tell us a bit about the Grand Teton Lodge Company?
Set amidst one of the West's most spectacular settings, Grand Teton Lodge Company (GTLC) is the concessioner in Grand Teton National Park operating the lodging, restaurants, activities and tours at Jackson Lake Lodge, Jenny Lake Lodge, Colter Bay Village, Gros Ventre and Jenny Lake Campgrounds, as well as the Jackson Hole Golf & Tennis Club located just outside the park in Jackson Hole, Wyoming.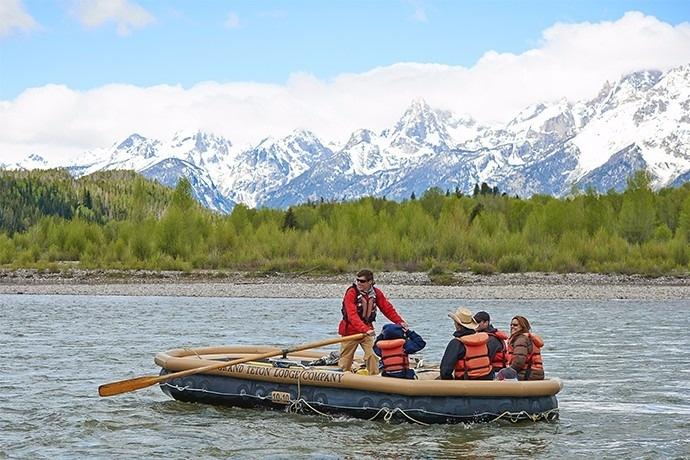 What makes Grand Teton National Park a great mancation destination?
There are so many different options; there is something certain to suit any group of guys. An ideal "mancation" in the Park might include roughing it with the boys on a weekend camping trip at Colter Bay Village, kicking back with a beverage while enjoying the spectacular views at Jackson Lake Lodge or catching up over a five-course meal at the four-diamond Jenny Lake Lodge. No matter what accommodations the group decides upon, there are endless activities at their fingertips. Rent a kayak, canoe or boat at Colter Bay Village and cast a fishing line into Jackson Lake. Have a guide take you on the Snake River for a float trip or to fly fish the miles of river within the Park. Embark on a hiking adventure around pristine glacial lakes on remote forest trails complete with exciting wildlife viewing around every corner. Or, take in the views while enjoying a relaxing and scenic game of golf at the Jackson Hole Golf & Tennis Club. We're also finding that our guests are becoming increasingly concerned with the environmental impact of their vacations, something we've been actively addressing across all of our operations for some time. From offering the freshest local and organic products available to educating visitors on innovative ways they can minimize impacts to the area while visiting. While these eco-friendly initiatives are designed to enhance their overall Park experience, we find guests leave the Park with a new appreciation for the environment as well.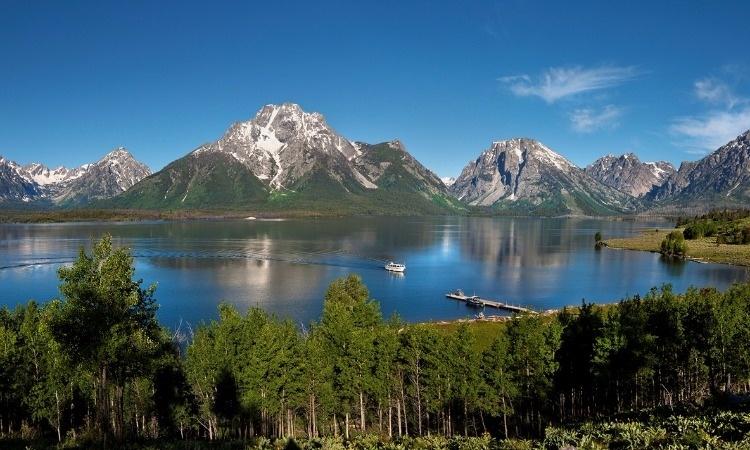 What efforts is the Grand Teton Lodge Company making to promote this aspect of your company?
We have worked with various media outlets on stories about "mancations" as it appears to be a growing trend, and we have the perfect accommodations and activities for these types of trips.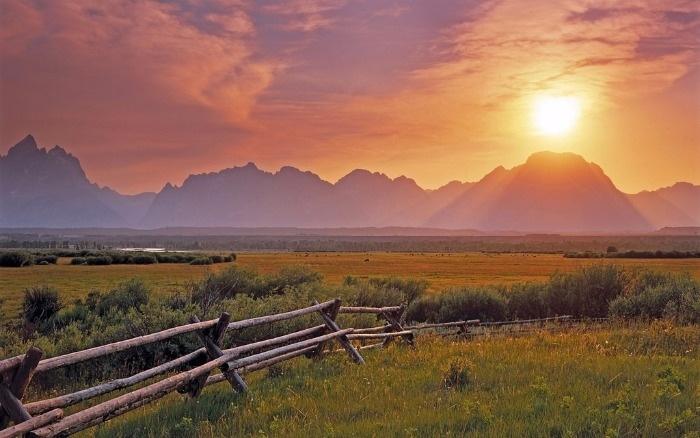 Do you have any specific guys' weekend or mancation packages that you promote?
We don't have any packages geared solely to men; in keeping with the tone of the National Park, our specials and activities can be enjoyed by anyone, male or female, young or old.
However, we've found that our Moose Lover's and Elk Lover's packages are favorites of our male guests. Moose Lovers runs through June 15 and offers reduced rates on classic cottages at Jackson Lake Lodge, a full service resort with two restaurants, several gift shops, transportation services, a business center and complimentary high-speed wireless Internet access in the main lodge. With this discount, cottages with two double beds and a private bath start at $158 and are perfectly situated to watch moose and other wildlife in their natural habitat right from the windows. From September 2 to October 4, "mantripping" wildlife aficionados can take advantage of the Elk Lover's package at Jackson Lake Lodge. This special offering provides guests with a chance to experience the unique sights and musical sounds of elk bugling during the peak of the elk mating season. Each September, elk can be found in abundance migrating through the Park toward their winter home near the town of Jackson. Their unique bugling call, similar to a flute, can be heard throughout the area and is an added bonus to the vibrant fall colors seen in the aspens, willows and foliage in the Park.
As a part of the Elk Lover's package, Jackson Lake Lodge cottages start at $179. Guests will also receive a complimentary breakfast in the Mural Dining Room and a special gift upon arrival that includes a map of the Park and helpful tips on locating elk as they engage in one of the most characteristic and colorful wildlife activities of the season. 5. What is your feeling on mancations and guys weekends as a segment of the overall travel industry? For years, women have been taking "girl's trips" to get away, reconnect with their good friends and take part in female-oriented activities. It is wonderful that men are now doing the same thing for themselves, but instead seeking out adventurous, rugged activities more suited to a group of men. We are very pleased that our unparalleled location within a National Park lends itself well to "mancations."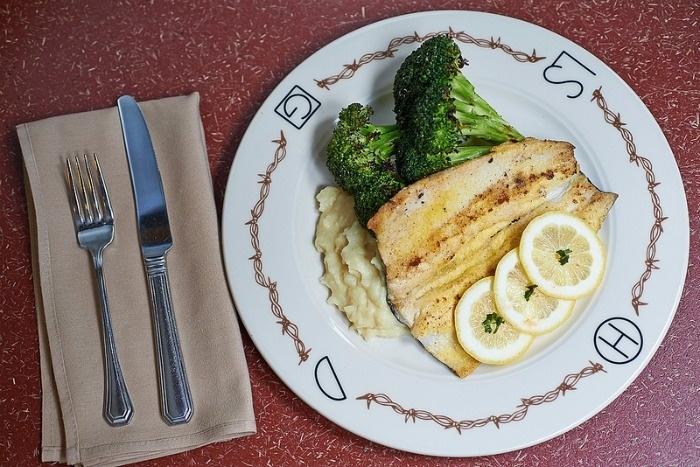 Which of your lodges seem to be the most popular for mancations?
Jackson Lake Lodge is the most popular destination for mancations, because it offers the most variety and accessibility to all available activities. Additionally, it features two restaurants: the Mural Room, which serves some of the finest Rocky Mountain cuisine, and the Pioneer Grill, which offers counter service with light meals, snacks and soda fountain treats. Also a favorite at Jackson Lake Lodge is the Blue Heron Lounge, the place to go for entertainment, your favorite beverage including locally produced organic ales, and great panoramic views of the Teton Mountain Range. However, for men who are looking for an escape that is even more in touch with the wilderness, I would recommend a stay at Colter Bay Village. Colter Bay Village offers historic log settlers cabins or the more rustic tent cabins for rental along with an RV park and a classic campground location to comprise a wide range of options for any mancation.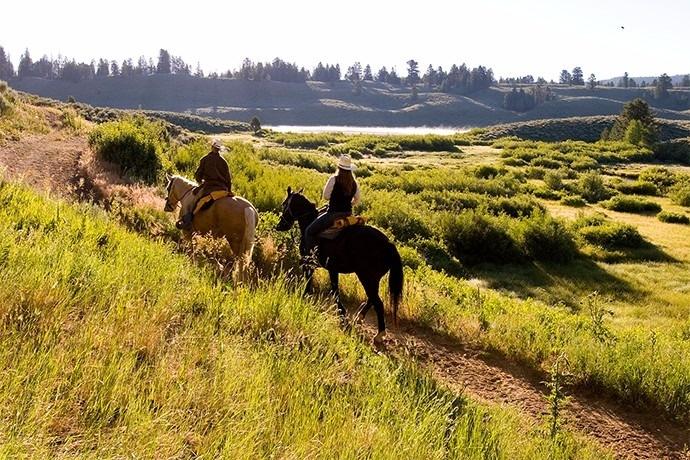 Can you share with us any really cool mancations that Grand Teton Lodge Company has helped organize?
Men who have visited the Grand Teton Lodge Company have really come and done it all, however, below is a sample day of what an active group of guys may do when visiting:
• 6:00 a.m. Wake-up for a brief hike around Jackson Lake Lodge to catch a one-of-a-kind sunrise over the spectacular Teton Mountain Range. Return to our rooms to prepare for the day and enjoy a cup of fresh-brewed organic coffee.
• 7:00 a.m. Head down to the Mural Room to enjoy a complete breakfast buffet that will help our bodies fuel up for an action-packed day of adventure in Grand Teton National Park.
• 8:30 a.m. Set-off for 6.4-mile hike around Two Ocean Lake. Traverse through conifer forests along the south shore and aspens and meadows on the north shore. • 12:30 p.m. Return to the Pioneer Grill at Jackson Lake Lodge to recharge with a Cajun fried catfish sandwich or Philly cheese steak and download pictures from the morning hike.
• 2:00 p.m. Depart for scenic float trip on the Snake River. Enjoy views of the towering Teton Range while looking out for bald eagles, moose, elk, bison and the occasional bear. Listen to our river guide share tales of history and details about the river eco-system.
• 6:30 p.m. Enjoy a refreshing organic beverage in the Blue Heron Lounge.
• 7:30 p.m. Recap the highlights of the day's events over a hearty dinner at the Mural Room of Ancho-Spiced Buffalo New York Strip and organic heirloom tomatoes and buffalo mozzarella.
• 9:30 p.m. Head to bed to sleep under the black night sky and dream in quiet solitude about the adventures planned for tomorrow.
What about Father and Son trips, are there hikes, accessible trails, and other activities that would be great for either young kids or older people who might not be as nimble?
Yes, Grand Teton National Park offers many day hikes ideal for any age or fitness level. For example, guys looking for an extreme outdoor challenge may love the Lake Solitude hike, an 18.4 mile roundtrip adventure that follows the popular Cascade Canyon trail, and then the North Fork leads to the stunning Lake Solitude, which offers breathtaking views of the Grand Teton and Mt. Owen peaks.
This hike takes approximately 10 hours roundtrip. Groups looking for an easier adventure may prefer the Jenny Lake Loop day hike, which is a primarily flat walk along the shoreline of Jenny Lake that is 6.6 miles long and takes about 4 hours. This hike also offers great views of the Teton Range. Of course there are many area trails at each of our facilities offering an enjoyable walk with little skill or endurance needed. One of our favorites is the trail at Colter Bay Marina, which is adjacent to the shoreline around the peninsula and takes about 30 minutes to complete.
These are just a few examples, but there are dozens of hikes available in the area for easy, moderate and expert skill levels. Additionally, other available activities – like horseback trail rides, scenic float trips, boat tours or fishing – offer fantastic options for men of any age.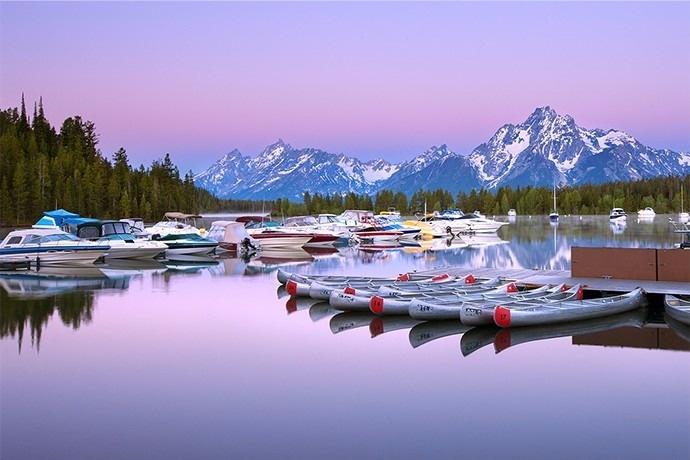 What are some special services that you can help organize that the "average" visitor might otherwise miss?
Because there are so many things to do in Grand Teton National Park, guests often find it hard to fit everything in. We recommend guests visit our Activities Desks, located in Colter Bay Village or Jackson Lake Lodge, early on during their trip to make reservations for activities and get ideas for hikes, dining, and area points of interest to make the most of their time in the area.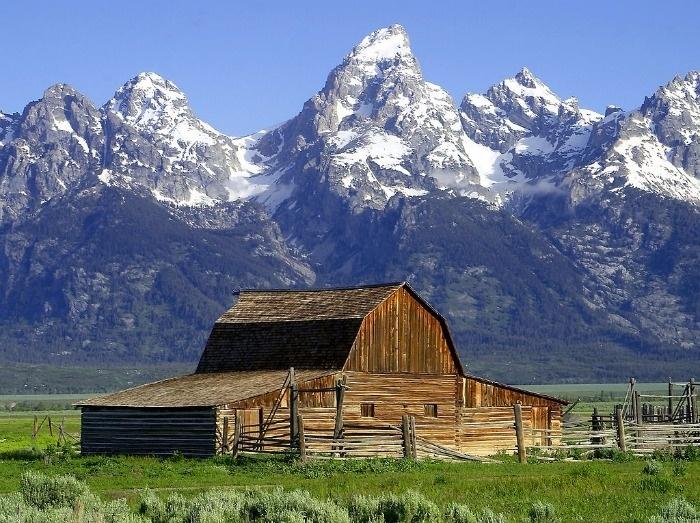 Aside from airfare or gas to get there, how much should someone budget if they were planning a week visiting one of your lodges?
Below are guidelines for a stay with us: Colter Bay Village offers camping under $20 per night to cabins that sleep up to 8 starting at $179 per night. Jackson Lake Lodge accommodations range from $199 - $279 for cottage rooms. At both locations, food, beverage and activities can be as low as $25 per day or combine a variety of activities and our finest restaurants for up to $200 per day.
We recommend guests review our website and online brochures to outline a plan based upon their interest levels. A more encompassing mancation at Jenny Lake Lodge would include a cabin, breakfast and a 4 course dinner along with horseback riding and use of bicycles starting at $550 per night. Many activities such as hiking and wildlife viewing can be done without charge in the National Park. If men are interested in participating in guided activities or tours, they will find that our costs are very reasonable. (I am attaching our activities guide here.)