There are few things in life that are more satisfying and rewarding than restoring a classic car. Throughout the process, you are essentially breathing new life into a machine which may have lay dormant for years, and this is an incredibly enjoyable feeling. However, it is also one of the most time-consuming, tedious, expensive and occasionally frustrating activities one can engage in, and you must be certain that you are ready for the challenges as well as the rewards before committing to a project.
Depending on several factors, including your level of expertise, the amount of weekly time you can spare, your budget, your goals, the original shape of the vehicle and several other elements, this process should be expected to take several months, at the very least. While there are obviously huge variations in each case, the average time spent on restoring a classic car to its original form is around 1,000 hours.
Assuming you have already considered these factors and decided you are ready for this venture, you may be ready to tackle the challenges and reap the rewards of restoring a classic cars. For those who are doing so for the first time, this guide is designed to give you some basic pointers and simple steps to make the process go smoothly and help you get the most out of your newfound passion.

Plan your Car Restoration Project Carefully
Restoring a classic car is obviously one of the coolest and most exciting activities to engage in, but there are several steps you should take before you dive in. As with any meaningful venture, careful consideration and planning will be necessary to ensure success, and you can never be too prepared before getting started.
A few questions you should ask before getting started include:
What is your budget? Have you factored in the complete cost of parts, tools and the original vehicle?
How much time can you dedicate to the car each week? Could the project conflict with any work, family or personal commitments?
How much space will you need to complete the entire restoration at home? Will you also have enough space afterward for storing your classic car for the winter?
Do you have the necessary experience and expertise to complete the restoration to a high standard?
Identify the perfect car
If you are already considering restoring a classic car (and we can assume you are, since you are reading this), there is a good chance that you already have the type of car picked out in your mind. You may even know the exact make, model and year and have it built perfectly in your imagination. However, you may need to pump the brakes on getting too specific just yet.
While this should be a labor of love, rebuilding a car you are passionate about, you should not get too emotionally attached before you identify and purchase the right car. Being too specific or falling in love with one car can lead to making a rushed purchase on a car that may not be in the best shape. Try to keep an open mind about the kind of car you will buy and make a purchase based on the individual shape and merits of the vehicle itself.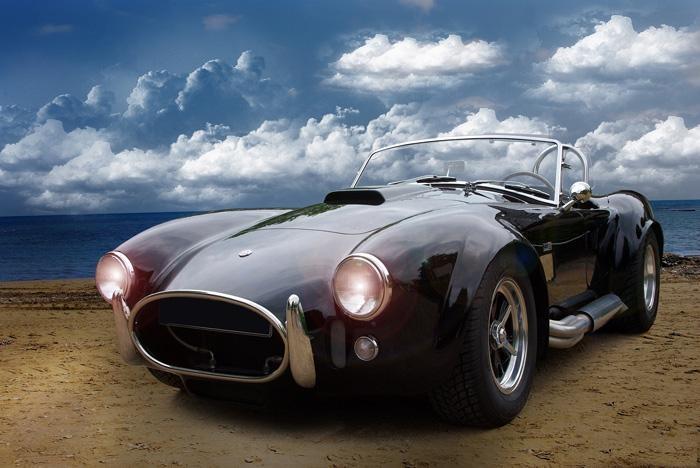 Inspect the car carefully
Again, you can never be too prepared or cautious during this process, especially in the early stages. Once you have identified the car that you think is the one, inspect it carefully from the tailpipe to the hood ornament, and everything in between.
No matter your level of expertise, it is also a good idea to have a professional mechanic inspect the car as well before you make the purchase. A second opinion never hurts, and a different perspective may help you notice something you did not at first.
Prepare your garage and tools
Unless you own your own professional garage, you are unlikely to have all of the tools that are necessary to fully restore a classic car. Luckily, you should have already factored the cost of tools into your budget.
Once you have your plan, your car, your space and your tools, you are ready to get started and bring your classic car back to life.
Add Accessories
Once the bulk of the hard work is complete and your classic car is in good working order, it is time to think about the accessories you might want to add.
If you are in the UK, you can use personalized number plates to give your classic car that unique twist. Otherwise, for US owners check with your local DMV for options that are available. Custom plates will set your car apart from the crowd, reflects your personality and even references the heritage of the vehicle itself. You can add authentic floor mats that look good and feature the manufacturer's logo. You can even factor in modern elements in a subtle way, such as a stereo system to expand the in-car entertainment options.