Like many things, dashcams are more popular overseas - especially in Russia and I'm sure you guys have seen those crazy car accident videos and wondered, "how on earth did they capture that?" The simple answer is that millions of people around the world are starting to install dashcams or dashboard cameras and frankly I think it's just a matter of time before it becomes standard as a feature for new cars. Today though, we're going to talk about the GoSafe 520 dashcam that we were provided for a review during our drive around Vegas last month.
Installation was extremely simple. Just attach the suction cup mount and lock it to your windshield and plug the USB power cord into the cigarette outlet and insert an SD card. Then you are ready to go.
That being said, some tips that you might want to consider if this will be a permanent resident on your dashboard.
1. Mount it so that the lens is as close to the glass as possible so that it avoids reflection at night.
2. Run the power cord through the seam between your dashboard and the windshield and then down the side by the door. This will make it a lot less messy looking as well as being more discreet.
3. Make sure to mount it below your normal eye line. I found eyes draw to the lighted screen at night, especially as a passenger.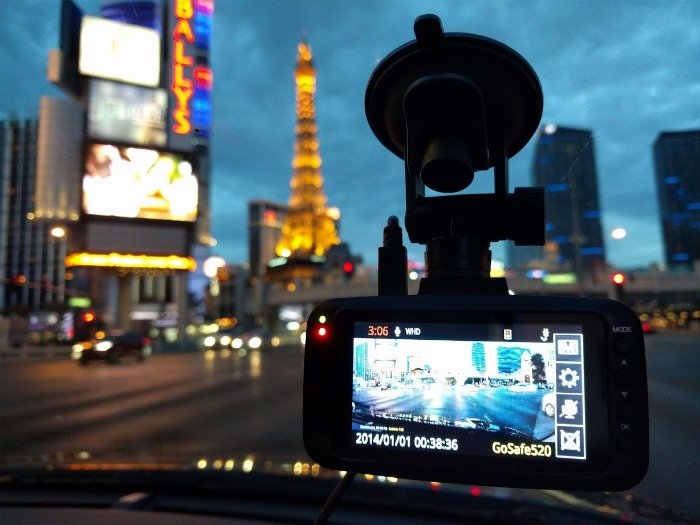 I was very impressed with the quality of video. The GoSafe 520 is able to record in 2K video at 21:9 ultra-wide resolution with a whopping 146° range of view. It also comes with a "Super HDR" to quickly compensate for the changes in light .
Other features include a stop and go monitor that's triggered when cars start moving ahead of you after pausing at a stop light for instance and a motion detector feature that will begin recording if the car is jostled. The stop and go monitor was a bit odd at first but was very nice to have in traffic to remind you to go after stopping for several minutes.
In practice, I loved the GoSafe 520, but it's also one of those things that has to have a purpose. Frankly speaking, it's difficult to justify buying a product that is principally designed to record an accident. So it's like asking you to spend $150 hoping that you will never need it. (though that $150 is cheap if it can clear you of any guilt!)
For those of us who love road trips though, the GoSafe 520 also allows us to record and share our memories and adventures as we drive through amazing places. I just wish I had one installed as we drove through the Sierra Mountains last year on the #SoulTrip.
Additionally, by installing this dashcam in your car, you'll be able to record those family memories ranging from cross country road trips to candid conversations with your kids. Afterall, the microphone is always recording :)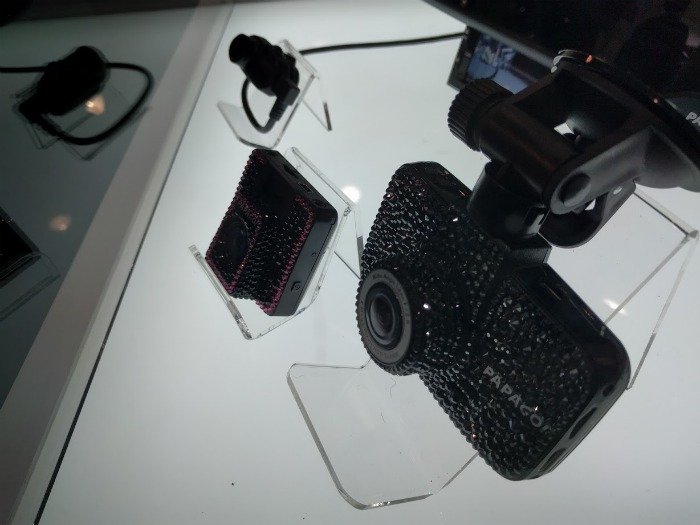 Of course, if you are looking to make it conspicuous instead of a hidden tool that's constantly recording without drawing attention - then you can bling it out like this one at their CES booth!
The PAPAGO! GoSafe 520 is available at most major retailers including Amazon.com where it is currently listed for $159 with Prime Free Same-Day shipping.