If you are going to get dad a corkscrew for Father's Day then you had better get him a damn good one. Luckily the Vinturi Vertical Lever Corkscrew falls into that category and I'm thrilled to have it as part of my permanent bar tools collection now!
There's nothing quite like struggling with a stubborn cork to wreck a romantic dinner. While it could be said that properly opening and decanting a fine bottle of wine is the ultimate test of strength and grace - that's not how I see it. With a typically corkscrew it's a struggle as you grip the bottle tightly hoping that by the time the cork finally releases that you don't drop the bottle itself or spill some of that precious liquid.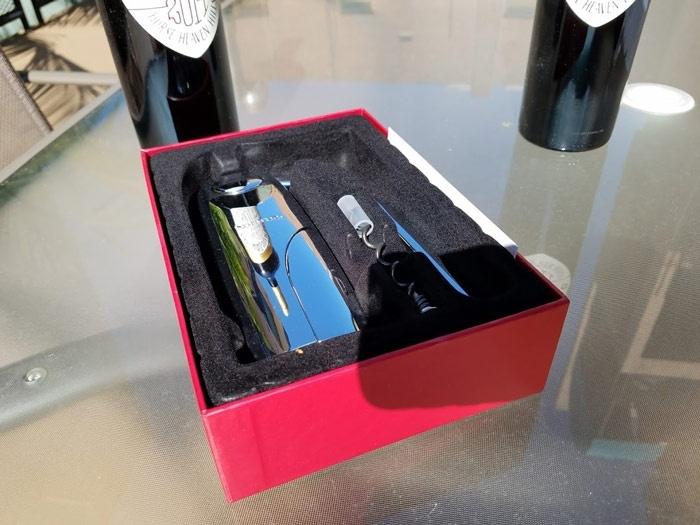 That's pretty much what I expected with this corkscrew from Vinturi too - though maybe a little bit easier. What I discovered though was that the cork released so easily that I had to check the corkscrew to see if the cork was actually attached.
It comes in a great box that is ready to be wrapped or placed in a gift bag with a great bottle of wine (I tested it out using a bottle of Columbia Crest's newly released 2014 Crowdsourced Cabernet).
This makes a great gift for any guys on your shopping list and can be purchased online for $49.99 or at many national retailers.