In an age dominated by expensive headphones costing hundreds of dollars, it's easy to forget that at the end of the day – headphones need to feel comfortable, sound good, and look good, too … but they also need to be affordable. Motorola Pulse Escape+ headphones are exactly that, at only $69.99. This is a sponsored post written by me on behalf of Motorola.
When I first got these, I was a bit curious since I normally see Bluetooth headphones on the market that are MUCH more expensive. These, however, are a great option for someone seeking affordable headphones. The Motorola Pulse Escape+ offers great features including: IP54 water resistance, Bluetooth 4.1, 20 hours of wireless playtime, the ability to connect to two devices at once and a built-in microphone for hands-free calling.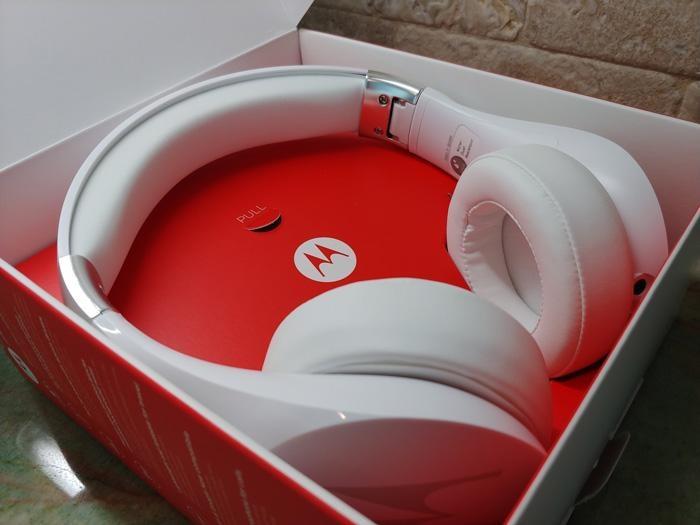 It's also has comfortable over-the-ear cups that provide solid passive noise canceling benefits. Plus it can fold up easily to make it easy for traveling.
The Motorola Plus Escape+ has 40mm drivers and a 60' wireless range. Sound quality is better than I expected from a pair of headphones in this category as well. For even better quality, you can connect the headset directly to your device using a 3.5mm aux cable too.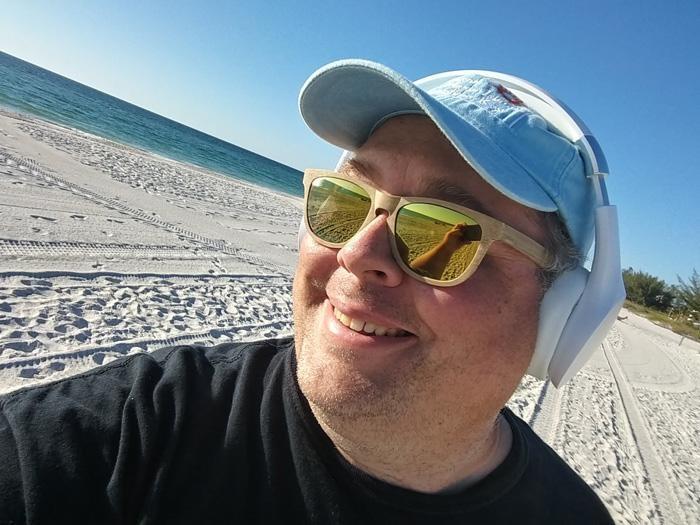 I tested these out during a recent trip to Florida (sporting my "mancation stubble" in honor of Movember) while walking on the beach as well as wearing them on the plane and they stayed comfortable even while being worn on my nearly five-hour flight from Orlando to Phoenix.
During that time, I appreciated that I didn't need to worry about wires, and the noise isolation (even with no music or video playing) helped reduce the ambient din from the engines and people around me, so that was appreciated as well.
At the end of the day, headphones are as much fashion as they are function and these look great and are well designed, too. Personally, I like the clean look of the white version, but they also come in black, and even a pretty awesome looking black camo pattern with red fabric inside the ear cups.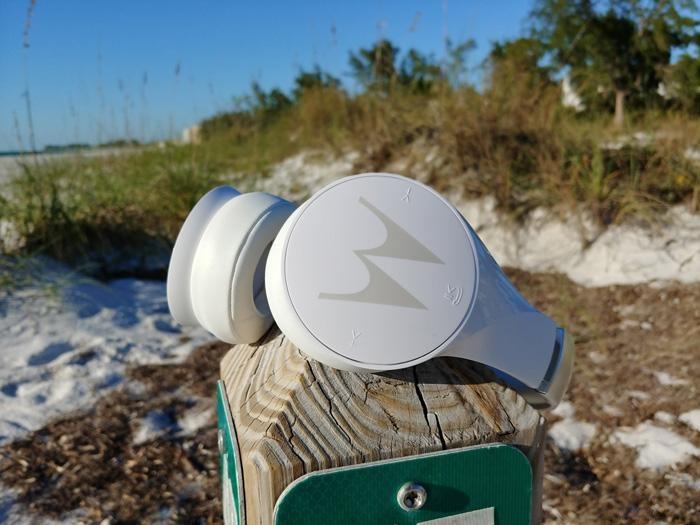 There are also those little things that add up. For instance, unlike other wireless headphones that I've used, this one uses a standard USB cable to charge so if you lose the one included in the box, the headphones still work.
Ultimately, the Motorola Pulse Escape+ makes a great option for anyone looking for a good gift for the men in their lives – but you might just want to buy a pair for yourself anyhow!
They are available on Amazon with a normal retail price of $69.99
This is a sponsored post written by me on behalf of Motorola.