The LA Auto Show (now called Automobility) is usually a showcase of green cars and talk of transportation alternatives. This year, though, the last auto show of 2018 was a lot more focused on trucks and sport utilities. A clear marker of where the automotive market is going in North America.
Among the launches and showings were some dandies and some duds. Here's what's hot at the LA Auto Show this year.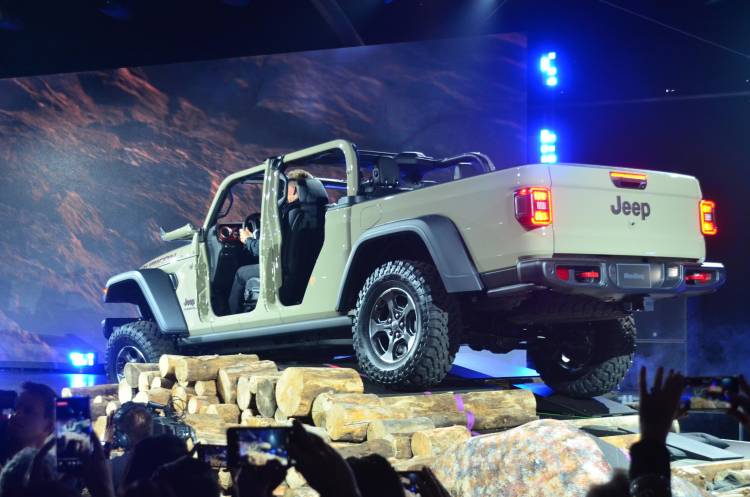 Jeep Gladiator
The Jeep Gladiator is a pickup truck from Jeep and has been 26 years in the making. The last Jeep truck to be produced, the Comanche, sold poorly compared to other midsize offerings of the time. The new Gladiator, however, has it all and will definitely wow the showroom when it hits the market next year. Are you not entertained?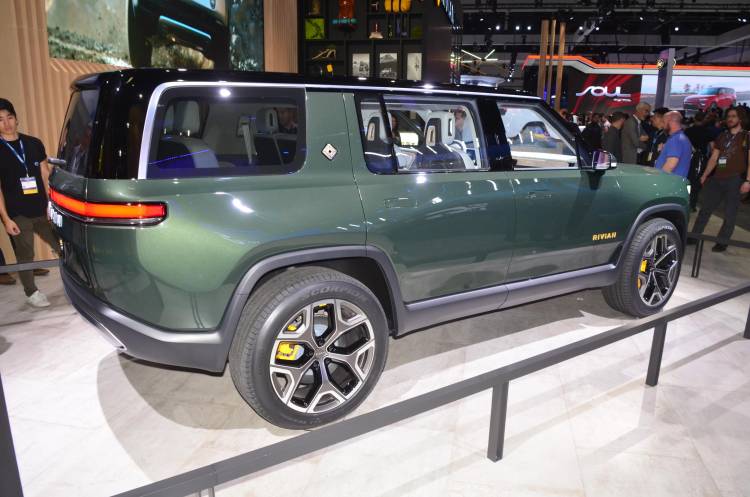 Rivian R1S
Rivian is a startup automaker hoping to bring electric vehicles to market in the near future. Their concepts, which started with the R1T pickup (below) are based on large-scale vehicles with lots of capability and electric power. The R1S sport utility looks like a mashup between a Range Rover and a VW ID Buzz concept, but boasts up to 400 miles of range and a 0-60 time of just three seconds.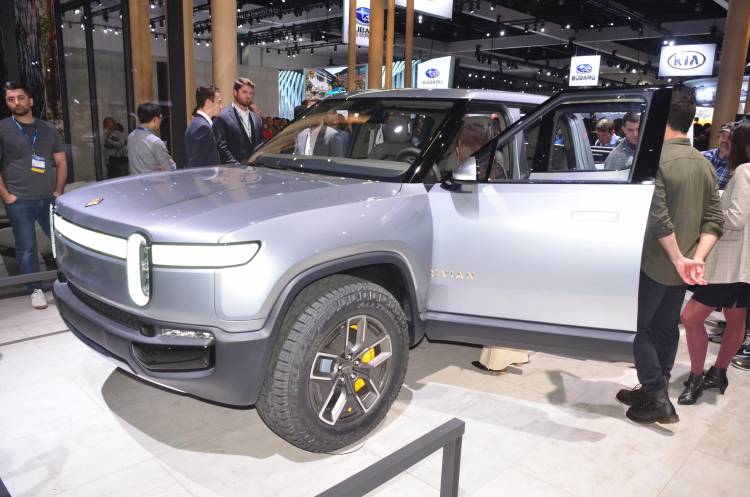 Rivian R1T
Startup Rivian is hoping to wow buyers with an electric pickup truck with a six-digit price tag. The 400 mile range and all the capability of your average half-ton pickup, the Rivian R1T has a short bed, a unique "Gear Tunnel" ahead of the rear wheels, and a frunk. It's a midsize truck by most accounts and we likey.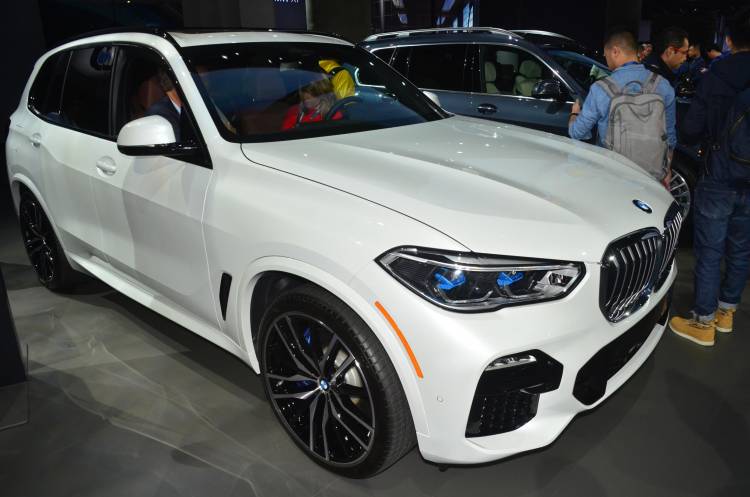 BMW X5
BMW showed a new generation of its X5 sport activity vehicle. The 2019 X5 is a bit larger with more interior space as a result. Both a V6 and V8 variant are to be offered and both are turbocharged and paired to an eight-speed automatic transmission. The exterior and interior get much-needed overhauls as well.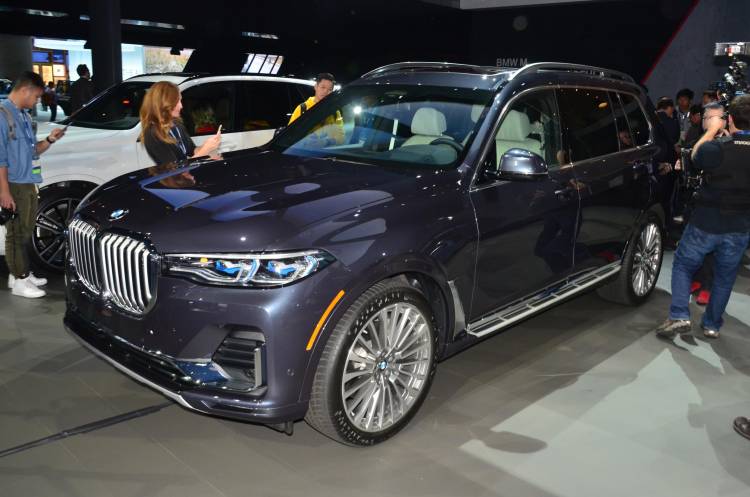 BMW X7
Debuting in LA, the three-row BMW X7 sits above the X5 as the German maker's premier family hauler in its SAV lineup. A long time coming, the big X7 is boxier, bulkier, and builds on the concept shown last year. It shares a lot with the smaller X5, including rear-wheel drive by default and AWD as an option. The same six and eight-cylinder engines offered in the X5 will also be offered in the X7.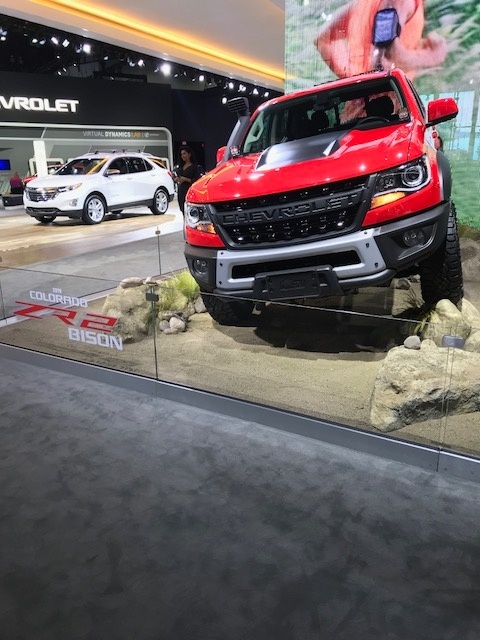 Chevy Colorado Bison
While technically not a debut at the 2018 LA Auto Show, the Chevy Colorado ZR2 Bison continues to impress. This version builds on our already favorite truck for guys that love adventure and makes it even better. This new version has a host of cosmetic features such as a modified grille and AEV / Bison logos stamped on it. However, for guys looking for a from-the-factory overland truck, you are going to love the new performance features. These include standard fog lamps, front winch provisions, rear recovery points, 5 hot-stamped, Boron steel skid plates that pretty much cover every point of the truck that might hit a rock. There's also the optional snorkel.
Honda Passport
Honda debuted a new off-road-centric crossover-SUV in the Passport. This two-row unit sits between the smaller CR-V and the larger Pilot but emphasizes off-pavement credibility rather than family hauling. It's big and pretty and boasts Honda's solid i-VTM4 all-wheel drive system.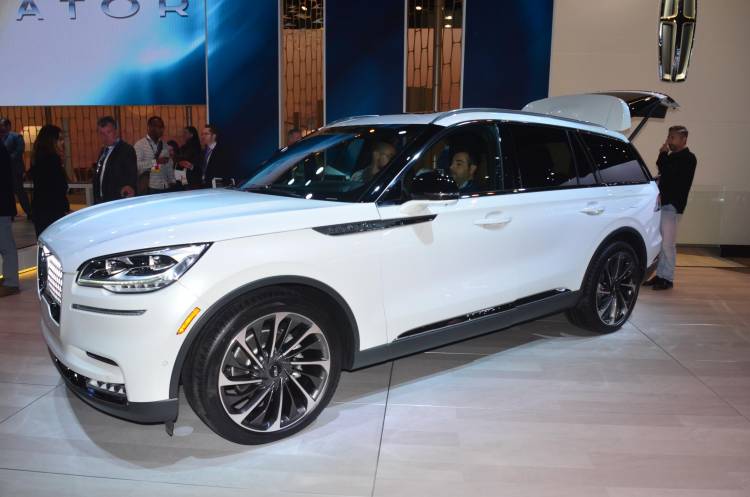 Lincoln Aviator
Lincoln debuted a new midsize sport utility in the all-new 2020 Lincoln Aviator. Unlike the previous Aviator, which was discontinued in 2005, this one isn't ugly or marginal in luxury. Instead, this Explorer-based utility is beautiful to look at and has plentiful luxury appointments throughout. Lincoln seems to be finally getting their act together.
Cadillac Escalade Sport
Have no fear gangsters and edgy superheroes, Cadillac has you covered with the new blacked-out Escalade Sport Edition model. Debuting in LA, this big, dark, machine seems to beg for a cameo in every dark Marvel film coming to a theater near you.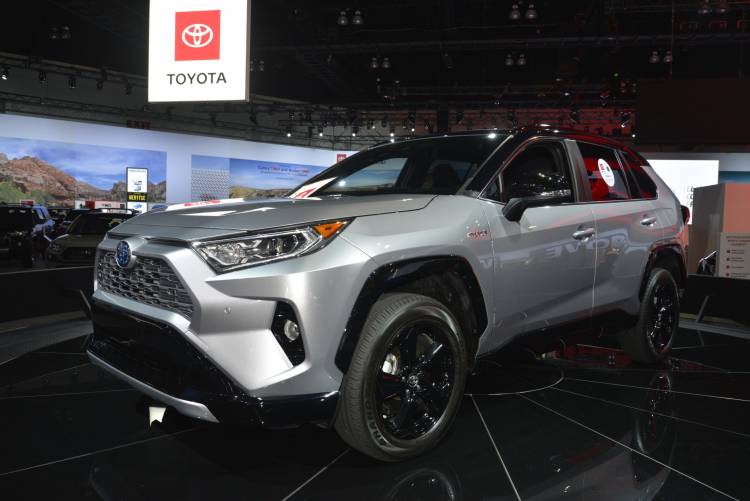 Toyota RAV4 and RAV4 Hybrid
Like Subaru, Toyota understands the value of pre-show launches and utilized that same tactic with the Corolla Hybrid and the all-new RAV4. The 2019 RAV4 is remodeled inside and out for the better and will have a hybrid option right out of the gate. The RAV4 has a more contemporary exterior, replacing the odd-angled previous-generation's look, and a more truck-like interior for a higher seating position and a more rugged appeal.
Fiat 500X
Redone for 2019, the Fiat 500X has made its debut in LA. Fiat seems to have listened to customers and automotive critics and done some good for the little crossover. The 500X is made alongside the Jeep Renegade at a plant in Italy and the previous-gen sorely lacked for power and capability. Now the all-wheel drive compact crossover will feature a 1.3-liter turbocharged engine that outputs 177 horses in a quicker power band. Hallelujah!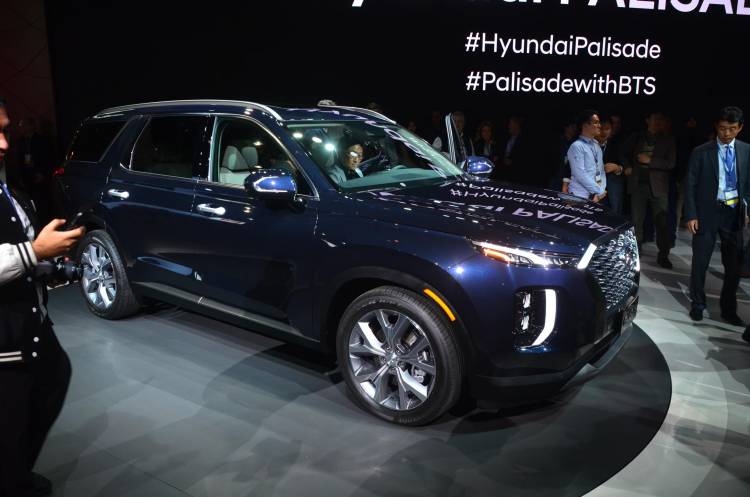 Hyundai Palisade
Hyundai debuted its new flagship three-row crossover, the Palisade, which will replace the Santa Fe XL. Its looks are bigger, bolder, and more SUV-like by comparison to other Hyundai models and includes a like of Cadillac-like flair.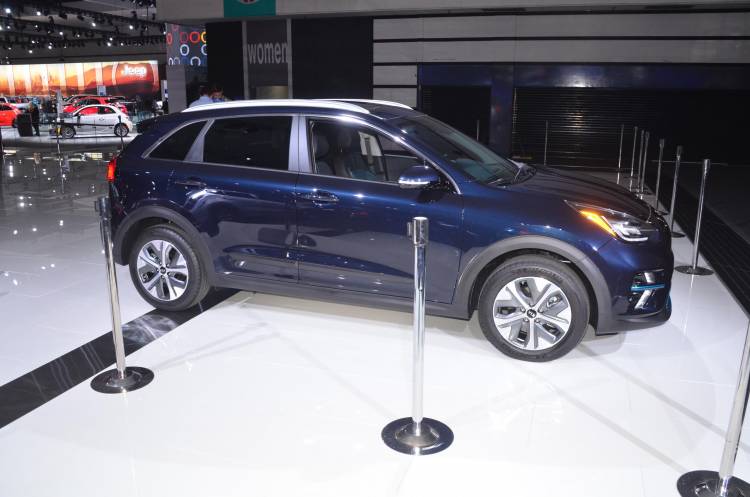 Kia Niro EV
Much-anticipated, the Kia Niro EV finally made its debut in LA. The Niro itself, which debuted a couple of years ago, was built from the ground-up as an electrified crossover. The regular Niro is a hybrid, the Niro PHEV is a plug-in hybrid, and now the battery-electric (EV) Niro has finally arrived. It boasts a 239-mile range per charge and its 64 kWh battery can recharge in only 10 hours from a standard 120V household outlet. Nicely done, Kia.
Lexus LX Inspiration
Blackout seems to be the trend in huge truck-based SUVs this year. Cadillac did it to the Escalade and now Lexus has done it to the Baja-winning LX. From the Black Onyx paint to the black trim pieces and blue-tinged headlamps, the Lexus LX Inspiration is certainly ready for something. We're just not sure what.
Nissan Murano
Refreshed for the 2019 model year, the Nissan Murano features a more upscale look than before and better interior design. LED lighting is now standard on the crossover and interiors are more premium than before. Mechanicals remain the same.
Subaru Crosstrek Hybrid
Last, but not least ... The new Crosstrek Hybrid is big for two reasons: first, it's Subaru's first plug-in hybrid. Second, it's not terrible like the original Crosstrek Hybrid. Debuting (officially) at the LA Auto Show, the Crosstrek Hybrid wasn't a very well-kept secret. It wasn't even really a secret. Instead, Subaru launched the Crosstrek Hybrid just before the show at a media drive, letting members of the automotive press get their hands on it, in the dirt, before it entered the clean showroom floor in LA. Smart move.