All too often, I simply just throw a toothbrush and a few other items into my backpack and away I go for a quick trip. That works for a guys weekend, but when you are headed out somewhere fun with that special person in your life, it's important to put a bit more thought into packing. Here's some toiletry kit essentials that you need to pack to ensure the perfect romantic getaway.
At this point in your life, I'm going to assume you already have a good men's toiletry bag, but if not - the core idea is to have something large enough to hold all the stuff you need, but small enough to travel easily. I actually have two bags, one is a larger kit that I use for going on cruises and longer trips and the other is a small kit that just contains basics. For instance, on most trips I take, the hotel will provide adequate soap, shampoo, etc. So I'm mostly concerned with making sure I look good, smell good, and have any essential medicines with me.
For a romantic getaway though, you gotta up your game! Here's a checklist for what you need to pack in that case to make sure everything goes as smoothly as you are hoping for!
Toiletry Basics
These are the items that should not be missed, regardless of what the gender is. Make sure to prioritize these items on your list.
Deodorant: This is definitely an important item in your toiletry bag. Choosing a roll-on or stick deodorant would be a better idea as spray-type deodorant are usually bigger and may not pass the limit on most airlines for carry-on baggage. Personally, I'm a fan of Old Spice and they've got a variety of scents perfect for any occasion. Plus, they've got their new Old Spice Red Collection with premium scents - your partner will appreciate that :)
Toothbrush and Toothpaste: need them.Of course, you should bring this no matter where you go. If you really want to save up space in your bag, however, or you just completely forget about them, most hotels give out free toothbrush and toothpaste to their guests. You can always easily get them anywhere too just in case you
Q-Tips: Another normally overlooked by men when traveling, but they always turn out to be important as they keep your ears clean all the time. You can simply get some from your toilet and put them in a Ziplocs and throw them in your bag.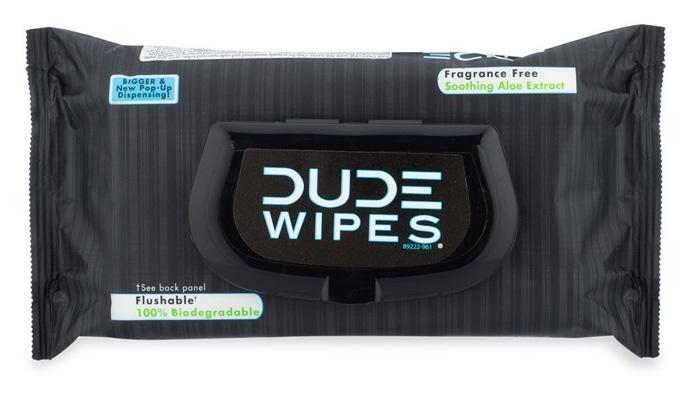 Wet Wipes and Tissues: Deodorizing wipes for those unexpected spills or if you have to freshen up on the move, these may come in handy. This is especially important when you are traveling internationally, as tissues are not always available, especially on public toilets. While "baby wipes" will work perfectly well, we love the guys at Dude Wipes and you can get Dude Wipes on Amazon.
Body Soap: This one is also always available for free at the hotel, but if you would rather have one your own, then bringing one would, of course, be a better idea. However, it would be very smart to have a travel soap case for it or bring a liquid type in order save yourself from the mess.
High SPF Sunblock: Make sure to carry sunblock and if possible, even face moisturizer that contains at least 30+ SPF in order to protect yourself from sunburn. UV sunray can be very harsh on the skin and can lead to some skin condition, so make sure to always have something to fight against it.
Shaving and Grooming Essentials
Razor and Beard Trimmer: You have to keep in mind that shaving blades are usually not allowed on the plane, especially on carry on baggage. So, you may want to choose cartridge razors or electronic shavers as they are completely allowed on board. When carrying an electric razor, make sure to have the right plug adapter in the country of your destination!
Shave Cream: Of course, shave cream would make shaving easier. While some hotels have them ready for guests, it is still rare to find ones that actually give their guests cream. In order to make sure, bring a travel size shaving cream you can use on the go.
Hair Gel: Hair has always been a minor priority for men when traveling. With the use of hair gels, your hair would stay would stay in shape. So, it is best to travel with it to make sure your hair would still look good regardless of what activities you do.
Shampoo and Conditioner: Toothbrush, toothpaste, and soap, shampoo is likely to be offered by your hotel for free. However, it would not be a good idea to bring your own. Again, make sure that you are bringing a travel size bottle that will not consume a lot of space in your bag.
Comb: Another overlooked item, it is best to bring a small comb when you travel especially if your hair gets messy while on the go.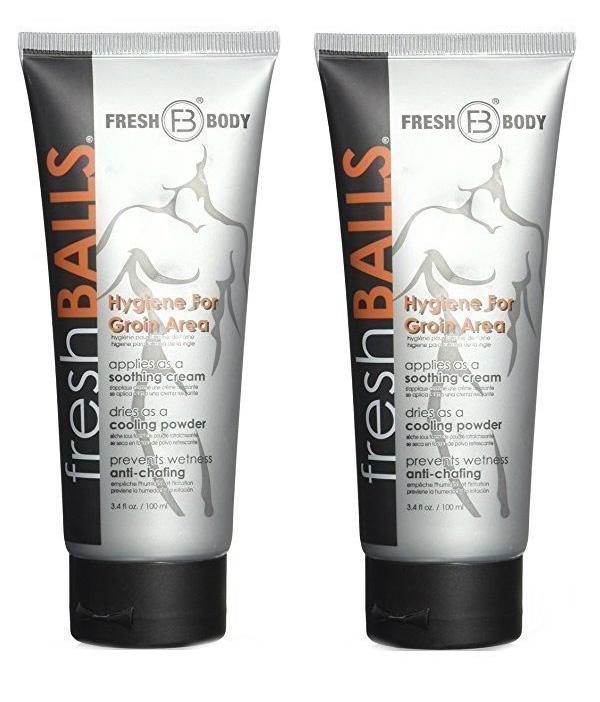 Gotta Keep the Boys Fresh and Clean!
Keeping your boys fresh and clean is very important especially when you are traveling and ESPECIALLY true if you are planning for a romantic encounter.
Absolutely nothing is better than being able to take a shower after traveling, but there's things you can pack to help in between as well. For instance, you can do a quick wipe down using those Dude Wipes, or you can get a product like Fresh Balls and apply it to keep things fresh. Unlike the powders you currently may use, Fresh Balls is a cream that is free of aluminum and talc to keep things fresh and clean without any unhealthy additives.
Add Some Spice to Your Romantic Getaway Too ...
This may be a tricky one since you'll need to know what your partner is into, so don't surprise her with something crazy. The goal here is to be prepared an ready for fun.
Condoms: Not every couple uses them, but if you do ... make sure to take extras and check the dates as well. Nothing is more of a mood killer than finding out you need to make a trip to the drugstore. (Well, except maybe spending the next 20 years taking care of a kid you didn't intend to have!)
Lube: We live in an amazing time today since lube isn't just a "necessity" anymore, it's something that can be fun for couples to play with, or it can even be something to help you last longer.
Toys: Whether you are looking for a bit of "50 Shades" playtime or just trying something new like a vibrating "penis ring" or something more mild like a feather to tickle your partner, take this opportunity to spice things up.
Oh NO! You Forgot Something ...
In case you forget something, you can easily go to the local department store or pharmacy to grab one. You can also ask the hotel staff if they have something available for you.
In most situations, you can also use Amazon Prime Now
to deliver it directly to your hotel as well.