While it hardly seems like winter here in San Diego, the rest of you guys are probably bundled up and looking at the snow starting to pile up at your favorite resorts around the country.
The question is, how are you going to get there in your Geo Metro :)
The folks over at Chevy have an answer - the new 2015 Chevy Silverado - perfect for carrying your skis, plenty of room to pack in a few guys in the crew cab, and heck you could pull your campervan behind too so you don't even need to worry about finding a slope side condo.
Heavy-duty trucks are one of those things that are advertised carrying backhoes and ridiculous loads of pipes and construction supplies, so let's get that out of the way first.
Last year Chevy introduced the all new 1500 trim, but this year they have updated it with the 2500 Silverado HD featuring a 6.6L Turbo-Diesel V8 featuring 765 LB-FT of torque.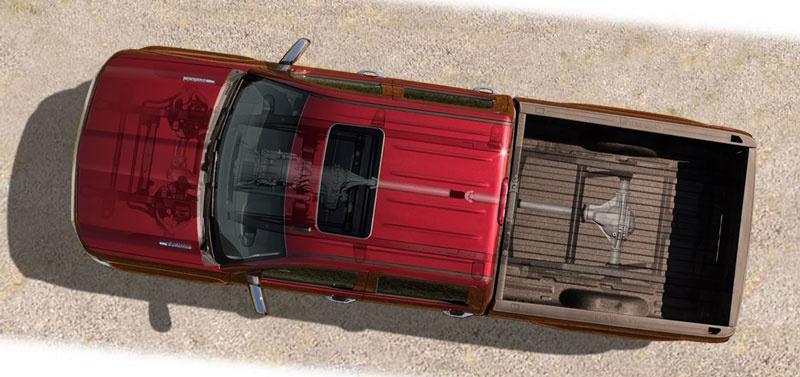 The truck itself has also been designed to make it easier to use - featuring a corner step rear bumper, ez-lift tailgate, enhanced tie-down anchor points, pocket handgrips to make it easier to climb up in back, and even under-rail box lights to make it easier when loading / unloading the truck at night.
So - if you are looking for something that is designed for work, it is clear that Chevy has worked hard to optimize every point of the truck that they can to make it the ultimate work machine.
With that said, if you haven't checked out one of these trucks in a while you might think that the interior is utilitarian and designed like a bulldozer rather than something that would be comfortable on a nice road trip.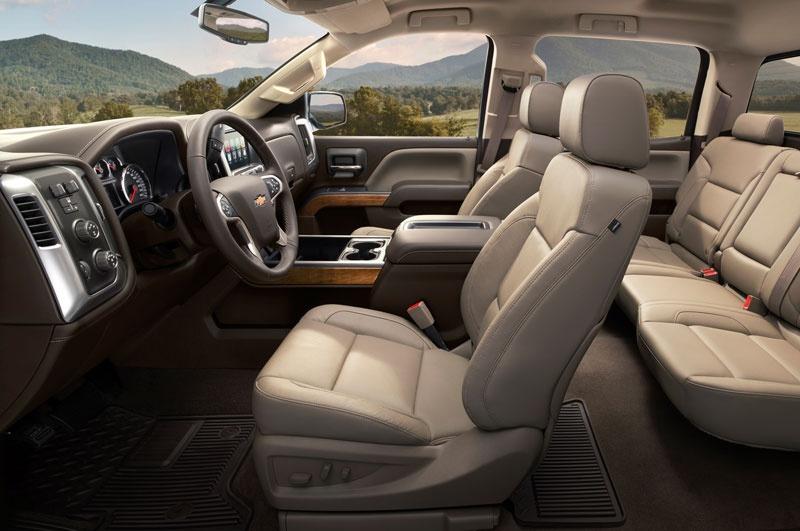 That has changed a bit over the years and the new 2015 Chevy Silverado looks like any other SUV inside and boasts a lot of the same safety and comfort features.

Safety features include: Forward Collision Alert, Lane Departure Warning, and the Safety Alert Driver Seat to help make sure that the driver is always alerted to any potential safety hazards on the road.
Additionally, they have worked to add in similar technology that would be found in full-sized SUVs - including a Chevy MyLink featuring on-screen apps like Pandora, navigation, and natural-speech commands to allow the driver to access features without having to fumble with the buttons.
Finally, one of the more unique features - especially for our ski trip - is that the buttons and knobs in the cab have been optimized for use with gloved hands. While certainly that design element was intended for work gloves, anyone who has hopped into their ice cold car after a day of skiing can appreciate the ability to not have to press their hands against frozen controls as they get ready to drive home!