A few weeks ago, I was invited to speak at Zmodo's CES booth about smart home technology and how it's changing lives. This is a topic that I am particularly passionate about since it has the potential to turn the boxes we call homes and truely turn them into something special. Over the past several decades we've been chasing this ideal with rudimentary switches to turn things on and off, but few companies are actually approaching the point where they are able to bring everything together and that's one of the reasons I love the folks at Zmodo.
Will they be successful, only time will tell but the thing I like about them is that like me, they see a smart home as more than just simply a doorbell or web cam. In fact, at CES they offered a preview of a myriad of different connecting points for the home - ranging from drapes to robots and drones. From a physical perspective, they are plugging into the right spots to enable the next revolution to happen.
Aside from their incredible ambition to create products to fit into every corner of the home, the other thing I love about Zmodo is that they are constantly looking forward - even if possibly to a fault. For instance, their booth felt a bit more like a concept home than products that were able to actually be used today. However, I felt that when combined with the opportunity to listen to people like myself and other infuencers this was a positive thing since it helped bring dreamers and makers together to hopefully create something amazing for the future! The following are some of the smart home trends that were clearly being embraced by Zmodo and will hopefully set the tone for the rest of 2017 and beyond!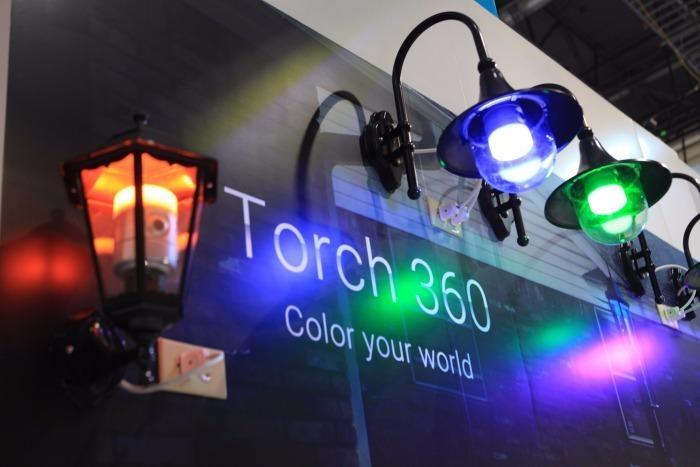 Smart Home Technology Must Seamlessly Fit Your Lifestyle
There are a ton of connected cameras and many people are producing colored lamps. However, by combining the two with the Torch 360, Zmodo has created a product that my wife probably wouldn't object to having as part of our house. Currently, I have several cameras but they are all conspicuos and my lifestyle bends to their functionality. As smart home technology matures, it must reverse that and conform to YOUR lifestyle. This is just like how people initially loved the Prius because it was a hybrid ... but now they don't blink twice to see cars that look normal that are also hybrids.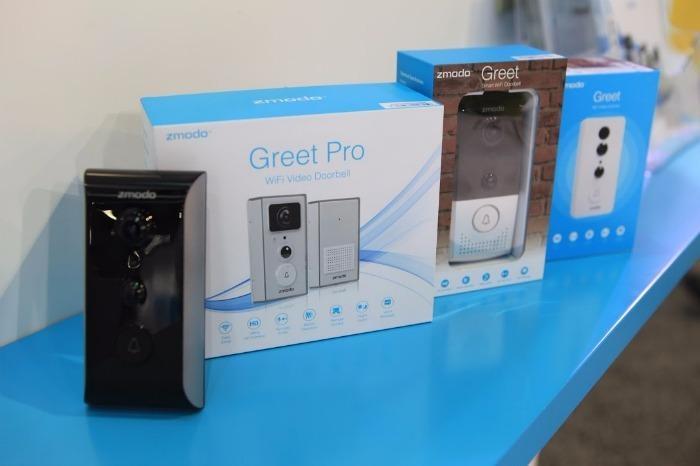 Smart Home Starts Outside the Home
When combined with the Torch 360, the Greet line of doorbells is the first line of sensors outside your home to welcome guests and protect from intruders. Zmodo also showed off a Garage Door Opener and Smart Door Locks to help control those points of access as well.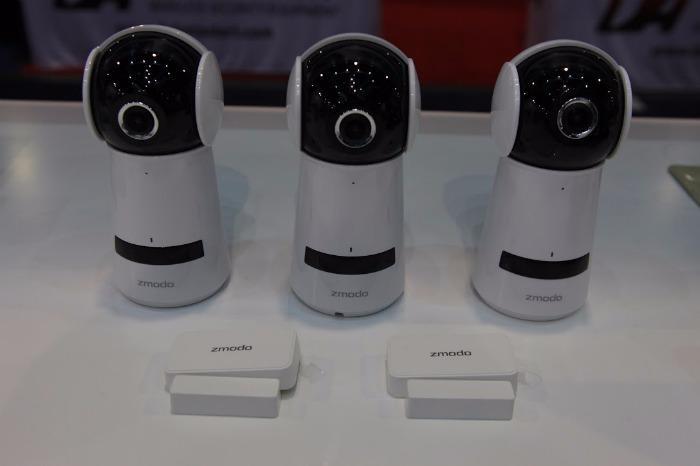 Smart Homes Must Be Able To Know Where You Are And What's Going On
Right now, the extent of smart home technology for most people is that the camera turns on through a motion sensor switch. Already though with my Zmodo Pivot and door sensors, I can have that camera point towards the door that just opened and track the person as they move through the home. Zmodo evolved that concept with several camera products that offer more flexibility, but also a fleet of other sensors to help monitor the house. These include a Basement Monitoring System to alert you if it detects water as well as Smoke and Carmon Monoxide Detectors and Alarms to let you know when something goes wrong. While they can be paired with an audible alert siren they also send alerts to the app on your smart phone so you can be aware of the situation.
There were tons more products along these lines for virtually every application in your home, so I invite you to check out more on Zmodo's CES 2017 page.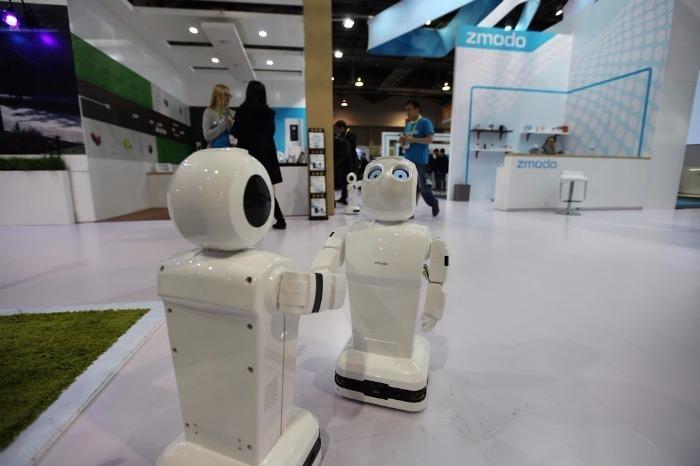 Smart Home Technology Must Be Pervasive
This is where things start to be creepy but it is one of the final steps towards making the smart home something that is truly useful. While we've gotten to the point where you have an app on your phone that's with you virtually always and there are smart home assistants (Zmodo's got one too!) to call out to, your home needs to be able to actually do stuff for you. This could be as simple as having a robot greet someone at the door, do automated tasks such as clean floors and windows, or something more advanced.
In the future, the smart home won't just say "there's smoke!" but it will be able to react with fire suppression. It won't just recognize that you walked into the room but it will know that I like temperature higher than my wife and it will adjust things accordingly ... then switch back to energy savings mode when I leave.
We're not quite there yet, but I look forward to working with Zmodo as we push forward into this brave new frontier that promises ultimately to make everyone's lives more fun and enjoyable through smart home technology!
To help celebrate
Torch Pro Camera and Color Changing Lamp Giveaway