Flipflops need to be fun as well as comfortable and all too often, men's fashion seems stuck in the "practical" category while women get all the fun. No longer though! AhhSoles sent me their new line of flipflops that are colorful, fun, and fun to say too ...
AhhSoles are designed with foot beds that mimic various natural textures including: soft coral, sea grass, and that ripped pattern that waves leave in the sand. It's something that I had never thought of before but it works pretty well.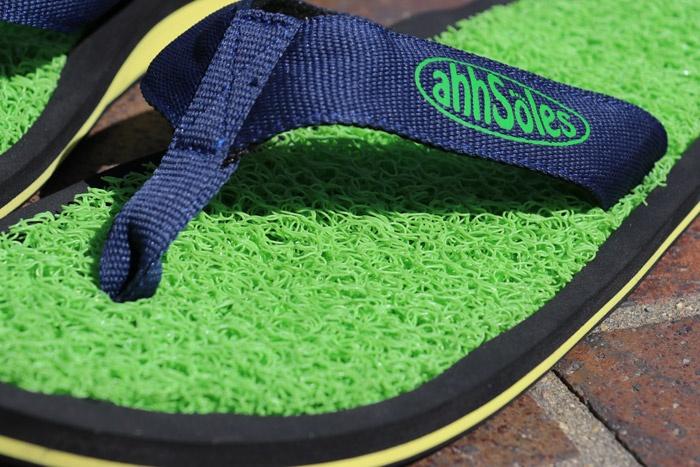 Green Coral AhhSoles
These AhhSoles are really the perfect flipflops for hanging around by the pool or a beach day. As someone who wears flipflops more often than actual shoes, I'm not sure these would be my "every day wear" pair. However, they would make a great gift for someone who will be hanging around at the pool this summer and appreciates something that isn't boring grey, black, or brown.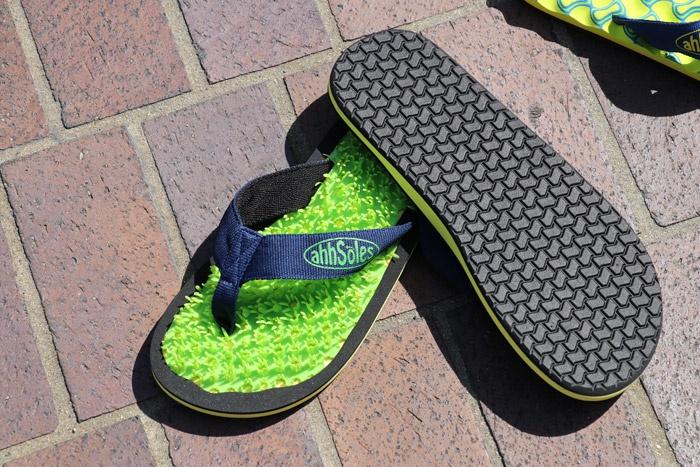 Ahhsoles SeaGrass
The textured parts are clearly a gimmick but it's fun and does absolutely give you a unique feel with each step. I wish the soles were made of thicker foam so they'd be more comfortable for extended wear, but the grass especially does provide an extra hop in your step as it tickles your feet. Additionally, it does provide a good grip compared to other "beach and pool" flip flops that I've tried and that's super important while walking on wet surfaces.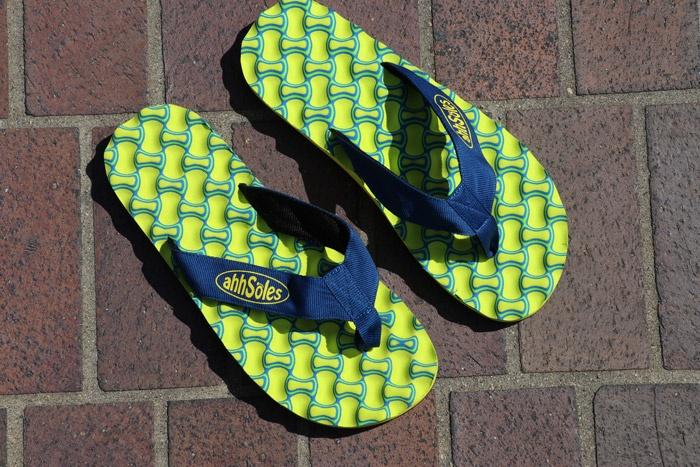 green ripple Ahhsoles
AhhSoles come in three styles - Coral, Ripple, and SeaGrass and are all priced at $30 and can be purchased on their website or through Amazon.com .