Today, we're going to take a look at long sleeve tee shirts as a fashion piece. Honestly, for most of my life, I've simply thrown a shirt on and hoped it looked good. Apparently there's more to it than that though and so I appreciate these tips that the folks at Sinners Attire sent over.
Long sleeve t-shirts have creeped their way back into fashion, with the new year expected to bring high demand for this on-trend clothing. If you've never owned a long sleeve tee, or can't seem to get the style to fit you, then this is the article you need to read.
There are various styles and designs on the market, which can sometimes leave you wondering where to start. We will talk you through the do's and don'ts of wearing a long sleeve t-shirt.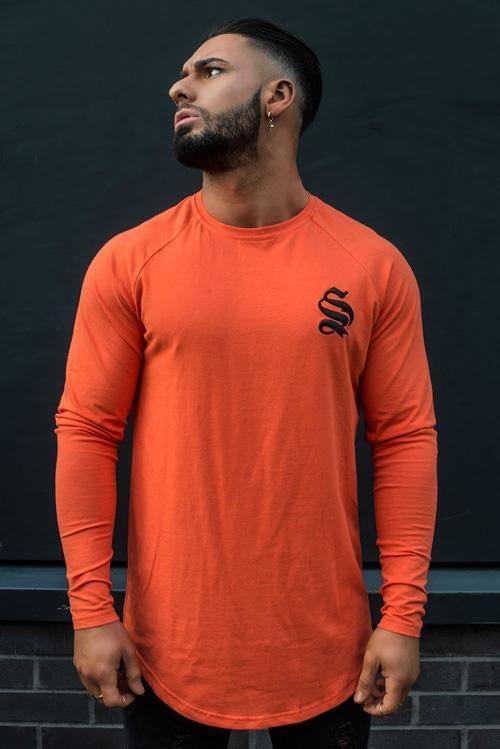 Colors And Pattern
Choosing from the vast array of colours and patterns can be quite a daunting task, so it is best to follow a few simple rules.
- Stick to more neutral colours and avoid bright shouty colours.
We are not saying you can't add a splash of colour, but be conscious about what shade of colour that is. The colour red is really in at the moment; try pairing a red long sleeve t-shirt with a black puffer coat.
- Choose patterns which compliment the design, rather than overpower it.
Patterns on long sleeve t-shirts are becoming increasingly popular, but some are so vibrant, or cover the entire t-shirt that it looks messy and detracts away from the entire outfit. Try looking for long sleeve t-shirts where the patterns are restricted to the arms, allowing the rest of your clothing to add to your outfit.
Layering
To effectively layer, you need to consider the various cuts of your clothing. In order to see your bottom layer, which will most likely be a vest or t-shirt, you need to differentiate the length and style of the neck cut. Try pairing a deep blue long sleeve v-neck, over a white coloured crew cut.
When it is particularly cold, which is pretty much everyday in the British winter, try experimenting by wearing a graphic t-shirt over your long sleeve t-shirt!
Pair With Correct Jacket
Getting the look of your long sleeve t-shirt right is only half the battle, you also need to consider what jacket it should be paired with. It is almost a given that in the winter months you will require a jacket, so invest in a neutral colour that can be used with a variety of outfits.
The Puffa Bomber Jacket by Sinners is a fantastic choice. The ash grey colour works well with a variety of colours, and the jacket comes equipped with a super warm thermal lining which will more than keep you warm throughout the winter months.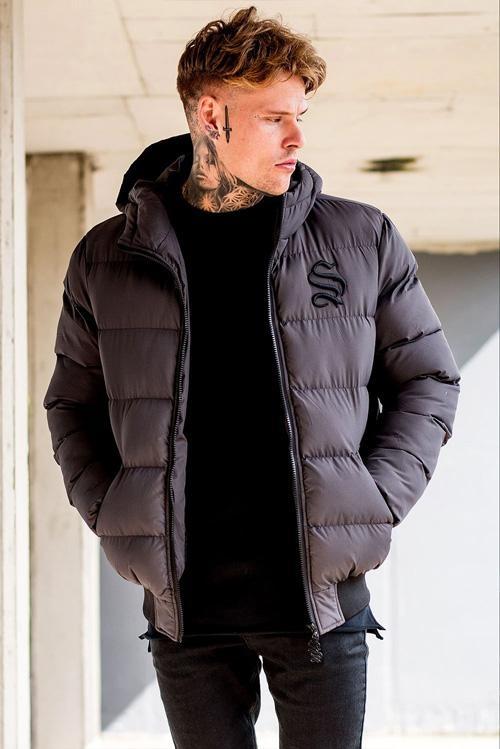 Material
Like with all t-shirts, there are various blends of fibres which can be used within the garment. The choice of material is more down to personal preference, although some materials offer varying fits.
We would recommend a cotton/elastane blend. The elastane element gives the material some bounce, so it offers a tighter fit, allowing you to show off your natural physique.
By following these tips, when you go to purchase a long sleeve t-shirt, you can rest assured that what you are buying is on-trend and will leave you looking fly!