Happy National Rum Day! It seems like there is a "national _____ day" just about every time we turn around, but when it comes to something as delicious as aged rum we really don't mind! The nice folks over at Bacardi sent over a bottle of their new 8 Anos rum to help us celebrate and we hope you can get in the mood too with their recipe for "Old Cuban".
To many aficionados of fine spirits, a brand such as Bacardi may be too mass market for them to consider but that's just good news for the rest of us as this Bacardi 8 Anos is a delicious spirit that is as tasty and beautiful to look at as any long aged craft rum that I have tried.
The coloring of Bacardi 8 Anos is a nice deep amber that looks almost like a bourbon at first glance and has a strong nose with aromas of fresh fruit, oak, caramel, and vanilla. My initial sip was thwarted though as though it is only 80 proof, the alcohol was a bit overpowering, after the spirit relaxed following a drop of water and a few minutes to rest it was much more approachable.
On my first sip, it was clear that this was not just a rum intended for mixing, but something that was equally delicious to sip straight when you want to relax and take a mental vacation to the Caribbean. For someone like me that loves bourbons and aged tequilas with strong oaky flavor this was a welcome experience as often rums can be a bit weak and overly sweet since they are intended to be mixers and nothing more.
Following the initial sip, I was able to discern a bit more balanced flavor that danced between oak, sweet caramel, and a bit of spiciness.
At $25, the rum is a good buy for something with lots of flavor but not too expensive to find out you just wasted money buying something you didn't like. If nothing else, the bottle is extremely attractive and will look sophisticated on your bar shelf.
Though, if you aren't ready to drink it straight, don't worry - you can always use it in this recipe ...
Bacardi Old Cuban Cocktail Recipe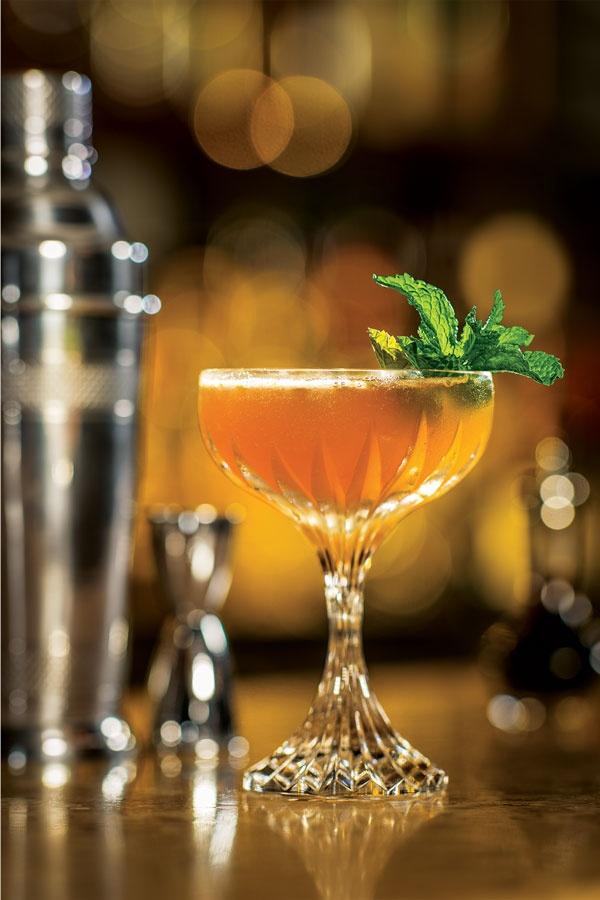 Ingredients:
1 3/5 parts BACARDÍ 8 Años Rum
2 dashes Angostura™ bitters
3/5 parts Lime Juice
1 part Simple Syrup
6 whole leaves mint
2 2/5 parts Champagne
Method:
Muddle lime juice, syrup and mint in a mixing glass. Add rum, bitters and ice and shake well. Strain into cocktail glass and top with champagne.