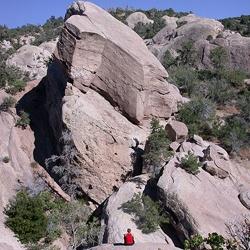 It's been a long, arduous week at work. Your boss was complaining that you did not do the task he never informed you of in the first place, your clients have been calling you up all week demanding better results, and that stack of papers on your desk does not look like it will be getting any smaller in the near future. Fortunately, I have just the remedy for you: a weekend in Palmdale with just the guys. So call up your buddies and leave the wife at home, because this is dudes' day out.
Palmdale has a variety of sights and entertainments.
Depending on what interests you, your stay in the city could be an action-packed outdoor excursion, or a relaxing trip to the golf course and fishing reserve. Should you choose to heed the call of the wild, Palmdale's proximity to the Angeles National Forest and Littlerock Dam makes it perfect for planning exciting outdoor activities. The sprawling Angeles National Forest is notable for its hiking trails and interesting geological features such as the Devil's Punchbowl.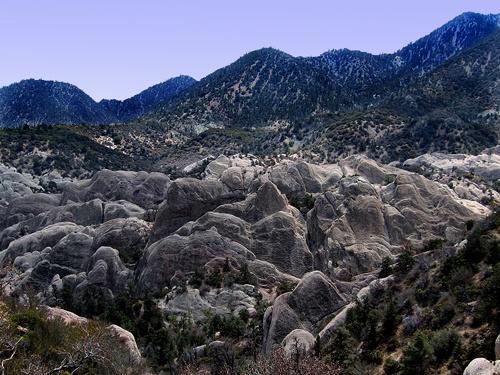 Nearby Littlerock Reservoir is teeming with opportunities for adventure, including hunting. Deer hunting in particular is a favorite sport of the area. Besides hunting, Littlerock visitors can also go horseback riding in the reservoir area. Like Angeles National Forest, Littlerock Dam also features a number of hiking trails. If none of those activities interests you, boating is yet another Littlerock attraction. If you do not own your own boat, there is a rental shop in the Littlerock Recreation area. There are a few campgrounds in the area, but also some Palmdale hotels in the vicinity if you prefer to spend your night in a nice, comfortable bed rather than sleeping on the ground.
If you are looking for a less rigorous, more subdued weekend getaway, Palmdale is the perfect choice as well. The previously mentioned Littlerock Reservoir is a great fishing spot for multiple reasons. The lake never freezes over, so fishing goes on year round. Furthermore, the reservoir is periodically restocked by the government, so you do not have to worry about showing up and discovering that there are no fish to be caught. Catfish, rainbow trout, and brown trout, among others, can all be found here at any season or time of year.
Palmdale also boasts a notable golf course to keep you occupied. A twelve-hole, PGA class golf course, the Rancho Vista is unique in both its aesthetics and playing style. It incorporates its surrounding environment into its design, with desert sand surrounding the fairways rather than grass. The changing elevation of the course further demonstrates the courses' unique look and playing style. Regardless of whether you are looking for relaxation or adventure, no trip to Palmdale is complete without checking out this golf course.