The Hotel Del Coronado is a famous and lavish resort in San Diego, several years ago I had the chance to stay at the resort, but I recently returned with friends to check out their Roast - beach bonfire and s'mores experience. "The Del" is a classic hotel that deserves to be part of your San Diego experience, no matter where you happen to be staying or who you are with. It somehow manages to combine the charm of a century old resort with modern amenities and a sense of gracious charm that is often lacking from today's newer beach resorts.
This resort is a historic building in San Diego because it was built in 1888. In fact, it is even listed as a historic landmark. Over the years, Hotel Del Coronado has been the site of several movies including: Some Like it Hot and The Stunt Man. It has also played host to some of the most famous people in the world including Presidents FDR, Nixon, Carter, Ford, and Reagan, Charlie Chaplin, Charles Lindbergh, Kirk Douglas, and Marilyn Monroe.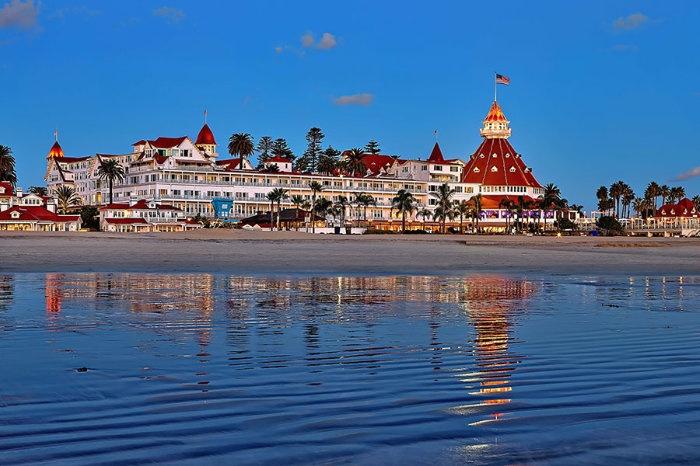 While we didn't see the ghost of Kate Morgan, one of my associates did claim that pieces of clothing had moved and his bathroom lights would come on. (Though later we told him that they were on a motion sensor and maybe the drapes blowing in the wind were the cause.) Either way, it makes for a fantastic mancation story!
The resort is a crown jewel in the San Diego tourism market of the many amenities and accommodations offered. There are a several spacious guest rooms and suites to choose from, many of which offer a fantastic view of the beach.
Some of the amenities offered to guests at the resort include comfortable plush terry robes, an in-room safe, dining service, and a video gaming system for more fun while spending downtime in the room. The resort also offers spa service with massages, which is perfect for men who want to release tension and stress while man tripping with friends.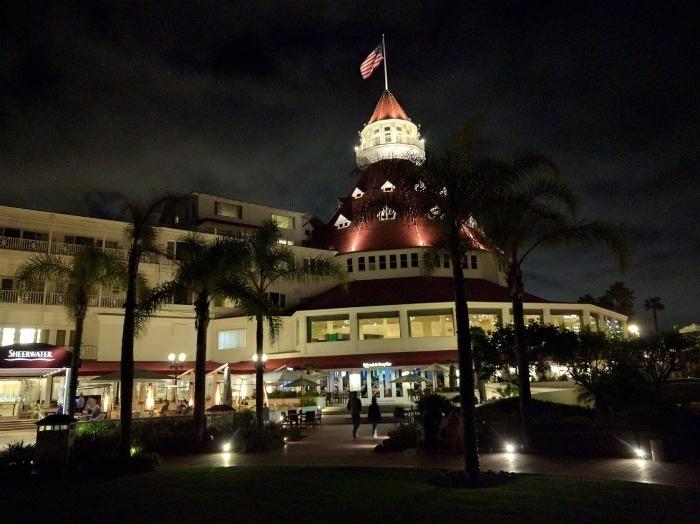 One of the unexpected surprises was the fantastic beach bonfire and marshmallows experience or "Roast". While this activity is clearly designed and marketed towards couples for a romantic night or for family gatherings, I thank the folks at the Hotel Del Coronado for making it a great experience for a group of guys looking to have fun. For instance - while they were initially offering a bottle of champagne to share, they quickly changed that to some local craft beer when they noticed that it was a group of guys.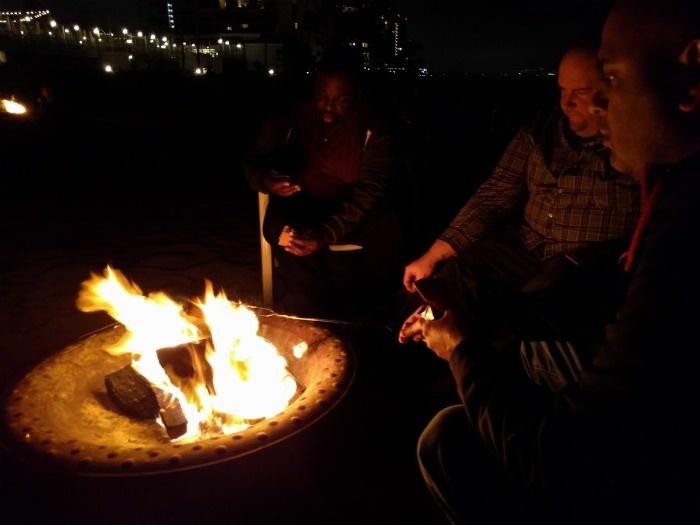 This certainly isn't a typical beach bonfire though. Instead, it is a full service experience with attendants asking if you want more chocolate or anything else that you could want. We loved the "classic" s'mores experience but for those of you wishing to upgrade you can add Ghirardelli chocolates, fruit, candy, or even bacon.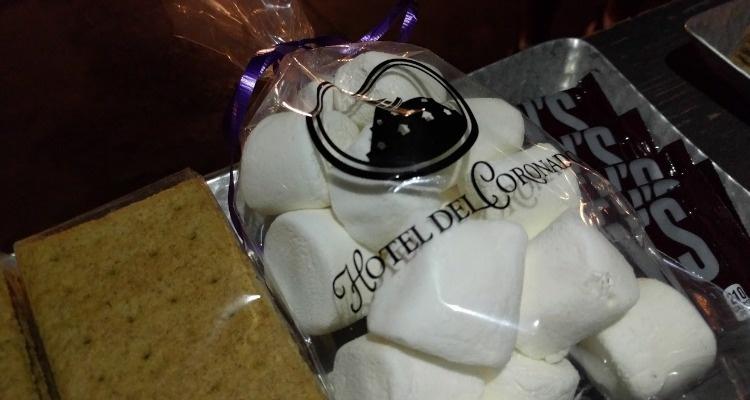 While the Hotel Del Coronado has much to offer itself, there are also plenty of things to do that the resort offers its guests. You and your friends can explore the water of these clean beaches firsthand by boating. There are many rentals to choose from, including a sailboat, Jet Ski, or paddle boat, all of which are offered by Seaforth Boat Rentals. You can decide whether you want an adventurous trip out on the water or if you prefer something more relaxing, such as taking a trip out on the water in a paddle boat. The Seaforth Boat Rentals will provide you with instructions before you head out on the water to make sure you stay safe during your exploration.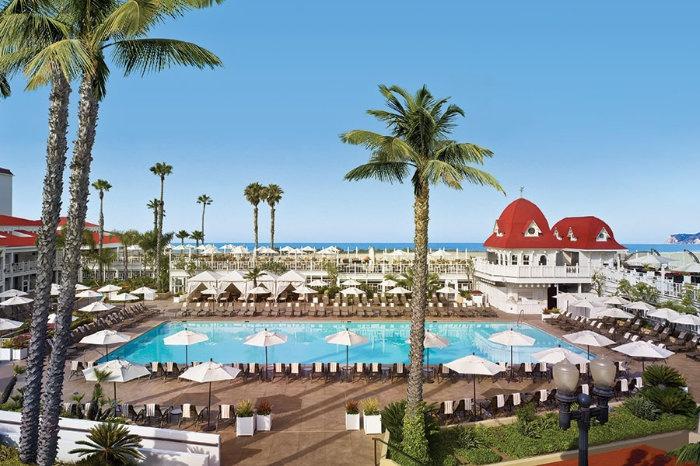 You and the rest of your guy friends can also enjoy a good game of golf. The Coronado Golf Course provides hours of endless entertainment for guests who truly have a passion for golfing. There are many courses to choose from. You can challenge yourself at some of the more difficult courses or start off slow with the basic beginner courses. You will surely have fun out in the sun golfing throughout the day.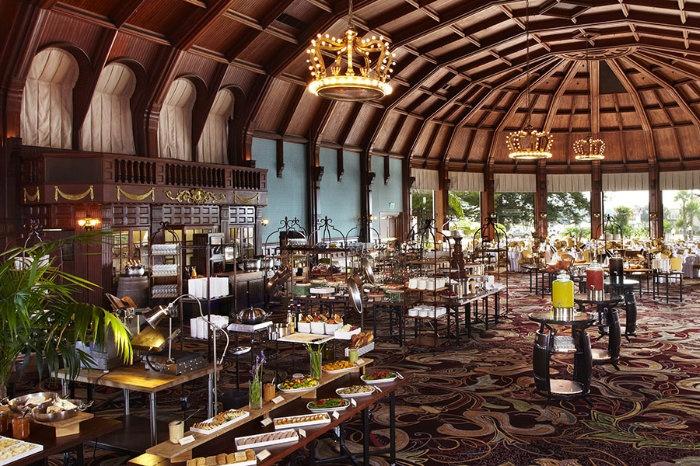 If you and your guy friends want to feel powerful and enjoy showing off a bit, you can all contribute to an exotic car rental. Veloce Motors offers some of the most beautiful, exotic cars that you have ever seen. There is nothing like driving around San Diego in an impressive car while you take a look at what the city has to offer. If you and the guys like the idea of driving around in a showstopper, you can choose from a large selection of amazing cars, including a Lamborghini, Ferrari Spider, and Classic Porsche. These are cars you may never buy when you are not on vacation. Why not get a feel for one of these classy cars when you are taking a man trip with your close friends? You will surely have the time of your life.