By now you know that I am a HUGE fan of cruising but frankly my experience has been limited to the shores of the United States and the Caribbean and we're sailing in mostly warm waters and tropical breezes. However there is a whole other world of cruising that I haven't yet been able to explore but can't wait to do so at some point in the future - Once in a Lifetime Adventures.
That's what Hurtigruten Cruises offers it's guests and in particular the chance to see sites once reserved for only the most daring adventurers but from the comfort of a cruise ship that can go where roads can't. What's even better is that these adventures start at under $1,000 per person (plus airfare)!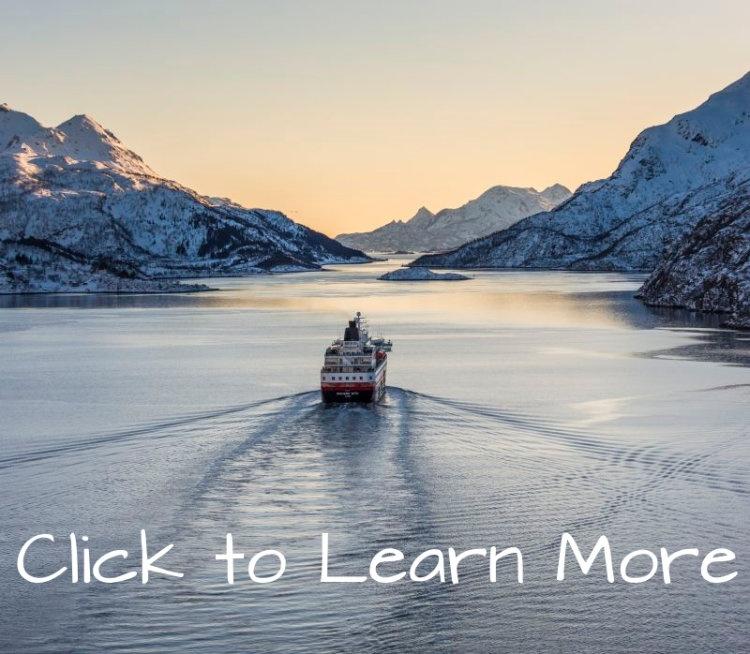 Frankly I'd encourage you to stop reading what "I" have to say and click through to their site right now to check it out yourself, but if you want to read on, I'm happy to share why I think this is a great idea for the ultimate mancation adventure.
Imagine following in the footsteps of famous explorers like Frederick Cook and Robert Peary as you sail your way north and cross the Arctic Circle onboard one of the Norway-based Hurtigruten cruise ships.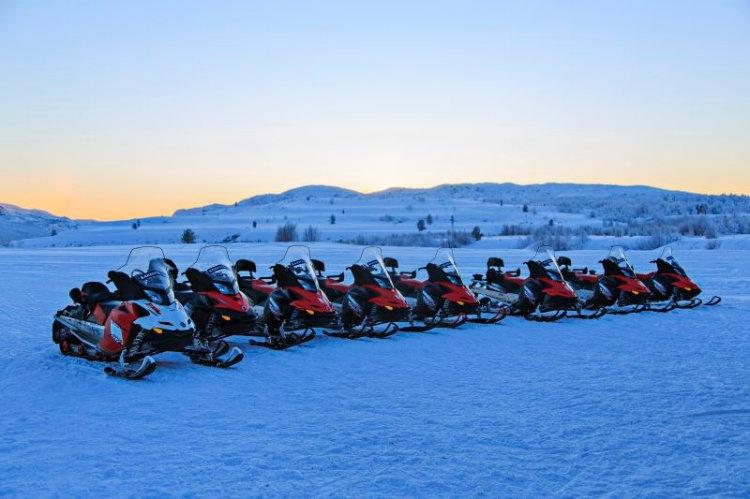 Winter Cruise Packages:
Join miniature polar expeditions including a husky sledge adventure or a snow mobile trip through the Polar Night across frozen landscape while admiring beautiful views of the Arctic Wilderness knowing that you are among only a handful of people to have ever seen those sights.
Hurtigruten offers three pages: a 6-Day Voyage South, a 7-Day Voyage North, or a 12-Day Roundtrip Voyage.
During these itineraries, instead of sipping tropical drinks and laying out by the pool, you'll be able to learn about Norwegian culture and history as you explore Tromso, the "Gateway to the Arctic" and select from excursions including: Husky Adventure, Lofotr Viking Feast, dog sledging, and a Wilderness Adventure Camp.
Additionally, while they can't guarantee nature will cooperate, it's likely that you'll see the famous Aurora Borealis or "Northern Lights" as you sail through the stunning Lofoten Islands and local fishing villages along the Norwegian coach.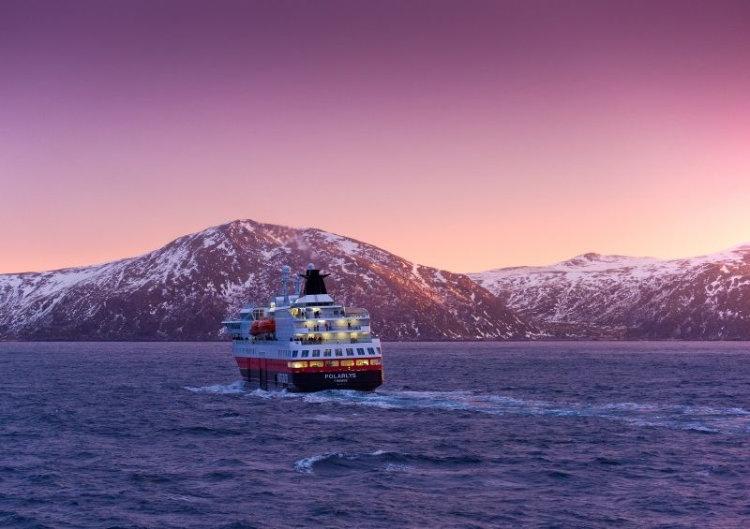 Astronomy Cruises:
If Astronomy is more your style, they also offer a special Astronomy Voyage that includes a full tour of the Norwegian Coast and the chance to see the Northern Lights. On board, there will be lectures about viewing the night sky and a chance to learn more about the Northern Lights. Additionally, guests will have a chance to visit the famous Northern Lights Planetarium at Tromso.
Each Hurtigruten departure is a purposeful voyage providing a transportation lifeline between cities and villages while exploring stunning fjords and UNESCO World Heritage sites along the more than 1,000 miles of Norway's pristine coastal waterway. This mixture of local encounters, spectacular scenery and utterly unique shore activities provides an unmatched opportunity to experience and interact with the beauty and charm of Norway and it's people. Hurtigruten's 11 ships depart almost every day of the year, from 34 ports along the Norwegian Coast.
So how does that sound?
If you are looking for something different this couldn't be anymore different of an experience from your typical Caribbean adventure and it is certainly bucket-list worthy for you and your band of brothers!