Holy Cow! Christmas is just around the corner but instead of shopping for the same old crap from a mass retailer, why not take a trip to London and explore some amazing shops stocked to the rafters with awesome gift ideas for guys. Heck - this would make a great excuse to stock up on some swag for yourself too!
A shopping trip is great, but to turn it into the ultimate guys weekend, make sure to check out some 5 star hotels in London and maybe start your trip of right by getting fitted for a bespoke suit over on Savile Row and getting a chauffeur to drive you on this ultimately London shopping adventure in search of the perfect gifts for guys!
The following shops present some very unique opportunities for gift buying, but we also heartily encourage you to check out some of the more classic shopping venues as well such as Harrods, Harvey Nichols, House of Fraser, and Liberty - especially if your shopping objectives skew into the luxury fashion market more so than the "one of a kind" gifts for guys that the specialty shops below can offer.
Cyberdog
From classic 60's rock and roll to out of this world club gear, Cyberdog has something for everyone - or at least everyone that wants to go clubbing, hang out at a rave all night, or jam out to techno beats.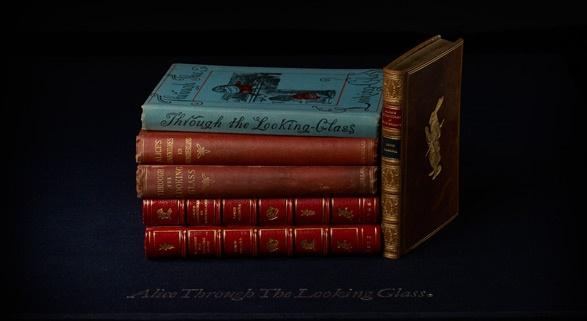 Alice Through the Looking Glass
Know someone who is an aficionado of Alice in Wonderland items? Alice Through the Looking Glass is your place to visit then. They also have a fine selection of first and early editions of Lewis Carroll's Alice books along with unique and unusual interpretations of the Alice story through related items from the 1860s through 1960s.
The Beatles Store
Part memorabilia store and part shrine - this is the place to go if you are looking for rare Beatles memorabilia for the hard to shop for guy.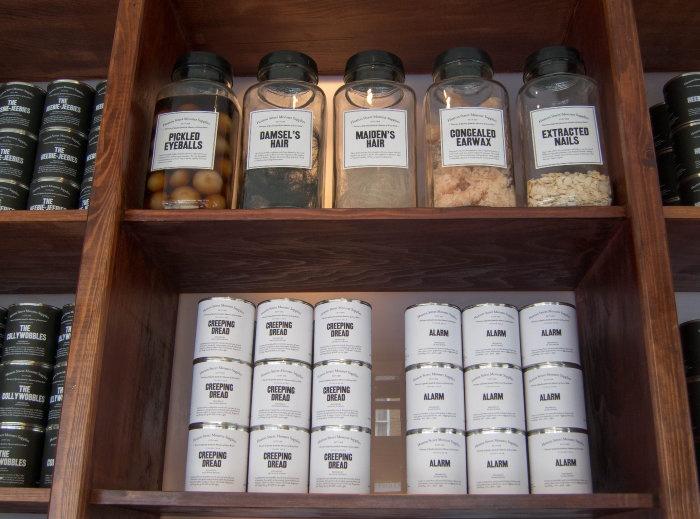 Hoxton Street Monster Supplies
From tinned fear to cubes of ear wax, Hoxton Street Monster Supplies has everything for the discerning monster and human customers are welcome too - since 1818.
James Smith & Sons
You'll be walking a lot in London and frankly, the weather can be a wee bit unpredictable at times so make sure you stop here and check out their amazing selection of hand-crafted umbrellas and walking sticks at this family-owned shop that opened in 1867.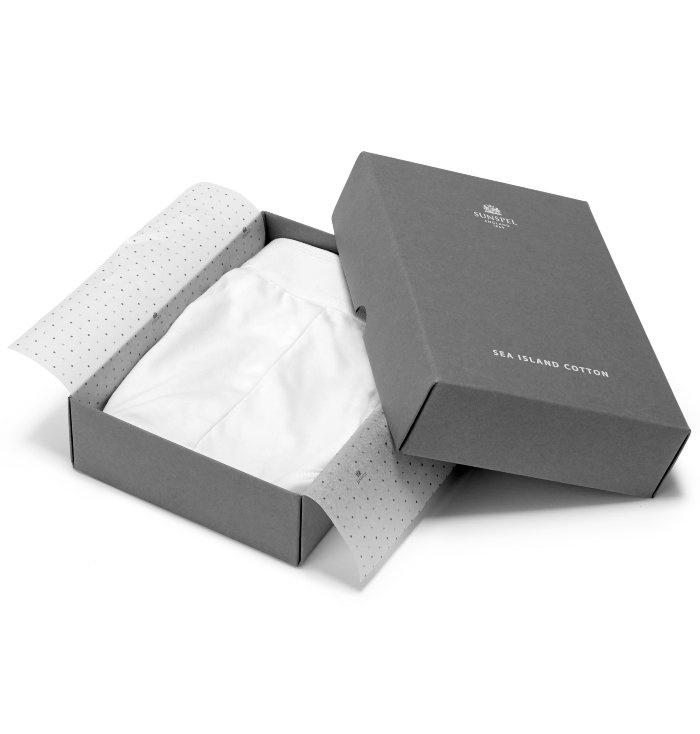 Sunspel
Even James Bond starts his day by pulling up his undershorts and you don't want a guy with a License to Kill to be wearing itchy briefs! In 2008, Costume Designer, Lindy Hemming invited the shop to design Daniel Craig's polo shirt in Casino Royale. Apparently he liked the soft cotton so much that they then supplied all of his tighty-whities and t-shirts since then. (these aren't cheap - Sea Island cotton underpants start at $150, but I am told they are super comfy!)
The Viking Store
This is one of Europe's largest wholesalers of replica military gear and Live Action Role Play wear. At The Viking Store you can find everything from authentic leather armor to tents and weaponry so there is certainly something for every guy you might be shopping for.