Belts are one of the few fashion accessories that we men can enjoy, but let's face it - they can bind too tightly and you are generally limited to tightness as provided by the number of holes. Belts don't allow for a custom fit, they can fall apart over time and not insignificantly you ultimately need to worry about having black belts, brown belts, and who knows how to properly match that green leather one you got! Along comes a really cool Kickstarter campaign from Bucqle that gathered more than €223,000 on it's €10,000 goal and is now in pre-order.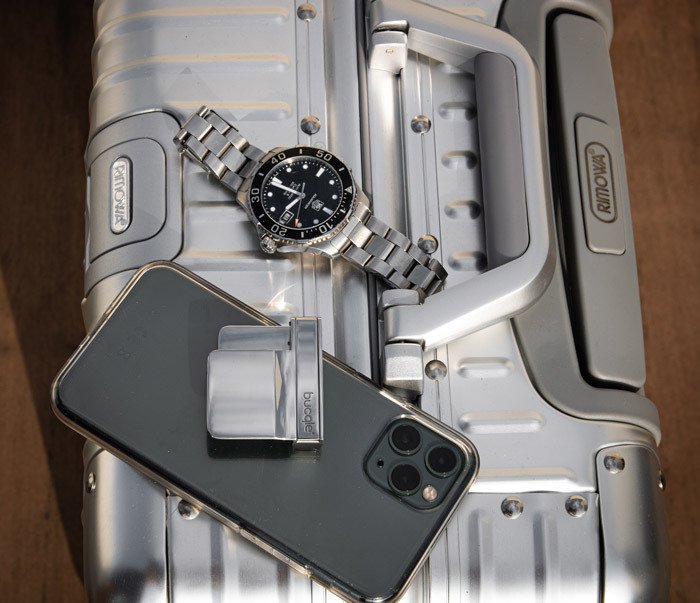 When you first look at Bucqle it is sorta odd and confusing but the design is quite genius. First and foremost, you wear it on the side of your pants and not on the front.
To use it, you open the clip up and slide it over the edge of your waistband and then close it. As Bucqle closes, it sinches the pants tighter.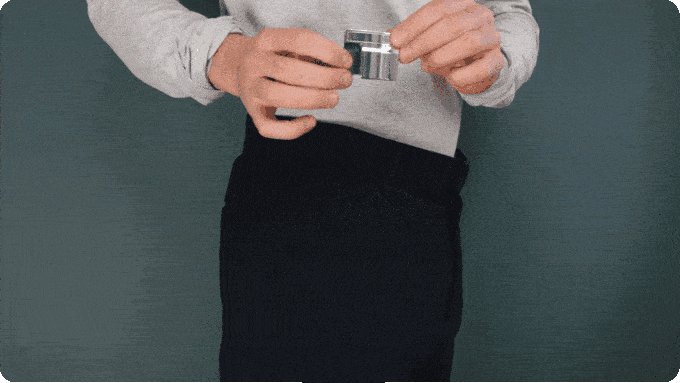 What We Like About Bucqle!
As somebody who travels constantly, this would make it much easier to loosen my belt while sitting down for a long while - without looking like I'm fiddling with myself. For instance, while walking around the airport I can keep it tight. However, after entering the plane I can quickly loosen Bucqle and then re-tighten it when it's time to get up. Not only will this be much more comfortable but it is also healthier since a tight belt can reduce circulation and cause compression marks in your waist and hips.
Not only for traveling though, even just sitting around the office, but the same concern also applies.
Additionally, I'm curious how this would work with thin sweatpants and shorts that don't have belt loops. However, right now Bucqle is clearly designed for trousers and fashion, but I look forward to future evolutions of the concept.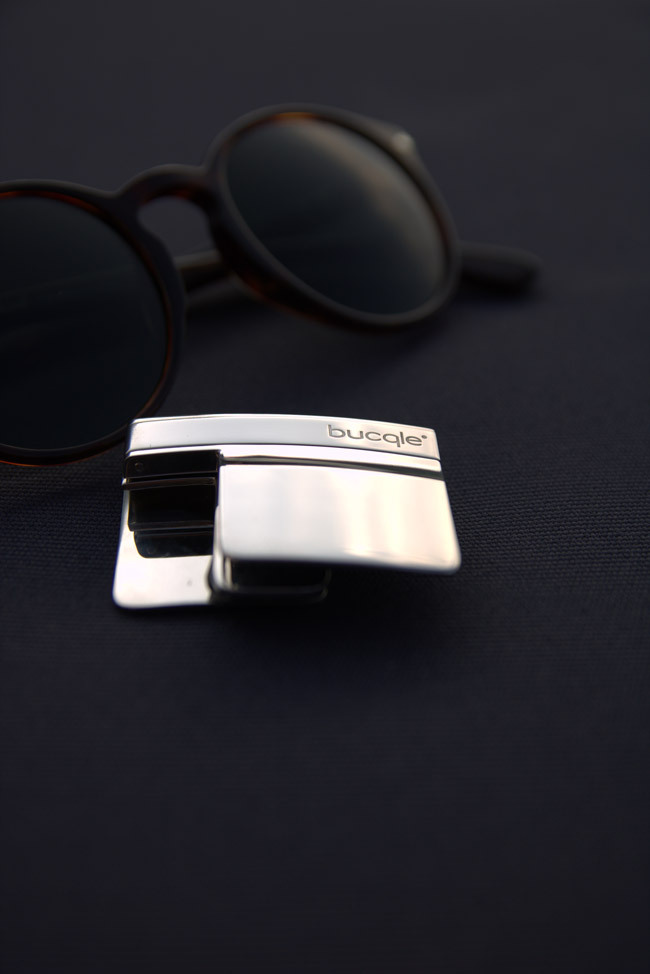 How You Can Get A Bucqle ...
While the funding period has been completed on Kickstarter, there are pre-order options available still on IndieGoGo. Delivery is expected to begin in July, 2020 and they can ship worldwide.
Four different colors are available including: Oyster Gold, Arctic Silver, and Gun Metal.
We look forward to checking the product out on a future trip once the product is released.