We all appreciate the need for keeping our bodies in good health. In truth, the majority of us actively enjoy working out too. Or at the very least, we enjoy the post-workout satisfaction. Unfortunately, finding the time, money, and effort to hit the gym isn't always easy. Thankfully, there are a number of alternative solutions out there.
Here are three of the best.
Combine Fitness With Leisure
The idea of joining a sports team already touches upon the concept of making fitness fun. However, there are so many more ways to do this. Whether you want to complete the journey or alone or as part of a group, injecting that fun factor is key. For instance one of our favorite hotels is Whitney Peak in Reno, Nevada ... they have a climbing gym inside the property for guests to use. That's SO MUCH more fun than simply spending time on a treadmill.
Taking adventure holidays is a great option, especially as you get to conquer those feats and see once-in-a-lifetime views. With cheap climbing gear, you can turn this into a hobby nearer home too. Even if it means wall climbing at a center rather than on the real mountains, you'll gain so much more enjoyable than the generic cross-trainer.
Alternatively, you could try cycling or running challenges as motivation to get fit. For running, you really don't need expensive equipment. Even normal shoes can be enhanced with good shoe insoles that make them more stable. Websites like Protalus can help you find the perfect shoe insert for your needs. Training with street running or rides will cut the costs of training while making it far more satisfying too. Race days themselves are simply incredible and will leave you hooked.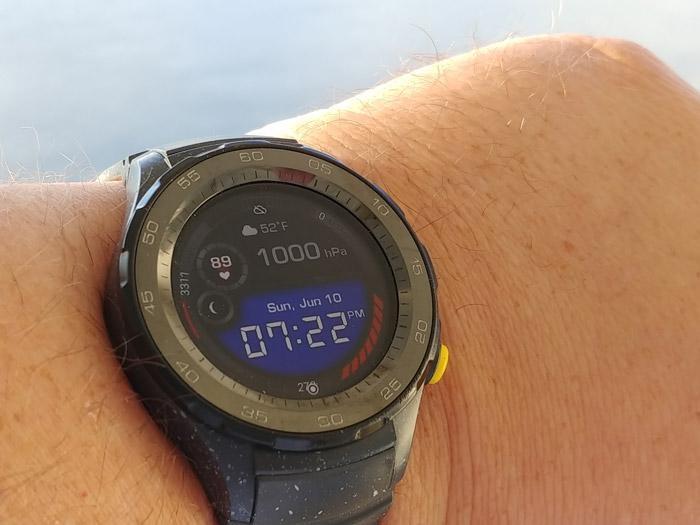 Get Competitive With Friends
A little healthy competition can make a world of difference to a man's fitness journey. A lot of male groups are made up of individuals that like fitness, yet do it alone. Learning to work together, or even against each other in a positive manner, can make a world of difference.
Personally, I love my Huawei Watch and the tons of Android apps that allow you to track your progress and compare those results with friends. This sense of competition is sure to spur you all on, encouraging more activity throughout the day. In turn, you'll naturally find ways to stay fit without the gym. Alternatively, you could work together by joining an amateur sports team. That has to be more fun than the treadmill.
On a separate note, choosing those healthy activities over the midweek trip to the bar will bring improved results. Better still, it'll allow you to enjoy the weekend beers without nearly half the amount of guilt.
Bring The Gym To You
For a lot of men, it's not the gym itself that causes those problems. The threat of not being able to get on the desired equipment is a possible issue. Likewise, the responsibilities of work and family life can make those daily two-hour breaks a little inconvenient.
If you can't go to the gym, why not bring it to you? Building a great home gym doesn't mean buying every item imaginable. Focus on a layout and the equipment that works for you. This can become your happy place to de-stress after a tough day. For the sake of your time and sanity, this could be one of the smartest moves you'll ever make.
Even if you can only squeeze in 15 minutes, it's better than nothing. Best of all, nobody else will be able to ruin your enjoyment. What more could you ever ask for?