Back when I was younger, taxes were easy - I went to my dad and just told him what my income was and with a few squares filled out and a handful of signatures I was off to the post office to get my refund. Today though, things are different and pretty much everyone I know has a part-time gig of some sort. Whether they are working with a ride share company or have a blog, there are all sorts of things that you need to consider all year long to make sure that you are set for tax season.
The following are some of my favorite tips, but it's important to have trusted tax advisors like those at Block Advisors to help you through any sorts of questions you might have.
Set Aside One Day Each Month to Reconcile
It's easy to let things fall behind, so simply mark one day per month to catch up and make sure that everything is recorded. During this time, make sure to review accounts receivable, as well as expenses.
Get a Lock Box and an Off-Site Backup Service
You've worked hard to grow your business, and you have your monthly records - so make sure they are safe from natural disasters or even just accidental deletion. Unfortunately, the reality is that things do and will get lost all the time and unfortunately you can't predict when there will be a flood, fire, earthquake, or hardware failure. By having a fireproof lock box for your paper documents and an off-site backup service for your digital ones, you are doing the right thing to make sure that your business can continue, even when the worst happens.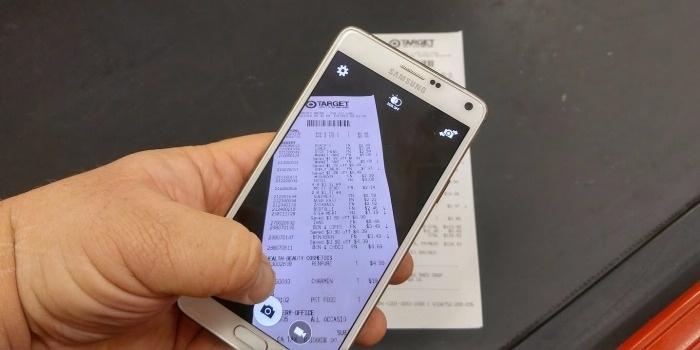 Use Your Phone Camera to Record Receipts
If you are anything like me then I'm sure you travel a lot. I'm not even talking about flying from one side of the country to the next, but even just running to the store and client meetings constantly. Paper receipts get lost, so use your phone to take a snapshot of receipts as well as notes about expenses. This way, you can simply print them out if you need them and reference them digitally as you do your monthly reconciliation.
Find a Partner To Help You All Year Long
Block Advisors' professionals are available all year round as dedicated tax resources offering both tax preparation and tax planning advice. While there is no shortage of shops setting up cubical farms each spring, as a business owner and entrepreneur it's important that you find someone you can work with that's going to be there for you throughout the year. After all, tax preparation is not a one-size-fits-all proposition and it certainly isn't something to just be thought about once a year.
With more than 280 Block Advisors offices across the country, there should be one close to you. Simply make an appointment and start building a relationship so you can get some peace of mind this spring during tax season.