Before smartphones, many men swore by their watches. From Timex to Rolex, we wore our clocks on our wrists. A personal chronometer allowed us to get to an appointment, told us to eat, and showcased the hours of our lives. These essential jewelry pieces effectively managed our days. Then came the mobile phone morphing into a handheld computer with a clock application in only a few short years. It could give you exact seconds in various languages and every time zone with just a scroll. Yet, with all that brilliant technology, man – and woman, too – continued their love for watches. A well-dressed man has every reason to flash his decorated timepiece while especially when scrolling for the next best thing.
We reached out to Cole Hale, Watch Manager at the famed Indianapolis jeweler and retailer, Reis-Nichols. He knows a thing or two selling the Rolexes, Phillippe Pateks, and IWCs to his clients who come from all over the Midwest and beyond seeking his knowledge. Hale said, "Many things come into play when selecting a watch, such as budget, lifestyle, and personal style. It may also vary if someone already has other watches within his/her collection."
"Watches aren't like cars. You can store them without taking up too much space." He continued, "I've had many connections/conversations with clients start because I recognize a watch someone is wearing, especially when I'm traveling. I can't do that with a car in an airplane."
While guys know the ubiquitous luxury brands, there are new companies making in-roads in the segment. If you don't, you should.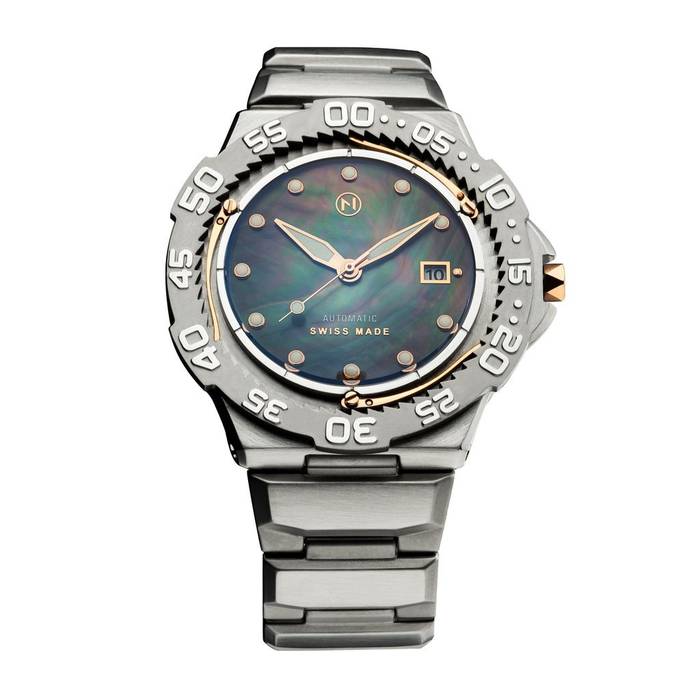 Nove Watches: Trident Automatic
Last year, Nove Watches alighted collectors' hearts on-fire with a viral campaign dedicated to their new automatic Trident with a price point anyone can afford. While the cost is something to be admired, the mother-of-pearl iridescent face offers a surprisingly rising modern touch to dials' sometimes staid look. Birthed in Switzerland, the Trident comes billed as the slimmest diver that can withstand deep-diving pressures. Their engineers overcame size limitations in a super small 6.8mm thin case while still claiming water resistance at 200 meters below the surface. They cleverly crafted a three-level ratcheting system combining the gear teeth with a unidirectional bezel. It's a handsome timepiece while diving with the sharks. Available in four stainless band colors with a price beginning at $670.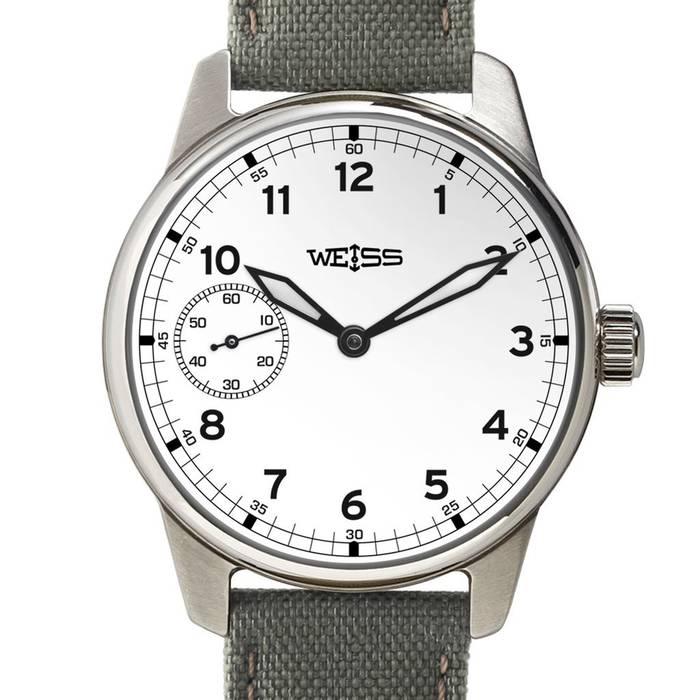 Weiss Watch Company: 42 MM Standard Issue Field Watch
Headquartered in Los Angeles, watchmaker wunderkind Cameron Weiss turned the dial with his matinee idol good looks while manufacturing his Weiss Watches. Sold in high-end stores such as Neiman Marcus and Saks Fifth Avenue, his take on the classic automatic is individually made by hand. He uses timeless techniques with today's technology to craft extraordinary-looking timepieces built as generational hand-me-downs. At the age of 5, Weiss tried to develop his first watch. As an adult, he went to Switzerland to train in watchmaking and now makes them in a studio along LA's famed golden beaches. Splurge on the 42mm Standard Issue Field Watch at $1450. The hand-crafted wrist clock, coming in a selection of straps, will make you enjoy watching the time tick away.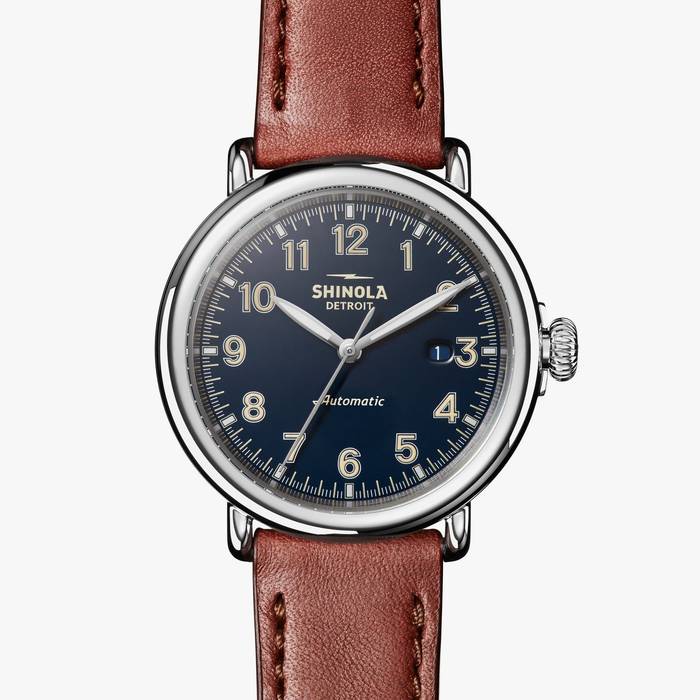 Shinola: The Runwell Automatic 45MM
Built-in Detroit, the Runwell Automatic feels like a beautiful diesel. It revs, sits beautifully, and wants to rule the road if not your wrist. The classic design features a handsome dial and an iconic case-back with a window displaying the inner workings of its movement, the Sellita SW200-1. It also features a polished midnight blue enamel dial and a superior leather strap in burnished cognac. For those looking to pass-down something to their progeny besides a stock portfolio, this timepiece may be it. Starting price is $1095 and can change depending on face color and leather or stainless steel bracelet.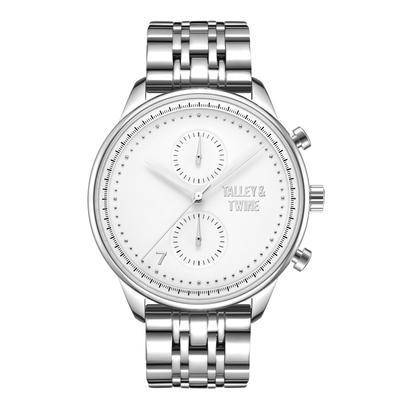 Talley & Twine: White and Silver 46MM
There are moments when it feels good to wear something because it's well-made and supports a community. Talley & Twine does that in leaps. As a black-owned business, the owners take the name from a Portsmouth, Virginia intersection formerly crime-ridden and blighted. The watches they make also help to support their local non-profits. The Talley & Twine White & Silver 45 MM is water-resistant. The chronograph, made from surgical stainless steel, features a large number 7 against a minimalist face. For the company, the numeral represents the seventh day and rest. The price starts for the metal watches at $235.
Read On For More Trendy Fashion Tips And Tricks:
How to choose an engagement ring for a man?