Reno has been at the butt of a lot of jokes for as long as I can remember and unfortunately, it's always been "Nevada's Other Casino City". In reality, while the comparisons are easy to make, it's more than just another Vegas and in fact has a ton of personality that is all its own.
Plus, it's close enough to the bay area to make it a weekend getaway by car and a quick trip from Southern California and Seattle with tons of direct flights as well. There's a surprising amount of stuff to do in Reno, but here are four of my favorite reasons to visit for your next guys weekend getaway!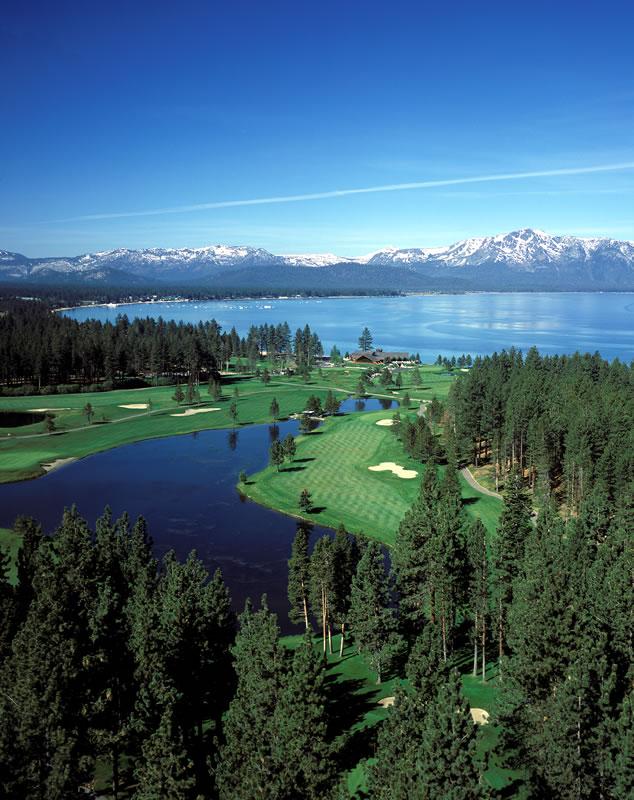 14th hole Edgewood Tahoe golf course
Reno is the Gateway to Tahoe Sports Adventure!
Reno's airport is the closest major airport for those traveling to Tahoe. While it's only an hour away from most of the mountain resorts located around the lake, far too often people are focused only on their destination and don't spend time to enjoy a great city. For instance, while staying at Atlantis Casino Resort Spa in Reno, you can golf or ski at a variety of properties across the region and they have a variety of Ski Packages and Golf Packages available to make that easier.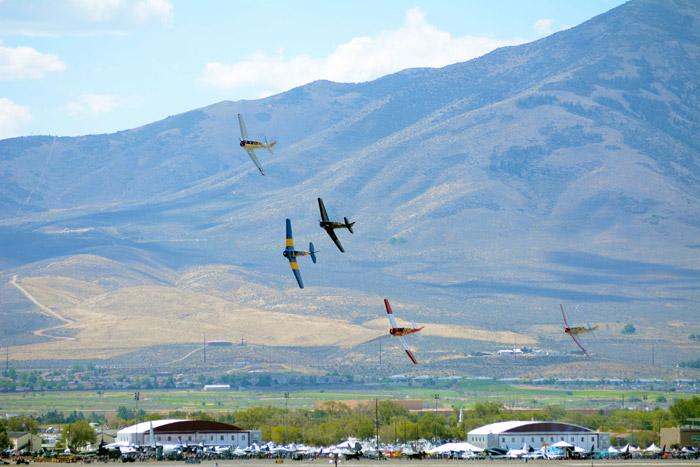 Reno National Championship Air Races
Air racing is the fastest motor sport out there. The National Championship Air Races is the premier air race event for this sport and unlike the Red Bull Air Races, this one features a variety of aircraft classes ranging from Formula 1 to Biplane to Sport, Jet, and Unlimited class aircraft. In addition, you'll see a variety of fly-bys from military and civil aviation aircraft.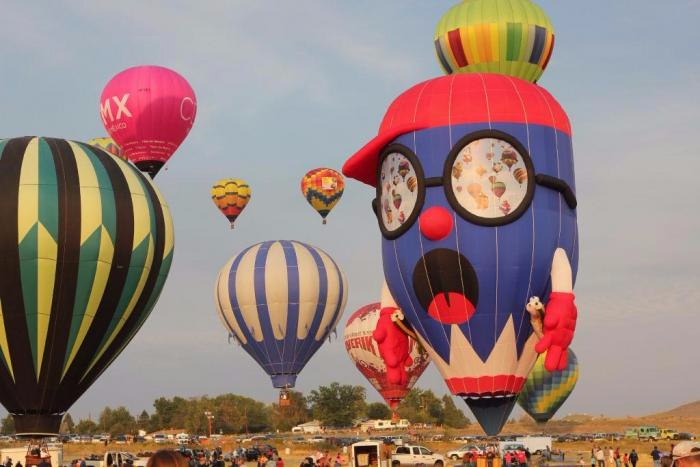 Reno Balloon Race
There are very few things that I can recommend, which will find you on a cold pre-dawn field waiting for the sun to rise - but this is one of them. The Great Reno Balloon Race is the largest free hot-air balloon event in the world. It's hard to express how amazing the experience is as these giant balloons inflate around you but it's something that you must experience at least once.
The event begins just before dawn with a balloon glow and then culminates in a "Mass Ascension" where more than 100 balloons take flight. Read more about our visit to the Great Reno Balloon Race in 2015.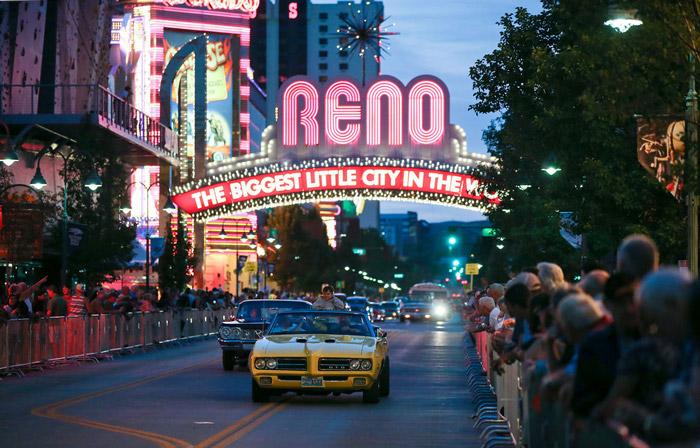 Hot August Nights
Hot August Nights is the largest classic car and nostalgic event in the country according to the organizers. It's the perfect event for everyone who loves cars, car culture, and driving music from the 50's-70's. Visitors will be able to view more than 6,000 beautifully restored vehicles as well as swap meets, drifting events, and an auction.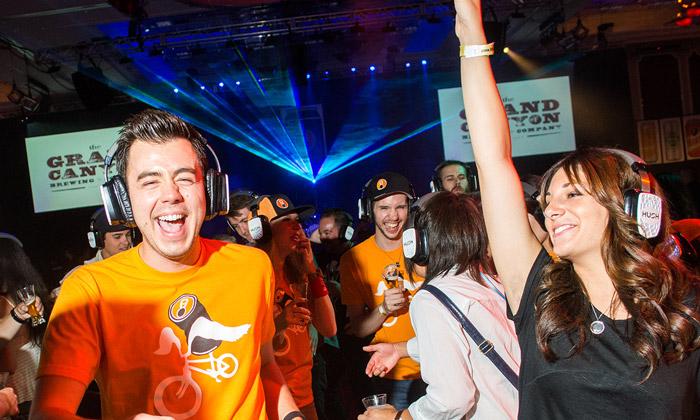 CANFEST - World's Largest Canned-Beer Festival
While CANFEST almost feels trend forward today with the popularly of canned beer, it's just another example of Reno's independent spirit. Can fest is coming up again this August and you'll be able sample from more than 100 different cans of beer created by brewers around the world. Plus, there's tons of other activities including a silent disco :)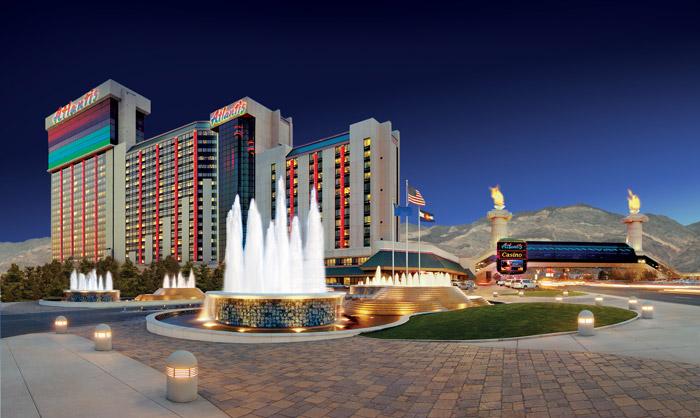 Atlantis Casino Resort Spa Reno
This AAA Four Diamond resort is a great place to consider as home base for your Reno guys weekend getaway. Atlantis Casino Resort Spa
features more than 60,000 sq ft of casino space, a state-of-the-art Race and Sports book including 8-cent baseball lines, first half, and half time betting on every major sporting event. This is a great way to spend some time cheering on your favorite teams.
The resort also features a wide variety of dining options including Toucan Charlie's Buffet & Grille which was voted the best in Reno recently, as well as Atlantis Steakhouse, which received the AAA Four Diamond award. If you are still hungry, then don't forget the Sushi Bar on the Sky Terrace where you can enjoy "all-you-care-to-eat" at the bar.
Located just minutes away from the airport and including a free shuttle, Atlantis is positioned well for your Reno guys getaway this year!