Santa is in the final stages of preparing for his legendary around the trip coming up at the end of the month and the folks at Chevrolet wanted to put their latest hauler up against his beloved but aging sleigh and magical reindeer. While they've worked well for thousands of years ... sometimes the allure of comfy seats, a great sound system, and plenty of space for toys during delivery times and enough seats to take the best elves on vacation merit switching things up. Plus, while Santa isn't normally concerned with gas mileage, being able to travel like normal folks and avoid frequent fill-ups is pretty cool so he's excited about the new 3.0L Duramax Turbo-Diesel too!
We've already reviewed the core details of the all-new 2021 Tahoe based on the Z71 "sport" and offroad trim, this version - Tahoe High Country - is more focused on luxury and comfort. Instead, this time we're on a ride-along with Santa as he cruises around the mountains in San Diego on a test drive to see if the High Country Tahoe is ready to replace his sleigh or just for road trips in the offseason.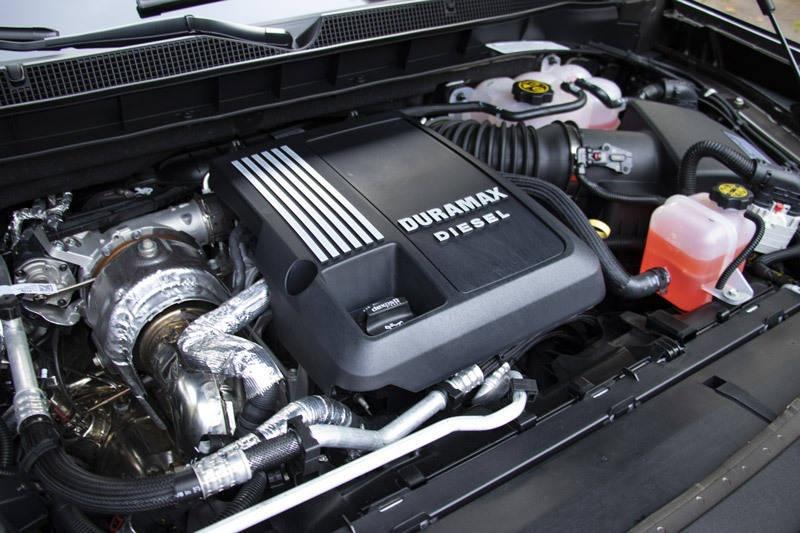 3.0L Duramax Turbo Diesel
This new engine option is the biggest new addition to platform since it was introduced a few months ago. Santa liked the fact that with this engine he can get great gas mileage - 21 city / 28 highway / 24 combined (2WD). In our test driving on a mixture of highways and twisty mountain roads with a 4WD we achieved 23.7 mpg, so a hair under that rating but when you account for the effort of climbing to 4,000 feet on mountain roads, that's a darn good number for a vehicle weighing roughly 6,000 pounds. Compared to the 16 / 20 miles per gallon found in the 5.3L V8 it made Santa pretty excited since global warming is already making the ice at the North Pole melt and that makes him sad.
Adding a diesel engine typically offers improved towing capacity but here it is actually 200 pounds lower compared to the 5.3L V8 but is still respectable at 8,200 pounds for 2WD 8,000 for 4WD. With 24-gallon tank it gives a road trip range of just about 600 miles depending on terrain and that was a big plus for a guy used to putting in 10s of thousands of miles at a time on road trips around the world.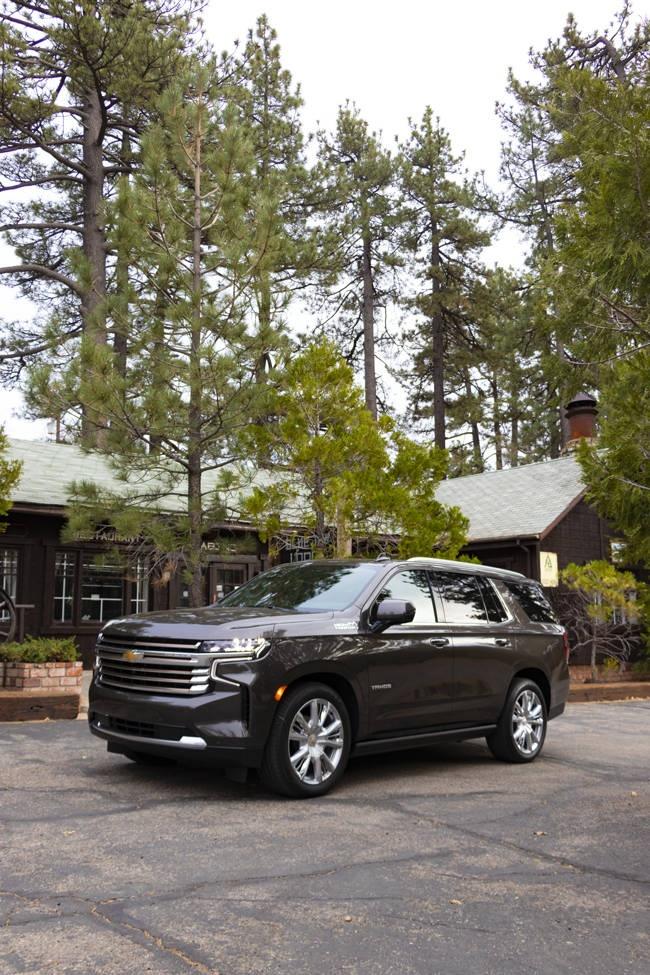 He also dug the fact that while torque numbers are roughly the same between the 5.3L V8 previously tested, that 460 lb-ft was delivered at 1500 RPM vs 4100 so despite there being less horses - 277 vs 355 it actually felt more aggressive.
While other vehicles offering a diesel engine option can charge thousands of dollars, here the option is only $1,500 above the standard 5.3L V8 and for less expensive trims such as LS, LT, RST, and Premiere it is only $995. That will change the economics for a lot of families since fuel economy savings will actually start to kick in here for a typical family in less than 100,000 miles.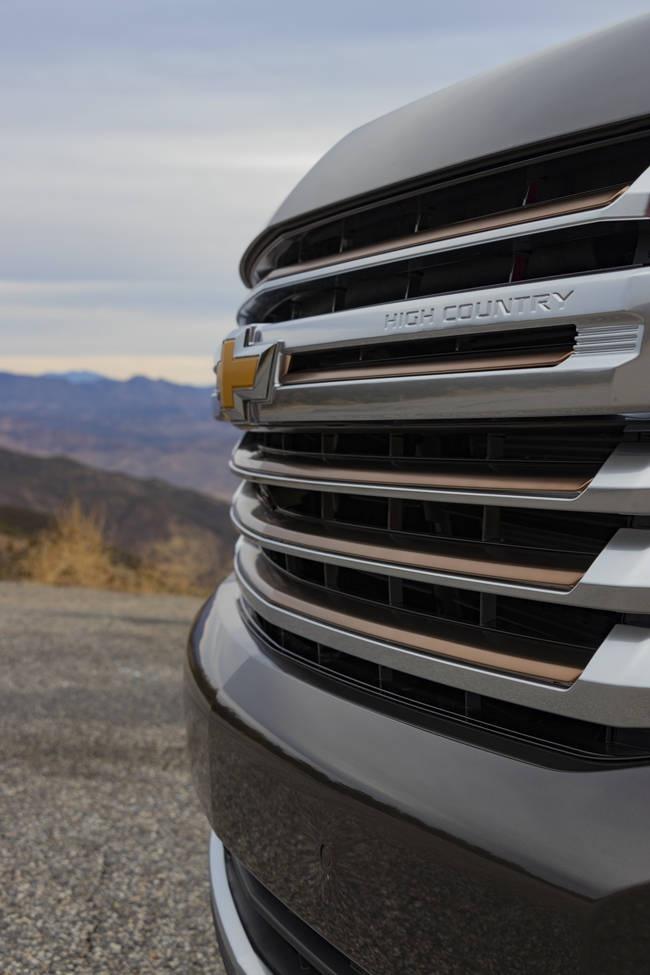 Tahoe High Country Designers Spent Time On Details
Santa might just look like a fat white guy who lets the elves work on details, while he focuses on the big picture. However, what people don't often understand is that Santa himself is quite the artist and appreciates fine details and craftsmanship. That's a pretty important aspect of his business since you wouldn't want the guy in charge of building millions of toys to ignore details!
As he walked around the vehicle some of the things Santa was impressed with was the fact that the High Country grill actually had two different color tones with a dominant silver chrome and a copper-like accent woven in between as well. After looking inside there was a similar attention to detail paid to the stitching and seat design as well. It was clear that this is something special.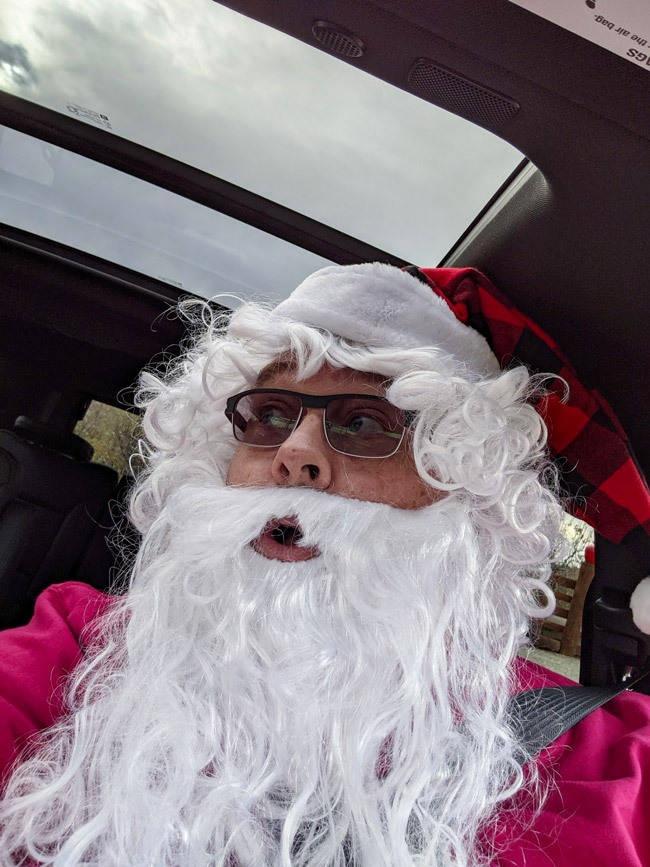 Comfort and Space
This is where Santa was hugely impressed. Big full-sized SUVs have come a long way in the past few years and while they used to ride like trucks ... that's not true anymore. Both trucks and full-sized SUVs have converged a bit to deliver a level of luxury comfort and features that would make anyone excited to take a long road trip and that's true here. In fact, Santa was especially fond of the seats which even after about four hours of driving were still comfortable.
With 122.9 cu-ft of cargo space to the front row of seats, there was plenty of room in here for doing last min supply runs to help make sure the elves didn't run out of bearings and wood to build the toys. Plus, he was especially impressed with all the extra room in the third row since the elves enjoy going on road trips sometimes but even with their small stature, NOBODY likes being in the back. That won't be a problem anymore.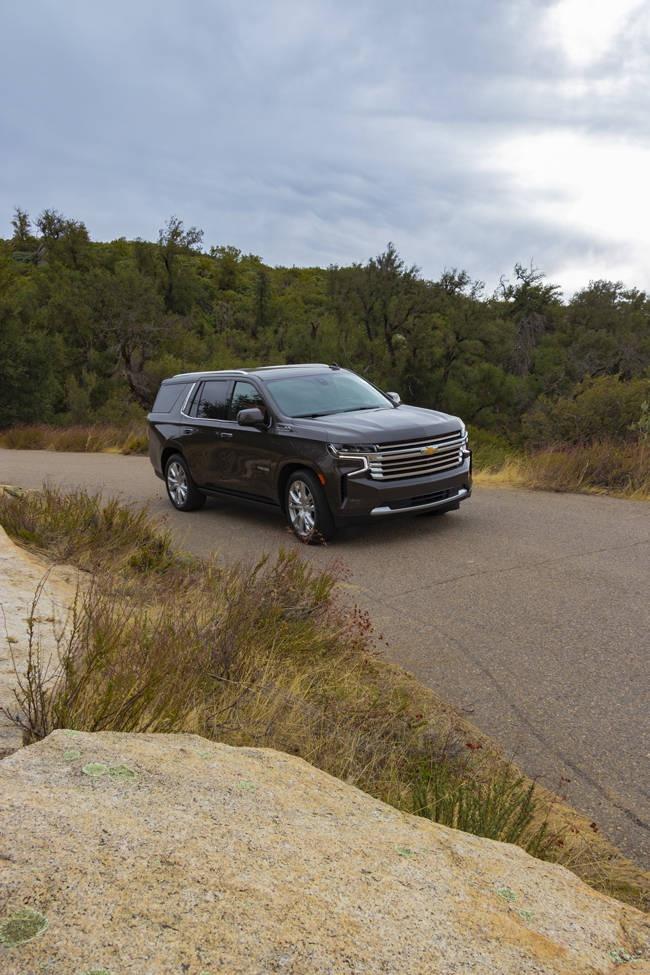 Driving Performance
Santa isn't a technical kind of guy when it comes to measuring quantifiable stuff in terms of g-forces and such. However, he was super impressed that for such a big and heavy vehicle, it handled curves in the road much better than expected. I suggested that's probably due to the air ride adaptive suspension and he just nodded and smiled while swinging the Tahoe around a curve.
Even potholes and construction bumps downtown were no match here and that made both of us very happy to have such a smooth ride.
So, Is Santa Trading In The Sleigh for a Tahoe?
As much space as the Tahoe offers it simply can't replace the magical ability that his sleigh has for carrying millions of gifts around the world. Similarly, Chevy's engineers aren't quite ready to introduce the levitation technology and so the trusty sleigh still has the advantage in those areas though On-Star, Adaptive Cruise, and the full suite of safety features made Santa wonder if there's a way to have Chevy and Rudolph work together in the off-season to upgrade his red nose to something a bit more advanced.
However, while he said he's keeping the sleigh for Christmas deliveries, he did ask to have me drop him off at a Chevrolet dealership before I headed home. I wouldn't be surprised if you see him cruising around next year with Mrs. Claus and a Tahoe full of elves on a long road trip sometime soon.