For many people, the Caribbean is an exotic land that is as a place for only the rich and famous. But it doesn't have to be that way and today there are many affordable ways to explore this beautiful part of the world, it's exotic islands and amazing food and friendly people. For me personally, cruising is one of my favorite ways to do this since I get a "sampler" of different islands so I know where I want to come back to in the future. Ironically, I started this way but now I really enjoy the experience of cruising itself since I never get bored and get to see somewhere new each and every day!
As I mentioned, if time is a factor, then opting to take a cruise through the Caribbean is a particularly good way to maximize the number of islands that you can visit. While travelling from island to island on a cruise ship is often a budget-friendly way to see several islands on the same trip, you'll also be surprised by the low cost hotel options. Once you pick your favorite Caribbean islands you'll absolutely want to return for a longer stay.
But no matter whether you intend to jet in or sail to an island paradise for a romantic getaway, here are some of my favorite Caribbean islands to visit this year.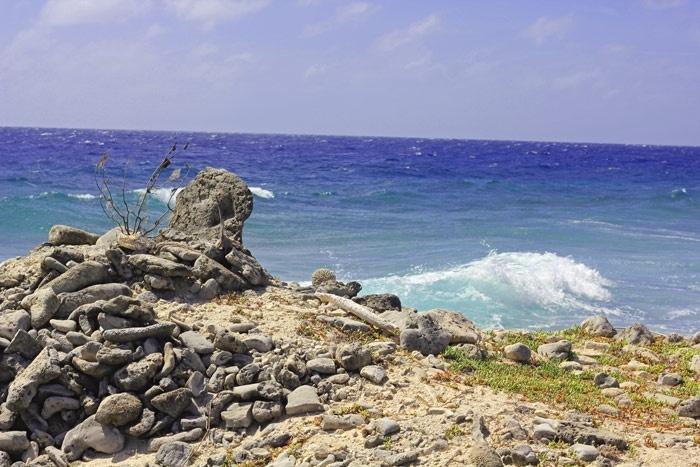 Bonaire
While most of the Caribbean islands you are familiar with offer beautiful white sandy beaches - Bonaire is actually pretty rocky. However, there is a great spot on the back side of the islands called Jibe City that offers that sand and crystal clear water perfect for windsurfing (or just relaxing in a chair with a bear enjoying those warm tropical breezes).
For those looking to explore though, Bonaire offers great opportunities for diving around the islands to see the native flamingo population as well as exploring local history.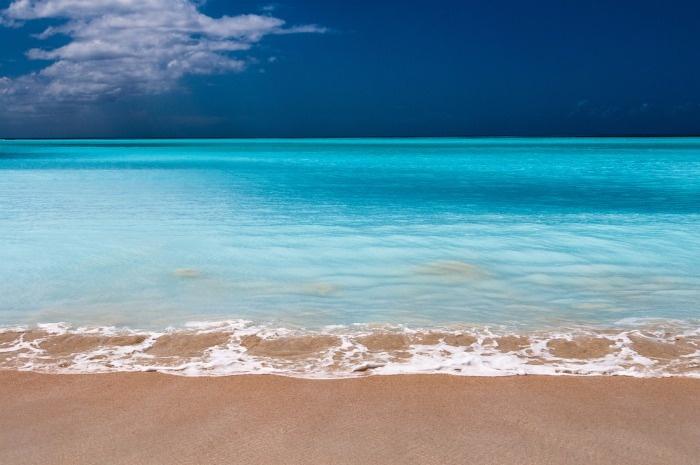 Antigua & Barbuda
Firstly, if you're flying in, then Antigua and Barbuda is something of a BOGO offer! These neighboring islands are heaven for beach lovers – as is most of the Caribbean archipelago! – and many people visit each year for exactly this reason. Places such as Valley Church beach offer picturesque surrounds, excellent bars and laid back life.
For an affordable and authentic slice of local culture, try the Sunday Barbecue at English Harbour. Spectacular views, local food, and cheerful people!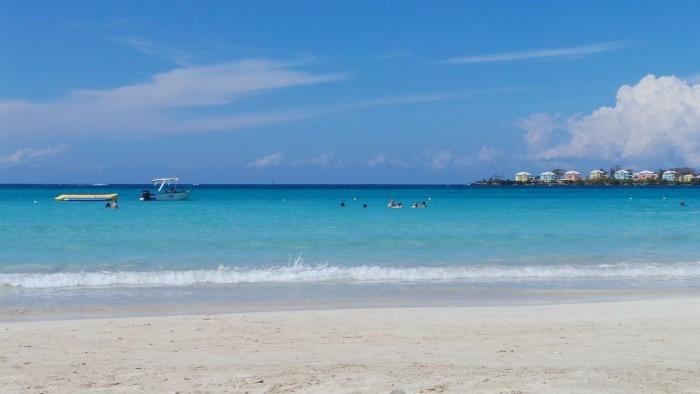 Jamaica
You can take in a variety of activities that are good for both the pocket and the soul in Jamaica. Just make sure to focus on the stunning natural attractions, such as the many beaches. Bloody Bay in Negril is among the most popular in the world for many people.
You'll also find plenty of other affordable natural trips, such as the geyser and caverns at Blue Hold Mineral Spring, or the beautiful Blue and John Crow Mountains. And for a little outlay, you can enjoy a literal taste of Jamaican culture by trying some street food, which is available all across the island.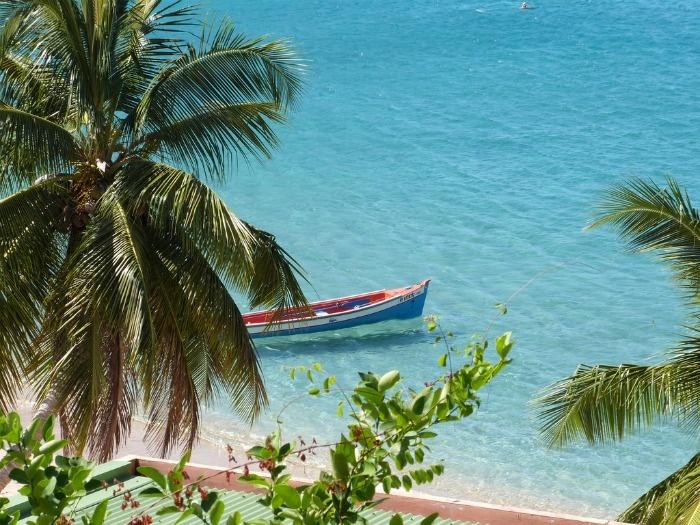 Martinique
The mountainous landscapes of Martinique have so much spectacular scenery that you can easily enjoy a breathtaking holiday without shelling out a small fortune. Volcanic in origin, the island has a stunning and diverse countryside.
Beautiful beaches such as Anse Dufour offer an idyllic coastal setting for relaxation, and it has lots of places to eat affordable local food. But if you want to save on money and time, you can always take your own food along!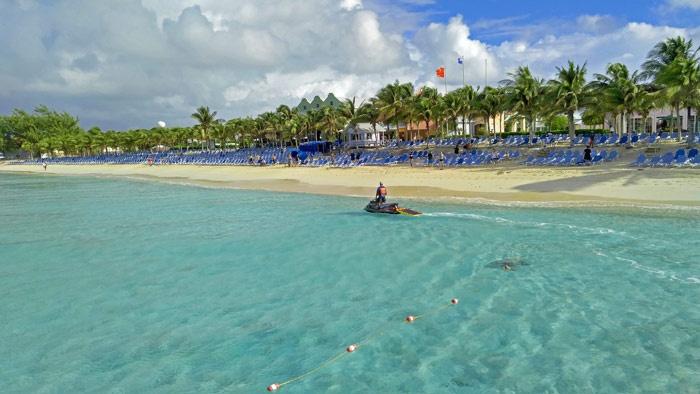 Turks & Caicos
For those of you visiting by cruise ship, Grand Turk offers one of the finest and well developed "beach break" cruise ports in the Caribbean. Complete with a huge pool, FlowRider, and a beautiful beach that's just feet from the ship, this is a great port to visit.
However, as with Antigua and Barbuda, this choice offers a two-for-one destination for those who aren't visiting via a cruise ship! The islands of Turks and Caicos are maybe a little more obscure than the likes of Jamaica or Martinique, but that really helps if you are looking for a delightful but inexpensive stay.
When cruise ships aren't in port though, these islands can feel like a real desert island getaway at times. This is especially true in scenic landscapes like Chalk Sound or Mudjin Harbor. For authentic local cuisine and souvenirs, try the Thursday Fish Fry in Providenciales. You'll get authentic truck food to savor and some quality hand-made gifts to take away as well!

Images by robertofaccenda.it, wardyboy400, and jessyFlash2vie, and used under Creative Commons license