It's that time of year again and boy does it suck! While some people enjoy the fall for cooler weather, football, and baseball playoffs - that also means weekends in the yard picking up leaves, sticks and other rubbish. So ... like many of you ... I'm going to take a break from that yard work. Let's procrastinate a bit and think of some ideas to use your new Rubbermaid® Roughneck™ Wheeled Refuse Trash Can from Home Depot!
Honestly though, this is a great trash can and it will do a great job of holding a leaf bag using the LinerLock™ feature and with 32 gallons capacity it's going to hold lots of stuff. Plus, it's super easy to move around with a wide base and inline skate wheels that roll smoothly on the pavement or grass.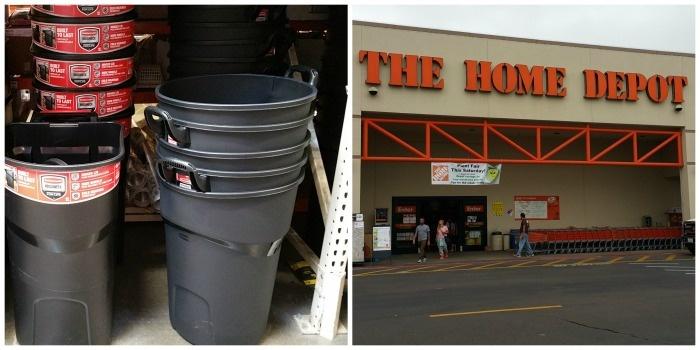 However, yard work ... and specifically fall cleanup is no fun! Luckily I'm "blessed" with an imagination and that allows me to procrastinate a bit instead of actually getting to work. So, with that in mind ... here's some other uses for my new Rubbermaid® Roughneck™ Wheeled Refuse Trash Can that don't involve actual work getting done :)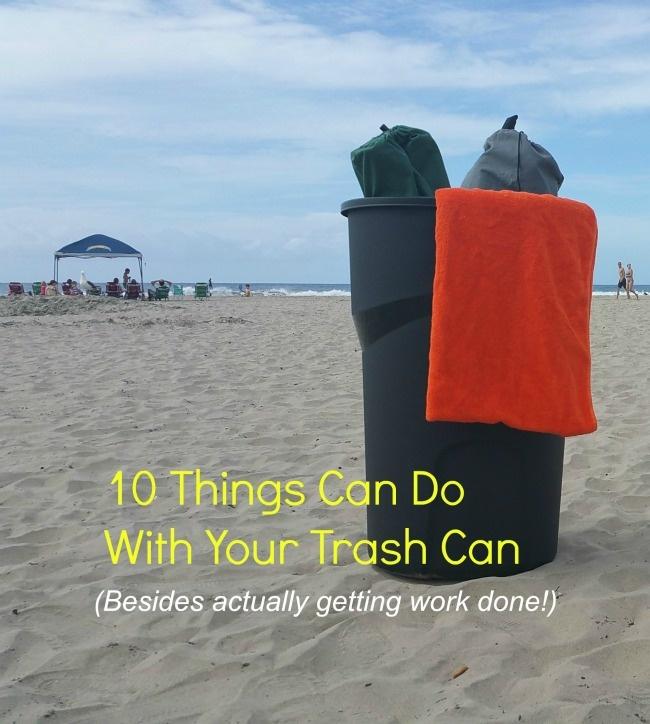 Hauling Gear to the Beach
Sure, it's meant for packing leaves and carrying them to the curb but it works great hauling chairs, beer, and beach towels too!
Hauling Supplies To A Picnic
Don't have a beach near you? No worries - simply pack the can in your trunk and carry all your picnic supplies with you. The wheels work great so you won't have to drag anything.
Captain America Reject Cosplay
Looking for a cheap Halloween costume or cosplay? Look no further!
A Table To Rest Your Beer On
After working all day in the yard, nothing tastes better than an ice cold beer! (or root beer for your younger helpers), so flip that can on its head and rest your can on the flat bottom while you relax.
Turn the Trash Can Into a Drum
Ok, maybe you had a few too many beers but darn it the Roughneck trash can makes a great drum when you bang on it!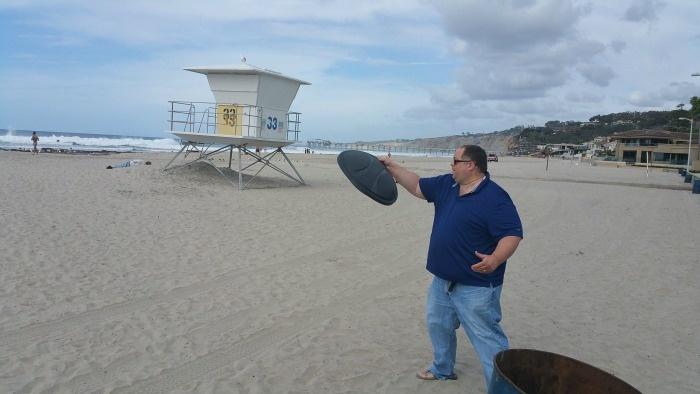 Playing Frisbee
Yup, you knew that lid was going to get tossed at some point didn't you!
Soccer Goal
Having some friends over to celebrate how awesome your yard looks now? Just tilt the trash can on its side and you've got a perfectly fine soccer goal for a friendly game. This can also work as a putting target if your golf game is as bad as mine is.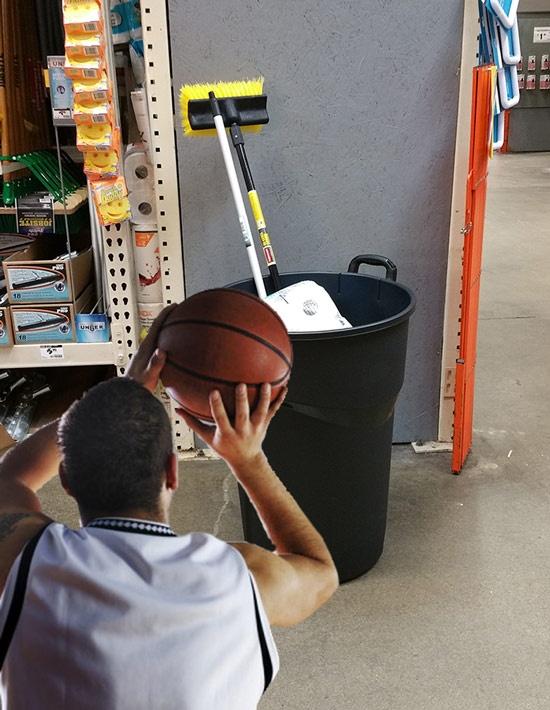 Basketball Hoop
While we're on the sports theme, this makes a really good basket too. Though I had fun testing the theory while shopping by tossing packages of paper towels, I'm sure that a real basketball would work great too.
Holding Firewood By the Back Door
Brrrr! It's getting cold and you need a safe dry place to store a few pieces of firewood without having to go all the way to the garage.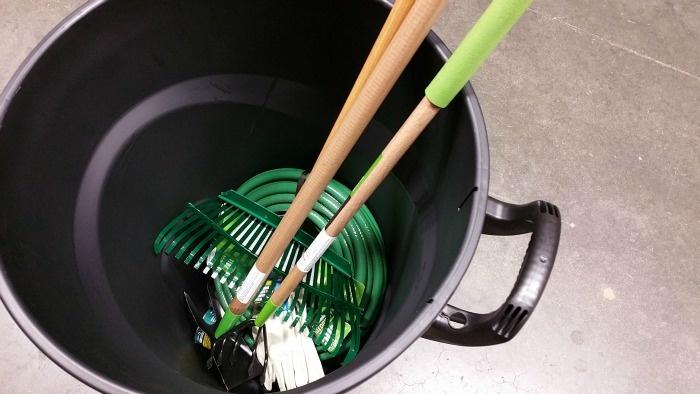 Rake Holder for Next Year's Fall Cleanup! (or a shopping basket for this year!)
This one can go either way depending on whether or not you've already started shopping or are still reading this and procrastinating even getting off your butt and heading to The Home Depot.
Either way, the Rubbermaid® Roughneck™ Wheeled Refuse Trash Can makes a fantastic shopping basket for all your fall cleanup needs. It also works great after you're done to hold all those same supplies for next year ...
This is a sponsored conversation written by me on behalf of Newell Rubbermaid®. The opinions and text are all mine.