Last month we had an opportunity to visit the famous GM Assembly Plant in Flint, Michigan. This is where the first Corvettes were made and now it's where Chevy and GMC will be making all of their all-new 2020 Silverado HD and Sierra HD trucks. The plant's come a long way since those early days and so has the Silverado HD. With a towing capacity up to 35,500 pounds, 22 different cab, bed, chassis, and driveline configurations, and a Duramax 6.6L Turbo-Diesel V8 pumping out 445 hp and 910 lb-ft of torque with the all-new Allison 10-speed automatic transmission this is going to be an absolute beast of a truck. Pricing and exact availability details will be available soon in preparation for a "late Summer 2019" release.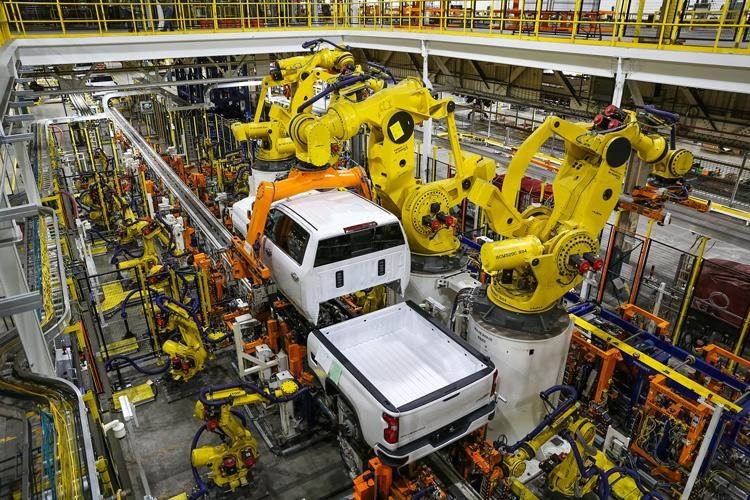 Built at the Flint Assembly plant in Flint, Michigan, the all-new 2020 Silverado HD is longer, wider and taller than its predecessor with a wheelbase that's been stretched 5.2 inches on Crew Cab models and is scaled for HD customers. The Silverado HD will be available in five distinct trim levels — Work Truck, Custom, LT, LTZ and High Country — available across 22 cab, bed, chassis and driveline configurations.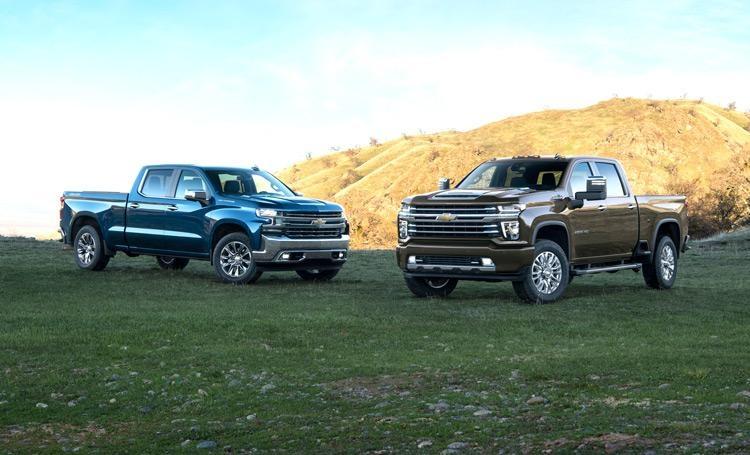 Customers can choose between two new powertrains. The standard engine is a new 6.6L V-8 gas with direct injection making 401 hp and 464 lb-ft of torque mated to a six-speed automatic transmission. That's an 11 percent increase in horsepower and a 22 percent increase in peak torque, respectively, resulting in 18 percent more towing capability.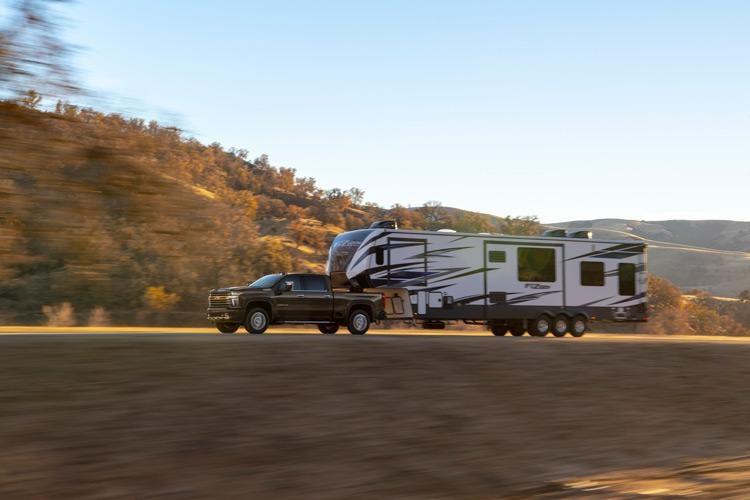 Then there's the legendary Duramax 6.6L Turbo-Diesel V-8 engine making 445 hp and 910 lb-ft of torque coupled with an all-new Allison® 10-speed automatic transmission. In addition, every component between the transmission and the wheels has been upgraded to enable an available 52-percent increase in max towing capability — now up to 35,500 pounds on Regular Cab, two-wheel drive, DRW, diesel models.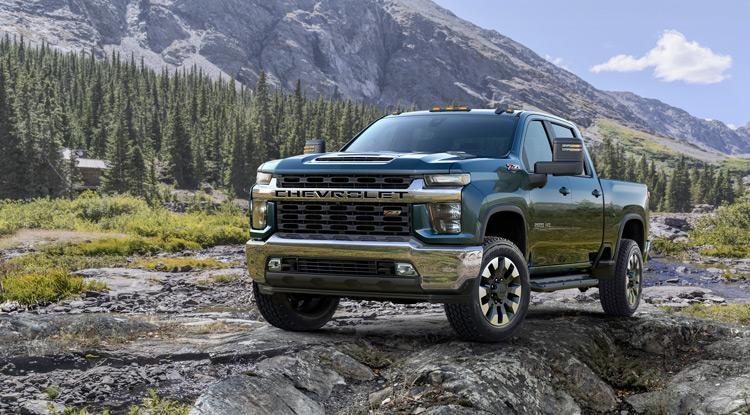 2020 Silverado HD highlights:
New, more powerful 6.6L V-8 gas engine with direct injection for greater performance and stronger trailering capability with 22 percent more torque and up to 18 percent more towing compared to previous 6.0L gas engine.
All-new Allison®10-speed automatic transmission is matched with the available Duramax 6.6L V-8 Turbo-Diesel engine for a 52 percent increase in max towing to 35,500 pounds on properly equipped models.
Autotrac active two-speed transfer case on 4x4 models electronically controls "4 Auto" mode, allowing the truck to seamlessly shift between two-wheel drive and four-wheel drive based on road conditions.
Advanced Trailering System technologies and new transparent trailer view:The in-vehicle trailering system features an available total of 15 available camera views (requires an installed accessory camera), such as HD Surround Vision1 and other unique views including a transparent trailer feature to help provide added confidence when towing. Also features increased integration with the myChevrolet mobile app2.
HD-exclusive sculpted exterior design features the most differentiation from the Silverado 1500 ever — the roof is the only shared sheetmetal.
Heavy-duty details designed to make work easier and more intuitive, including features such as an easy-access engine block heater outlet, easy-to-fill diesel exhaust fluid (DEF) tank with opening inside the fuel door, a more integrated snow plow prep package and new, advanced trailering mirrors with available spot lamps and more.
BedStep feature and larger CornerSteps makes it easier to load or reach items in the cargo box, which is designed to hold a pair of size-12 boots and up to 500 pounds.
Larger cab enables more spacious interiors with Crew Cab models adding about 3 inches in overall length.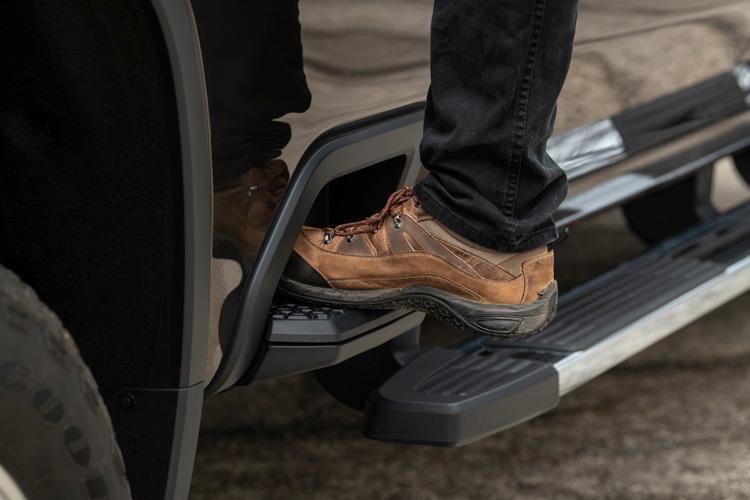 Silverado 2500 is Easier To Use For Work
I really love that not only is Chevrolet playing the specs game for raw towing power for instance, but also making the truck more work friendly. I already love the CornerStep on the Silverado 1500 but now they've also added the BedStep feature on the side as well as making CornerSteps bigger and easier to use with boot sizes up to men's size 12 and able to carry 500 pounds of weight. Additionally, the tailgate now has a power-up / power-down option and max cargo box volume on the 8' box is 83.5 cu foot vs 78.5 on the 2019 Ford F-350 and 74.7 on the 2019 RAM 3500.
Combine that with the external engine block heater outlet, 120V power outlet in the bed, better integration of the snow plow mounts, and an improved diesel exhaust fluid tank opening, the 2020 Silverado HD is designed to make work easier.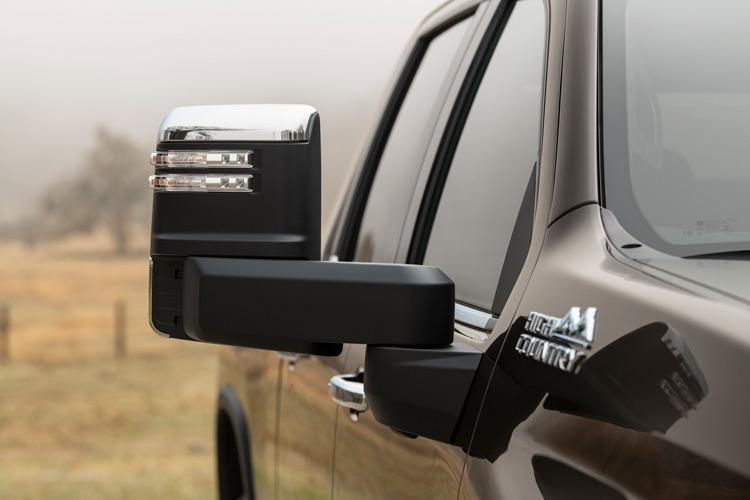 The new trailer tow mirrors have been re-designed to increase the field of view as well as help with improved perimeter lighting. Each mirror shines light at a 45-degree angle with the new forward-facing spot light and side-view cameras mounted in the mirrors help to improve all-around visability.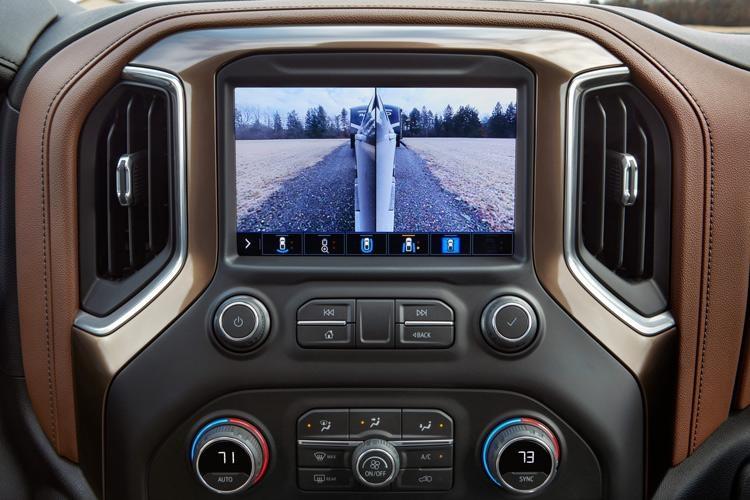 One of the features that I absolutely love about the current Silverado 1500 is the awesome camera system that Chevy has. This has been updated and improved for the 2020 Silverado HD as well. Featuring 15 unique views including: HD Surround Vision, Bed View, an industry-first transparent trailer view, and an accessory camera. The transparent trailer view helps with visibility through the trailer as if the trailer was not there providing added confidence when towing. The transparent trailer helps with navigating parking lots, merging into traffic or when making tight turns. It uses two cameras — one tailgate-mounted camera and an available accessory camera (installation required) mounted on the rear of the trailer — to provide a wide display that helps the driver to virtually see through and alongside the trailer.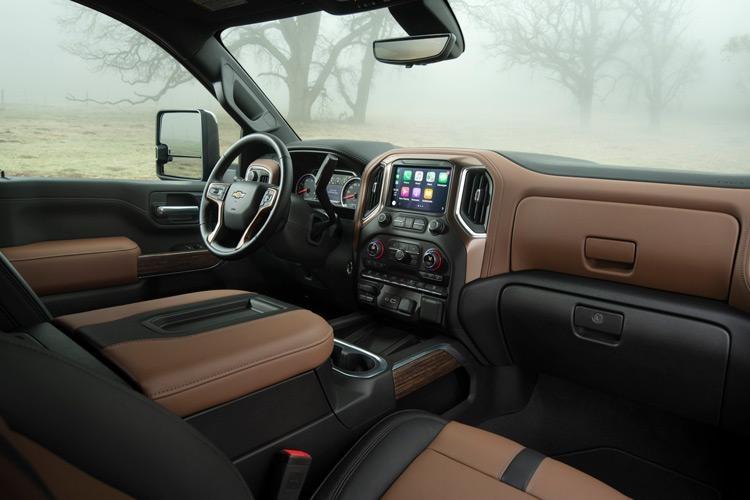 They also have a new smart trailer integration designed to work with the ASA Electronics iN-Command control systems. This will be integrated into the myChevrolet mobile app and displayed on the truck's infotainment system. When activated, this will allow owners to monitor and control systems on their trailers such as HVAC controls, RV power slide-outs, water tank levels, and other functions.
Additional features designed for trailering will also be integrated into the 2020 Silverado HD infotainment system's Trailering App to make towing saver and easier.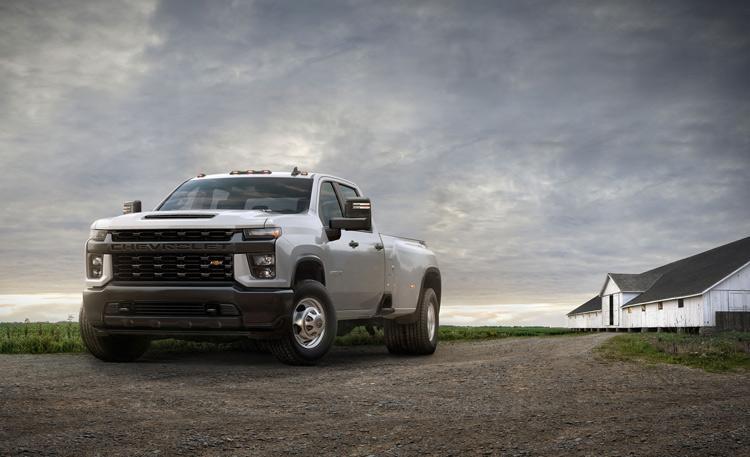 We can't wait to take the all-new 2020 Silverado HD for a ride and see what it can do in a real life environment.
While this is clearly a truck designed for a specific purpose, it's a market that is growing in importance as more of you guys are looking for ways to escape the grind of daily lives. While once these trucks were strictly for towing construction or farm materials around a ranch, today it's about pulling that giant RV out to the woods or a toy hauler out of town for a weekend escape. As more and more of us look for a truck to do more than just "tow" I can't wait to see what other innovations the folks at GM - and the industry as a whole are able to come up with!