Here in California we're getting close to fire season again and that means our power company will be quite literally turning out the lights to help prevent forest fires. Other parts of the country are beginning to prepare for winter and the possibility of broken powerlines due to ice and snow. With all this going on, the price of gas is going up and that makes those classic generators we've relied on for years that much less of a great idea - not to mention the noise, smell, and frankly the effort of lugging a dirty machine out of the garage and hoping it still works.
That's one reason why I love supporting BLUETTI and I'm excited to see more innovative products coming out like their new AC500 modular power station. This is BLUETTI's most powerful solar generator it ever made, AC500, along with the companion battery pack B300S, has got you covered for home emergencies or outdoor activities.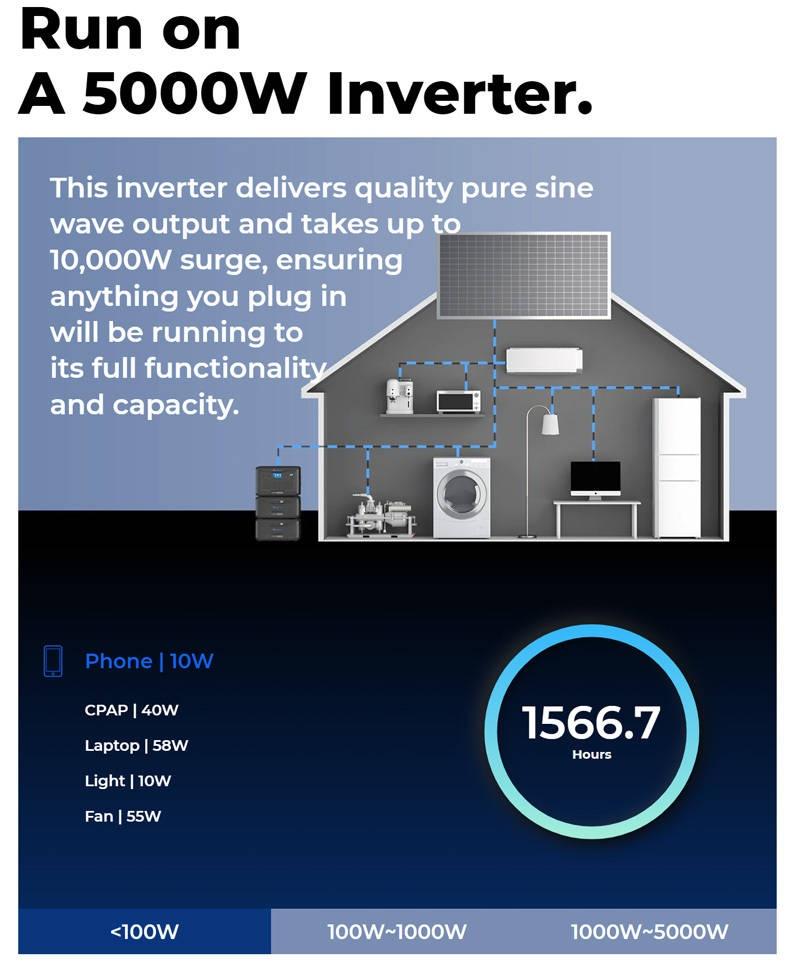 Safe, Dependable, And Better For The Environment
Nothing is more frustrating than experiencing a sudden blackout on summer days. With the 24/7 UPS (Uninterrupted Power Supply) function, the AC500 can automatically detect the power failure and take over 99% of your needs in just 20 milliseconds (you can hardly notice the difference), including CPAP, fridge, microwave oven, washing machine or even the garage heater. AC500 is designed to cover your essential needs during power outages.
LiFePO4 - Charge Safer, Last Longer
BLUETTI adopts a safe and reliable LiFePO4 battery for long-term durability and 3,500+ charging cycles to 80% of its original capacity. Compared to the lithium-ion battery that most power stations and power banks use in the market, the LiFePO4 battery type offers optimal performance, you can expect to live with it for over 10 years.
Multiple Charging Options - Highly Flexible, Incredibly Fast
Charging a power monster doesn't have to be time-consuming. AC500 can be charged by AC, solar, generator, lead-acid battery, dual, or triple charging methods. Plug in the wall outlet and solar panels, and you can efficiently charge the AC500 as speedy as 1 hour with a max. 8,000W input.
Modular Design To Scale With Your Home's Needs
The modular design of AC500 allows you to expand the capacity by connecting B300S or B300 external battery packs for a maximum of 18,432Wh. In addition, this design significantly shrinks the overall size and unibody weight, while increasing the flexibility to carry each module individually instead of everything at once, and you can replace any batteries according to particular situations.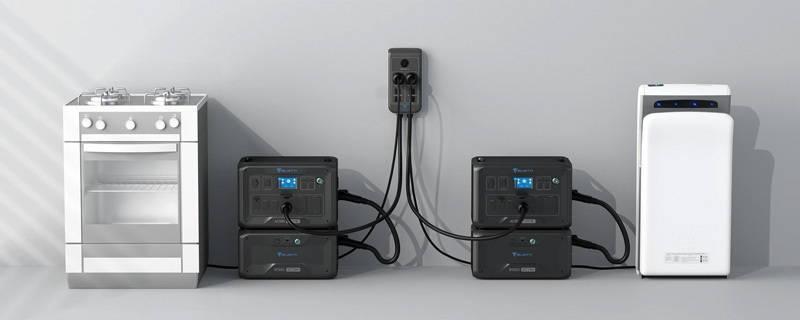 Power When And Where You Need It
No need to rely on the utility grid, no more worry about power failure. Equip your off-grid life with AC500 + B300S combo, you can get it charged at home with wall outlets, in the car with a cigarette lighter port, or even in the wild with merely prime sunshine. A perfect solution to save electricity bills while always keeping your devices powered and ready to go.
BLUETTI is dedicated to building a future with eco-friendly energy. AC300, the first modular power station introduced by BLUETTI, has proven to be a triumph since its debut. Now AC500 is a fully upgraded version with various features. With a 5,000W pure sine inverter (10,000W surge), you can run the high-power devices without any hassle. Thanks to the intuitive BLUETTI App, you can directly monitor and control AC500 from your palms!
24/7 UPS - Added Peace of Mind
Given the Uninterrupted Power Supply (UPS) system, there's no need to worry about losing data or hardware damage in the event of a power outage since it can automatically detect the blackout the moment it occurs and provide power supply as soon as 20ms that no one can even be aware of. It actually matters a lot, especially for those who live in rural areas where power failure happens now and again.
BLUETTI App - Monitor And Control at Fingertips
With BLUETTI App, you can remotely control AC500 at home at any time with just a cell phone. Making it easy and convenient to power it on and off, check the SOC (state of charge), and OTA update the firmware to the latest version from merely the palm of your hand.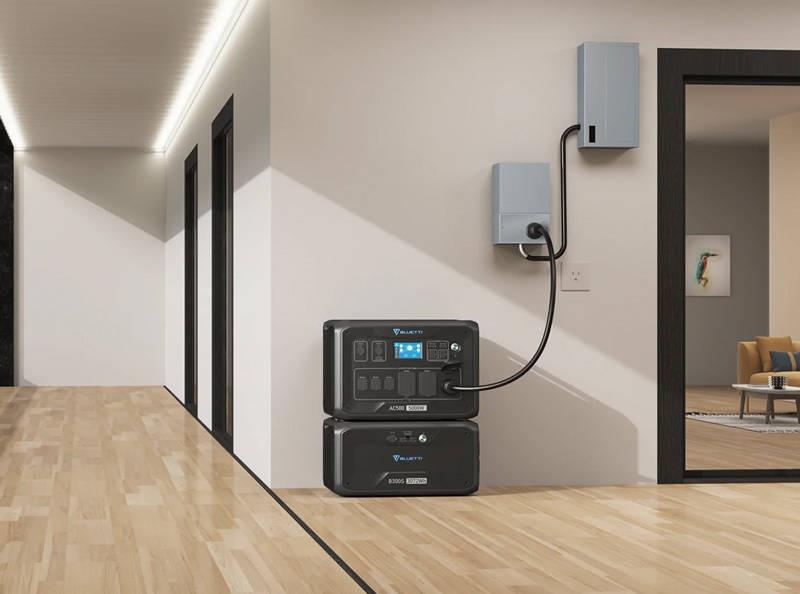 Quick Overview of BLUETTI AC500
AC500 is 100% modular and compatible with B300 and B300S battery packs for a mind-blowing capacity of up to 18,432Wh.
A 5,000W inverter (10,000W surge) to cover the power needs in most cases even for high-power electronics.
Connecting with at least 2*B300S and charging via AC and PV simultaneously allows an 8,000W max input. 0-100% charging only takes 1.8~2.3 hours, significantly saving your charging time.
Nine charging ways available, simply choose any one as you prefer.
Built-in advanced BMS and LFP battery to ensure higher security and longer lifespan.
Split Phase Bonding Function, connect two AC500s to double the capacity, voltage, and power to 36,864Wh, 240V/6,000W (a Fusion Box Pro is required and sold separately) .
Monitor and control at the fingertips with BLUETTI APP. You can enjoy the latest firmware by OTA update over Wi-Fi directly.
Weight/ Dimensions: 66.2lbs (30Kg)/ 20.5×12.8×14.1in (520×325×358mm).
Antique gasoline generators, which produce toxic fumes pollution, and unbearable noise and consume non-renewable petroleum resources, are a thing of the past. We can expect the power beast - AC500 to kickstart a new era of go-solar.
BLUETTI AC500 & B300S will be soon announced on Indiegogo. Now you can subscribe to the BLUETTI newsletter to keep up with the latest information on AC500 & B300S and importantly, be eligible to get an early bird price.