I have a LOT of headphones, earbuds, and other listening devices that various brands have sent me over the years but I'm still searching for the perfect pair for traveling. While my preferred form factor is a full closed back over the ear style ... they are big and bulky to carry. At the other end of the spectrum though are the relatively new earbud form factor popularized by Apple. Now, thanks to AuSounds I've had a chance to check this out with their new AU-Stream ANC True Wireless Earphone. It sounds great, compact, easy to charge, and the active noise cancelation (ANC) is surprisingly good for such a small product.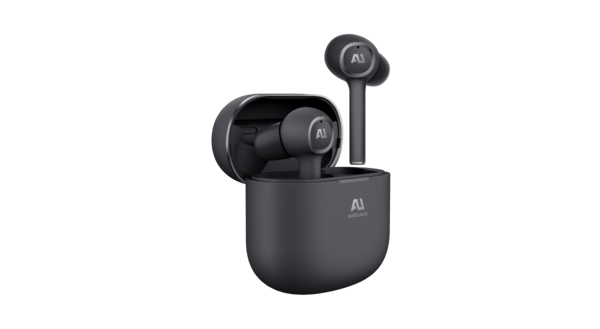 The first thing that I noticed about the AU-Stream Wireless ANC Earphones is that the case is very traveling friendly compared to what I'm used to with headphones. These fit perfectly in my pocket when boarding a plane and also fit easily in my "gear bag" where I keep various travel items that I want to have handy on a long flight such as USB cables, battery charger, coughdrops etc.
Not only does the case help protect the earphones but they actually charge while sitting in there between listening sessions. So while they will last a full five-hours of audio playback (with ANC the time may be reduced significantly) it can charge easily while running between connections.
At home or in the car it can also charge rapidly using any wireless Qi-certified charging pad or you can use a USB-C plug.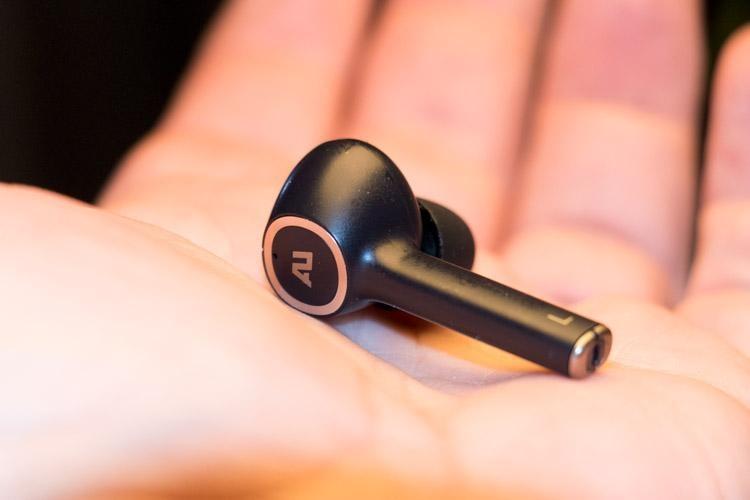 The case allows the AU-Stream earphones to have a total of 20 hours of playback and that's absolutely fabulous for all but the longest of journies.
While I still prefer passive noise cancelation offered by over-the-ear headsets combined with ANC, these do a very good job. They have a noise reduction ability of approximately -25db so while not perfect on an airplane (80-100db) it does significantly reduce engine and cabin noise so you can avoid turning the volume all the way up where it might risk damaging your ears.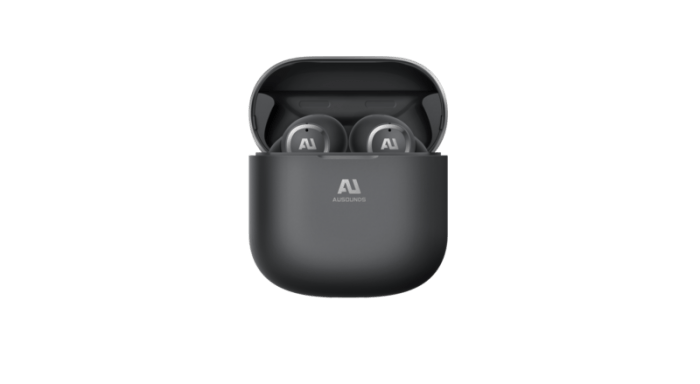 In addition to simply playing music and other audio, they also support connection to most popular voice assistants including Google Assistant and Amazon Alexa. Simply tap the device three times to launch it and make calls, choose a new track etc.
How Does It Sound?
Honestly, I'm not an audio engineer so this is entirely subjective. With that being said, it has good bass and clear treble. Certainly better than I would expect from such a compact device and the best earphones that I've listened to recently.
From a technical perspective, it features a 13mm AU Titanium Driver with 32 ohms impedance.
These are legitimately good earphones and they've earned a spot in my permanent travel gear collection. I think the thing that sold me on that was a conversation that I had tonight with a blogger friend when using them as a hands-free device. She said to me - wow you sound great, it's like you're a radio announcer.
That made me feel good and clearly it meant that the audio quality of the microphone was as good sounding as everything else I'd experienced with it for playing music and games on various plane rides back and forth from coast to coast.
Where To Buy the AU-Stream Wireless ANC Earphones?
For more information about the AU-Stream ANC wireless headphones please visit their website or you can purchase them online at Amazon.com for a MSRP of $149.99 (affiliate link).