Last fall BFGoodrich Tires invited us to join them for the 2018 awards announcement at SEMA Show. I love it when corporations choose to find ways to enhance their community with efforts that genuinely help their consumers. While there's nothing wrong with helping babies, curing diseases, or other great charitable efforts, I'm extremely impressed with what BFGoodrich Tires has done since 2006 to raise awareness of responsible use and preservation of off-road trails across the United States.
Since 2006, BFGoodrich has provided more than $200,000 in grants to support organizations dedicated to conserving off-road trails. Trails are nominated for their uniqueness, terrain type, and enthusiast following. Each team in 2018 received a $5,000 grant with $4,000 coming from BFGoodrich and $1,000 coming from Jeep Jamboree USA. This year's winners included the following: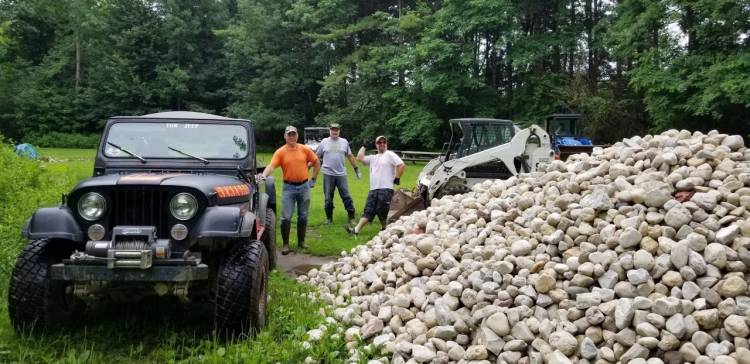 Wild Rose Trail - Waldens, Wisconsin
Nominated by the Wrangler Riders 4x4 Club, this is a forested trail featuring rolling hills, steep inclines and rough terrain. Wild Rose Trail is part of Camp Sinawa, a non-profit organization that provides recreational and educational activities for youth groups, church groups, and other organizations looking to spend time in the great outdoors. Money from the grant will go to replace aging signage as well as repair deeply rutted areas of the trail and clear dead brush and trees.
Elwood Pass Trail - Rio Grande Country, Colorado
Nominated by the Creeper Jeepers club, this is the fourth time they have one a grant from BFGoodrich's Outstanding Trails program. Elwood Pass features terrain that includes rocks and mud with significant hill climbs. The grant will be used to improve the trail and provide maintenance for the BLM and Forest Service roads that connect to the trail.
North Fork Trail - American Fork Canyon, Utah
Nominated by the Backcountry Offroad Adventure Rally club, the North Fork Trail features a 3,500-foot elevation change in 15 miles, crosses several rivers, and provides views of lakes and nearby mountains. The grant will be used to purchase maintenance equipment and supplies to help keep the area pristine.
Swamp Lake Trail - Lake Short California
Nominated by the Four Wheel Drive Club of Fresno, Swamp Lake Trail is a 24.1 mile trail that winds through old trapper cabins, closed mines, and lakes in the Sierra Nevada mountains. The grant money will be used for trail repairs, new signage, and materials to build a bathroom facility on the trail.