Bluetti is one of our favorite companies because of the awesome mobile power station gear they offer and now you've got a chance to save a ton of money when you take advantage of these deals they have for Black Friday.
Their 100% modular power system, based around the Bluetti AC300 and B300 battery modules are some of the most popular and respected solar power gear on the market today. This is in part due to their module and expandable nature, allowing you to align it for up to 12,288 Wh of capacity!
The Bluetti AC300 & B300 Portable Power Station
This premier power station solution is now available during the Bluetti Black Friday promotion for an unbelievable price. The AC300 and B300 combo now starts at $2,999 (originally $3,698) -- save up to $4,000 with bundles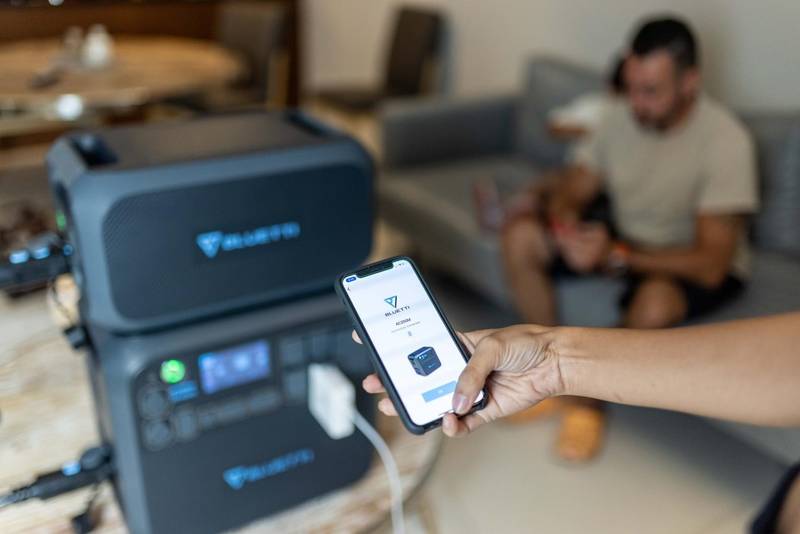 The major benefit that the the portability here offers is that unlike some systems that are designed to be built into a home or worksite, you can take these with you on the road as part of your RV or even scaled down to less capacity so you can enjoy some creature comforts at a tailgate or when camping.
The B300 battery modules use LFP cells (lithium ferrophosphate) allowing for more than 3,500 cycles. Plus, the AC300 can be charged with both AC and Solar power simultaneously meaning that you can recharge them super fast when needed ... or just use solar panels to regain capacity when AC power is unavailable.
Additionally, the Bluetti AC300 also allows for the connection of the new Bluetti Fusion Box Pro, which will double the voltage, power and capacity up to 6,000W, 240V, and 24,576Wh.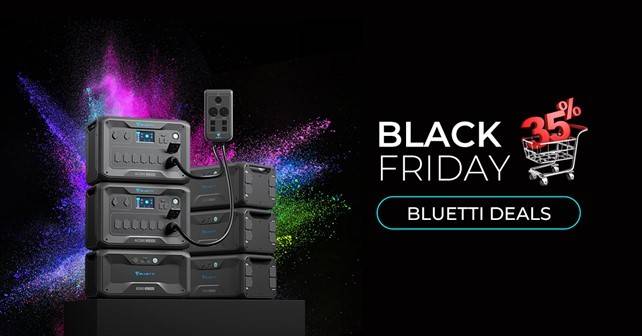 Let's Check Out Some More Black Friday Deals!
These deals are going on now through Black Friday with lighting deals as well as a big promotion on Black Friday itself that you can register to be alerted to by visiting their website and signing up.
For Homeowners Looking For Unexpected Power
Outage

Protection

The AC200MAX & B230 Portable Power Station

(Starts at ,899 (originally ,099) -- save up to ,600 with bundles)

The Bluetti AC200 MAX is the all-round upgraded version of Bluetti's very popular model, AC200 (which was originally launched on the crowdfunding platform Indiegogo).

The new AC200 MAX is powered by a 2,048Wh LFP battery, but can also take up to two external batteries including the B230 or B300, adding up to 6,144Wh with 2×B230's, or 8,192Wh with 2×B300's

The AC200MAX can also be charged quickly up to 80% with direct sunshine in around 2 hours.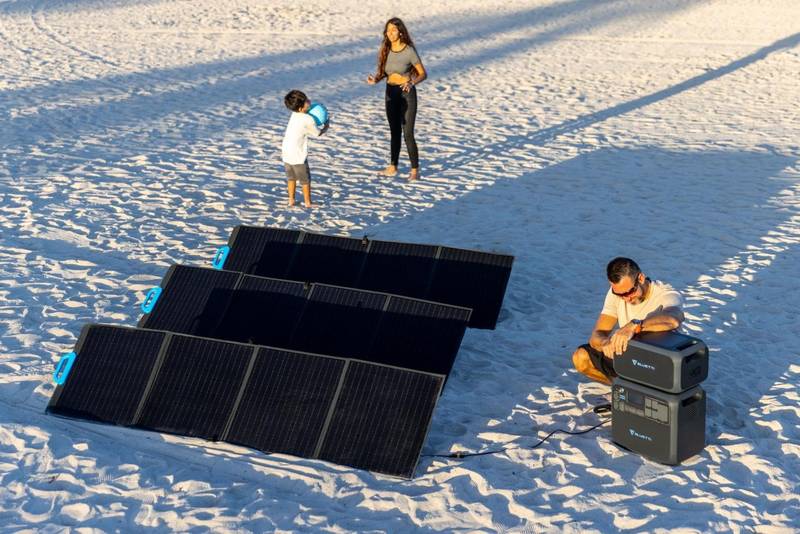 Here Are Some Additional Bluetti Black Friday Deals:
| | | | |
| --- | --- | --- | --- |
| Product Model | Original Price | Black Friday Offer | Discount |
| | $1,799 | $1,599 | $200 |
| | $1,099 | $899 | $200 |
| | $1,599 | $1,299 | $300 |
| | $499 | $449 | $50 |
| | $599 | $529 | $100 |
| | $429 | $359 | $90 |
| | $429 | $359 | $110 |
For more information, please make sure to check out all the Bluetti Black Friday deals at bluettipower.com.