I am rapidly becoming obsessed with Jeeps and off-road trucks. There's a sense of freedom being able to go places others can't that those locked to the pavement will never understand. Unfortunately for our bank accounts, owning a Jeep can be an expensive hobby - but one that is exciting and fun. This goes way beyond the travel aspect and exploring new terrain. It also includes the community and affinity that Jeep owners have for each other. From the nod to the Jeep wave, it's something special. This community tends to attract a lot of interesting individuals who seek freedom and individually. So it should be no surprise that most of these folks are also driven to enhance their rigs. New tires, axles, winches, lifts, even stickers and flags. Owning a Jeep is something special and so here's six things that you should consider when planning an upgrade
From the impressive rock crawling capabilities to the increased off-road features, Jeeps are one of the most apt model for a trail tide. But you can't just step into the stock model at your local Jeep dealer and expect to conquer the unlimited terrain of trails around the world. To have the experience you deserve, you need to upgrade and modify your Jeep so it can handle the hard terrain ahead of you.
Fortunately, several mods will make your Jeep a beast on the trail as well as an object of lust in the parking lot at work. If you want to transform your Jeep into a beast ready to tackle any trail, here are the top six things you should consider.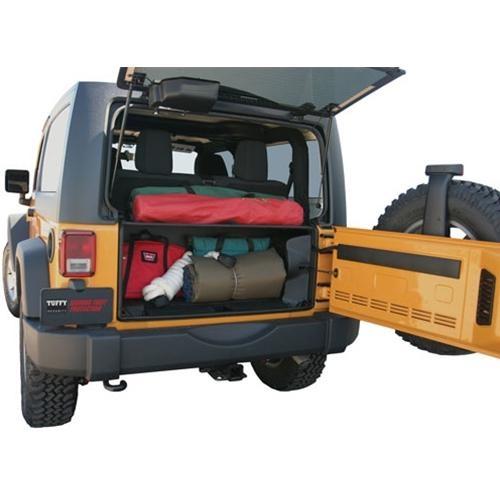 Tailgate Enclosure and Security Drawers
Security on the trail is essential and while Jeeps are incredible machines - once you take the roof, doors, and windows off, there's not much security for your gear left over.
While it may seem less important because you are miles away from the closest town, you are also apart from any security cameras or other safety precautions. To maximize space and security, it is vital that you have a secure storage locker. Companies, such as Tuffy Security Products, offer a plethora of options. From a single-piece hinged locker to Security Deck Enclosures that doubles as a rear deck behind your backseats and works in conjunction with your back door. When searching for storage options, make sure that it seamless integrates within your Jeep make and model. The product should eliminate rattles and movement without any additional straps or plates.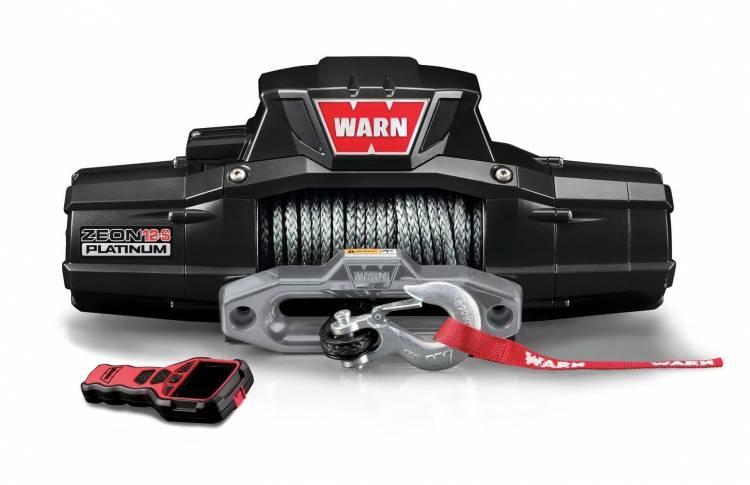 Winch
A winch is a hard-mounted cable spool that will be invaluable once you start pushing your jeep to the limit ... or past that point. When it comes to recovery, it's critical to be able to pull your Jeep out of a ditch or rescue others standard on the trail. We like the Zeon series winches from Warn Industries, but make sure to get the right cable length and power to match where you're going and what you'll need to recover. For instance, winch lines can be made of synthetic rope or steel rope and come in various lengths to provide maximum flexibility. Winches also work for clearing the path when massive logs, rocks, or other items are in the way of your ride. It is also excellent for helping set up the perfect base camp on multi-day trail rides. If you expect to get through any overlander or off-roading trip safely, make sure you have a winch. It is an essential part of Jeep security that protects in travel areas where tow trucks aren't available or able to access your car. Get a winch ASAP so that you have peace of mind during every future trail ride.
Lift Kits
Jeeps are one of the best vehicles for off-roading thanks to its high clearance and other capabilities. However, if you plan on any serious off-road excursions or rock-crawls adding a lift kit is paramount. Even if you have body armor skid plates or a snorkel, there is always a chance of bottoming out. Installing a lift kit gives you the highest level of clearance and protects your undercarriage from hitting rock bottom where ever you go.
* Extra Lift Kit Tip: Standard springs do the job okay, but if you plan on any high-speed trail riding you should invest in a quality set of Jeep coil-overs.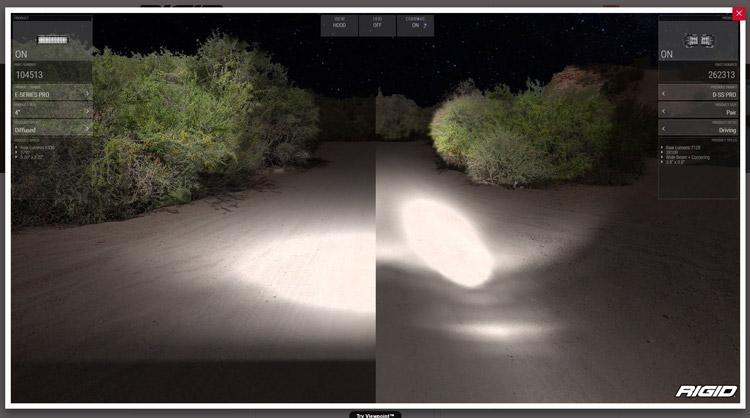 Lighting Kits
If you plan to wheel only during the day then you can forget this section - but even in daylight, lighting kits can look super cool. Aside from novelty stuff like undercarriage, interior accents, or door lights, there are four main areas the consider when it comes to mounting a lighting kit. This includes: Roof, Hood, Headlights, and Side Mounted (generally on the A-Pillar). Generally this comes in three different shapes - a Light Bar is a rectangular series of lights across the front of your vehicle designed to fill in the area around the Jeep, a Pod Light that can be designed for long range fill and spotting directly in front of the Jeep, and then there are specialty lights designed for hyper focused beams providing light far in front of you. We like the folks at Rigid Industries because no only do they make some of the best Jeep lighting kits out there but they also have a great tools to help you figure out exactly what lights you need.
Differential Lockers
By definition, going off-road is driving with limited traction. But if you expect to get through a trail ride, you need to maximize the traction you are receiving on the road. While the most important thing you can do to gain traction use a good set of all-terrain tires, a differential locker ensures that those wheels and tires are receiving power even if one doesn't have any traction.
The worst part of off-roading is getting hung up and stuck without any traction. During any Jeep trail ride, your chances of this happening increases automatically. This happens more often in muddy areas when you start sinking in and soon find yourself brainstorming a winch pull-plan to get out. A differential locker with push-button lockup is the perfect tool for getting you out of these situations and many more.
Try adding a pneumatic differential locker to your set up. It produces its own compressed air on demand and is a great piece of equipment on any Jeep.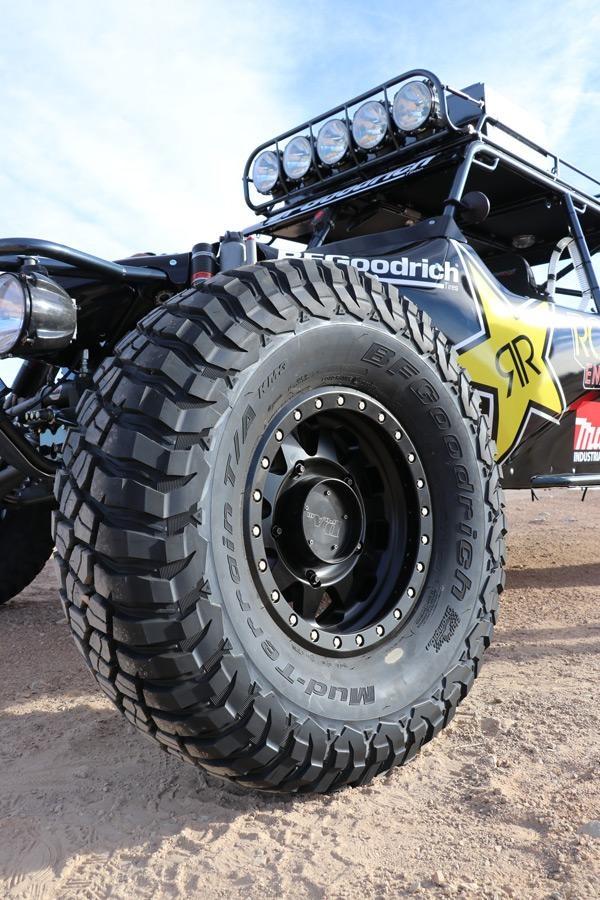 Offroad Tires
One of the first things you should buy when planning a trip off of paved roads is a set of all-terrain tires. We love BFGoodrich off-road tires and if you look around pretty much any Jeep rally - that seems to be the brand of choice in the community. They have an awesome new KM3 tire that is designed for mud, sand, and loose terrain that we tested out last fall but there's a whole spectrum of other options for any given surface you might have your eyes on.
Only quality all-terrain tires offer the traction and durability you need to climb over steep rocky faces, speed across dirt roads, and take the road less traveled. Gummy and grippy all-terrain tires will allow you to conquer any obstacle without feeling any negative feedback. Plus, you won't need to worry about blowing out any tires along the way. Buy quality tires so you can glide along every Jeep trail ride like a champ.
You should also buy a spare all-terrain tire just in case you are in a sticky spot.
Rock Sliders and Skid Plates
To get the full protection that heavy off-roading encounters, you should fit your Jeep with some sleek rock sliders and metal skid plates. Rock sliders keep your car protected from those massive rocks that mess up your sheet metal, and also make exiting and entering your vehicle a lot easier. Metal skid plates and body armor are additional upgrades that any serious off-roader needs. Most models can buy full kits or component pieces separately to shore up the transmission, front-end, and/or gas tank.