The AU-Stream Hybrid Wireless noise cancelling earbuds offer a compact and comfortable option for those on the go where reducing noise instead of simply increasing volume is a key concern.
Editor's Note - I (James) am a big fan of AU-Sounds products having loved by experience with them previously using the AU-Stream wireless ANC earphones. These earphones earned a place in my travel bag for how convenient they were on cross country trips by plane so I wanted to offer a friend of mine, Ashley an opportunity to try the next level product. AU-Stream has introduced the AU-Stream Hybrid Earbuds earlier this summer and while neither of us, unfortunately, is flying right now, I thought her perspective would be a unique and interesting one since she has not previously had a pair of "true wireless" earbuds like this.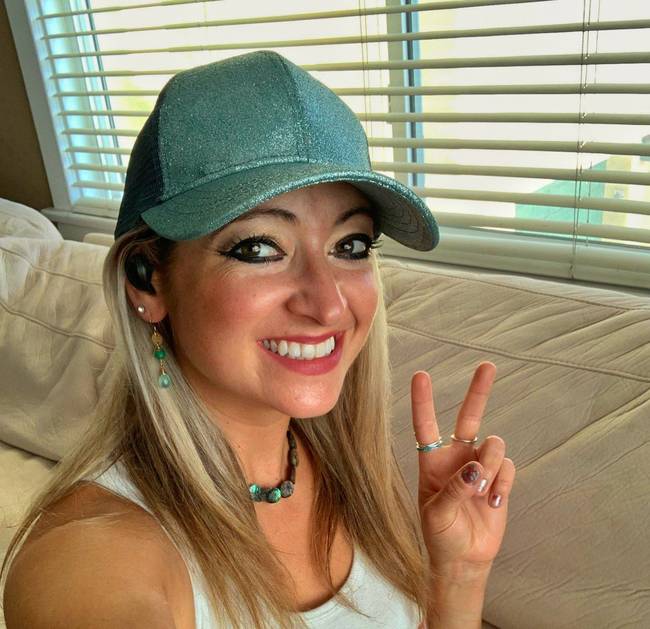 -----
As a flight attendant I'm busy and on the go but when I have a break and want to listen to music, there are three things that are critically important to me: convenience, comfort, and quality. Specifically, I like that these AU-Stream Hybrid earbuds can fit conveniently in my carry on bag or purse and that I never have to worry about them running out of power since they can charge in the case when not in use. Additionally, I like the noise-canceling functionality since that helps me block out extra noise when waiting in an airport between flights.
The only thing I don't like about them isn't a critique of the AU-Stream earbuds, but of the product category itself and that is they are easy to lose. In fact, during this review, I accidentally lost one of them in an Uber on the way to ta meeting since it fell out of my ear. After getting a new pair and adjusting the fit using the included rubber earpieces this was less of a problem and sat firmly but comfortably in my ear since then.
-----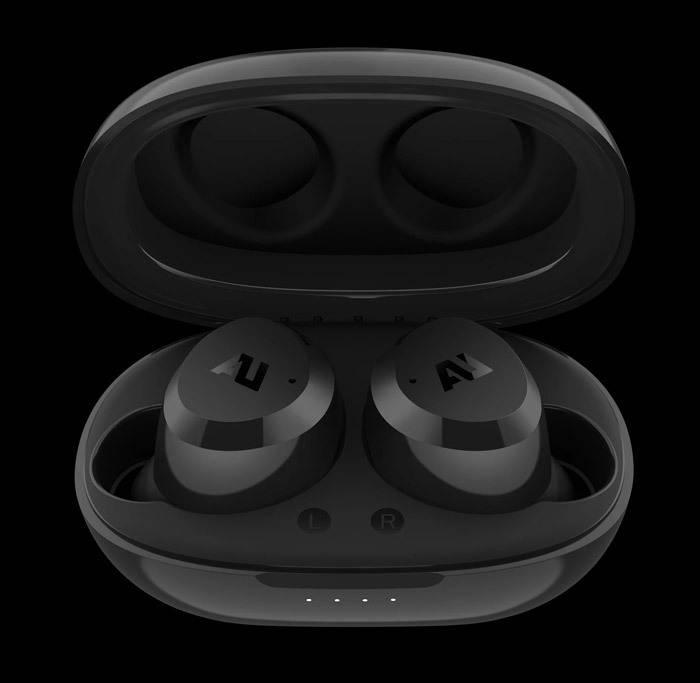 ANC (Active Noise Cancellation) Helps Reduce Outside Noise
Active Noise Canceling is a killer feature that has been around in full-sized headsets for a number of years but is now making its way to the earbud space as well and that's a great thing. With these AU-Stream Hybrid earbuds, it provided excellent noise reduction both passively by blocking sound in a way similar to what you might experience with foam earplugs, but also electronically using the ANC technology. ANC audio processing won't eliminate all noises around you but works very well at reducing low level constant noise such as crowd noise at an airport or the din of jet engines on a plane. However, you can still hear sudden loud noises near you such as a baby crying or a sneeze from the passenger next to you.
Rapid Wireless Charging And Long Battery Life
These AU-Stream Hybrid Earbuds are equipped with Bluetooth 5.0 and a case that can rapidly charge your earbuds from 0 to 100% in 90 minutes and a quick 15-minute charge provides 3 hours of music playback time. Additionally, the case itself can charge using USB-C or a wireless charging pad. Together, the case can charge the earbuds for a total of 25 hours of music playback time.
The battery life of the earbuds is 8.6 hours and 5 hours with ANC active.
Voice Assistant Support and Touch Controls
These AU-Stream Hybrid Earbuds also support voice assistant services from Google as well as Apple. You can access the voice assistant easily by three taps on the earbud and then simply execute the "Hey Siri" or "Hey Google" command as you'd do normally on your phone.
Additionally, the touch controls allow you to toggle through ANC settings, pause / play your music, and answer calls just by tapping on them lightly. This requires a bit of a learning curve initially but is very convenient.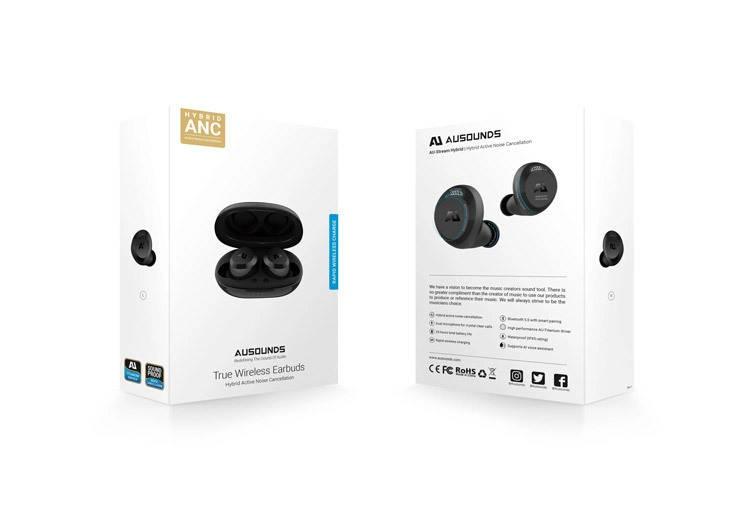 Included in the Box:
- 2 earbuds
- 3 eartips (large, medium and small)
- rapid wireless charging and carry case
- quick start guide
- user manual
- USB type-c cable
- warranty card
The AU-Stream hybrid true wireless rapid charging earbuds present a seamless out-of-the-box listening experience. Ahead of its time, the earpiece has been engineered to please the ear with clarity and presence gained from impeccable tuning.
These earbuds are priced at $189.95 and if active as well as solid passive noise canceling is an important factor for you then we fully recommend checking these out. For more information or to purchase the AU-Stream Hybrid wireless earbuds visit the AU Sounds company webpage.