There's no shortage of companies selling wireless speakers out there, but I have a special place in my heart for products from Tivoli Audio since they not only sound great - but look great too and tend to be very high-quality construction. That's certainly the case with the Tivoli Sphera speaker from their Audio Art collection too!
The first thing you'll notice about the speaker when you first take it out of the box is that it is simply gorgeous. The model we were given by Tivoli Audio features real walnut and Gabriel fabric with controls conveniently hidden ... except one. The logo at the top is actually a touch-sensitive pad that allows you to start or stop the music with just a quick tap.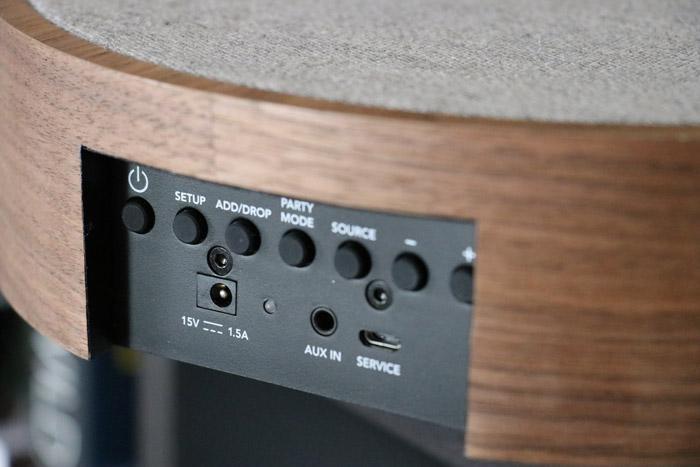 This Tivoli Audio Sphera speaker is a little different than most others that we've reviewed since it's actually designed to be controlled through an app on your phone. It's also designed to function solo - as well as paired with up to three others for a full Hi-Fi experience. In fact, you can mix and match the ART Speaker I have with its cousin the Cube Speaker depending on your design preferences to create a multi-speaker experience for the ultimate party.
All of the speakers in the ART collection work with either Bluetooth or you can also connect it to your Wi-Fi network so that you can use apps like Spotify. This allows you to control the music wherever you are, rather than being forced to stay within range for the Bluetooth streaming to work.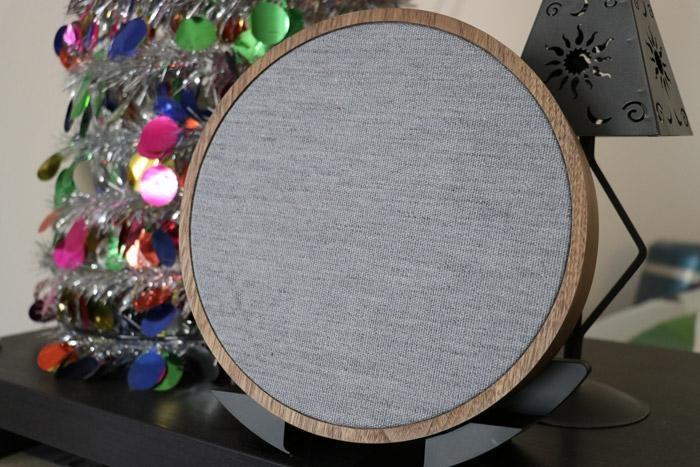 ART speakers can be mounted like I have above and displayed like a sculpture - or even hung on the wall like a painting. You can also purchase an optional battery pack so there are no wires needed to disrupt the beautiful lines!
When I look back at the speakers that I've had over the past 20 years it's an interesting pattern. Back in the 90's I wanted big boxy speakers for "maximum bass" and then quickly the goal was to have the smallest possible speakers that were "hidden". Now though, through the work of some fantastic industrial designers like those at Tivoli Audio, speakers such as the ART Speaker are able to produce incredible sound ... but in a package that's aesthetically pleasing enough to actually WANT it on the shelf.
The ART Speakers are available online on the Tivoli Audio website or at retail locations nationwide. You find a locator on their website with full details. The Sphera Speaker is $249.99 (currently on sale $169.99) + optional $19.99 for the battery pack, while the Cube Speaker is $199.99.