Malt is a special gift from the gods ... it make beer better, milkshakes more tasty, and now it's in cookies as well. Malt Shop Cookies is the creation of two guys that decided to try something new by adding malted milk to a chocolate chip cookie. Now their innovation is available for you to give to your friends and family!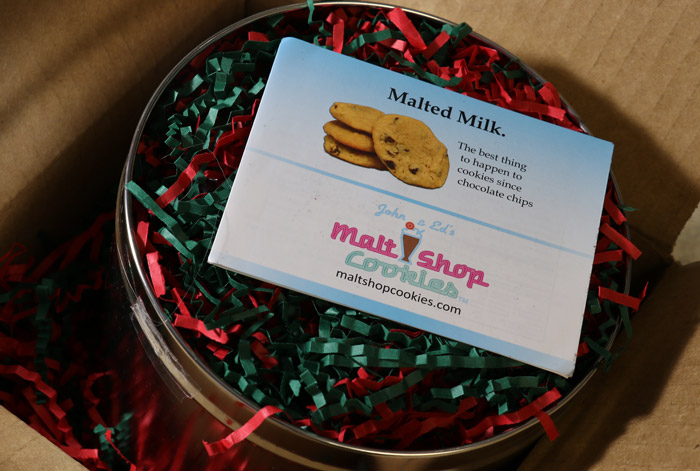 These aren't your typical cookies and frankly - if you don't like malt then this is probably not for you. However, to those of us who love malt or even just love the idea of sending something innovative, Malt Shop Cookies is a great option. In addition to the distinctive sweet flavor, the other benefit of malted milk is that it is a natural preservative. This means that their cookies don't require any artificial preservatives to stay soft and moist for a long time. Yet even though they are nice and chewy, they still taste homemade.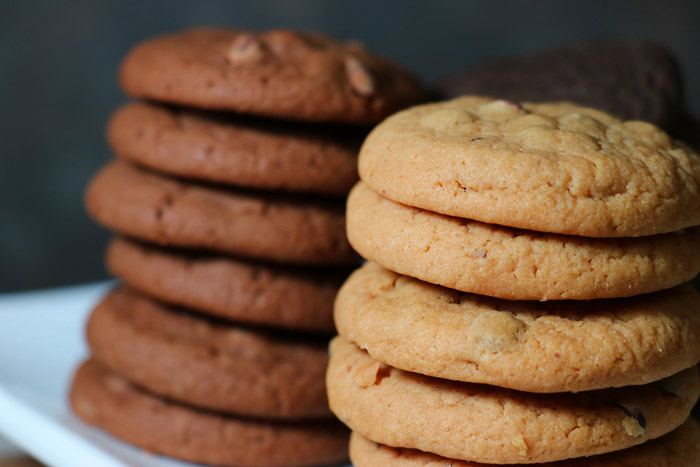 The cookies come in three flavors: Chocolate Chip, Mocha Chocolate, and Double Chocolate, which are all exactly what you'd expect. Taste wise, they are very good and unlike anything I've had before. For malt lovers on your list this is an obvious choice that will be sure to create smiles.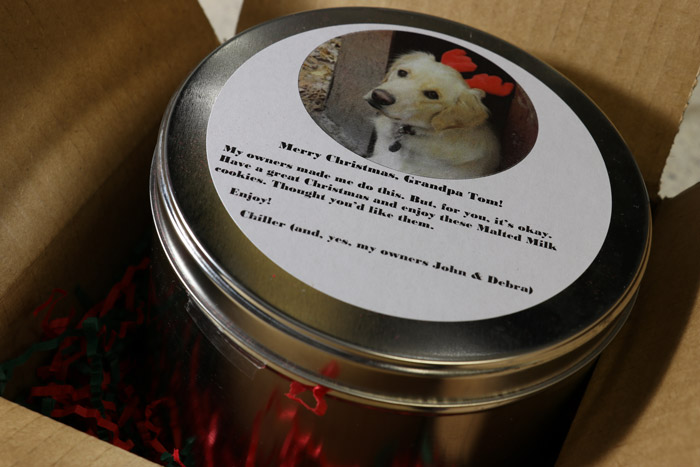 While you can purchase the Malt Shop Cookies flavors individually, I recommend that you consider the variety pack since why limit yourself? With the tins, you can also add a personalized greeting and photo to the lid to give it that extra bit of personalization.