It's National Grilled Cheese Day on April 12, so naturally I had to create a fabulous creation to celebrate. There's something absolutely amazing about the a grilled cheese sandwich with the molten cheese ooozing out from two nicely toasted pieces of bread. While there's nothing wrong with stopping there, I like to take things to the next level and that's why I decided to create the Southwestern Chili Grilled Cheese!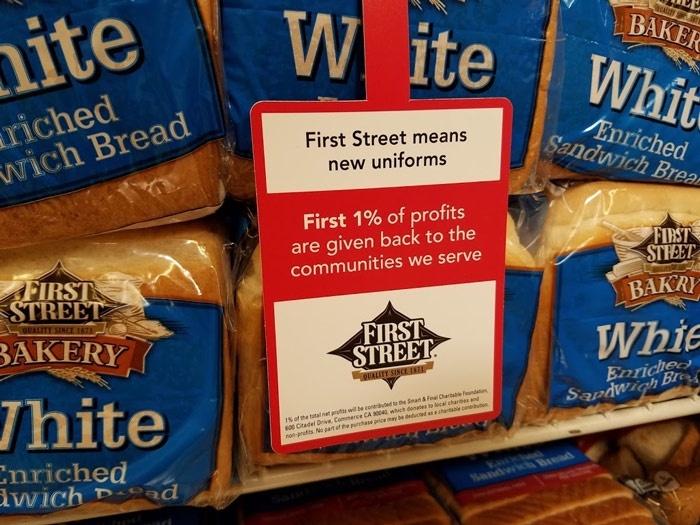 One of the things that I noticed while shopping at Smart & Final is their new First Percent program. When you buy First Street items, Smart & Final will contribute the first percent of net profits to their Smart & Final Charitable Foundation supporting local community nonprofit organizations.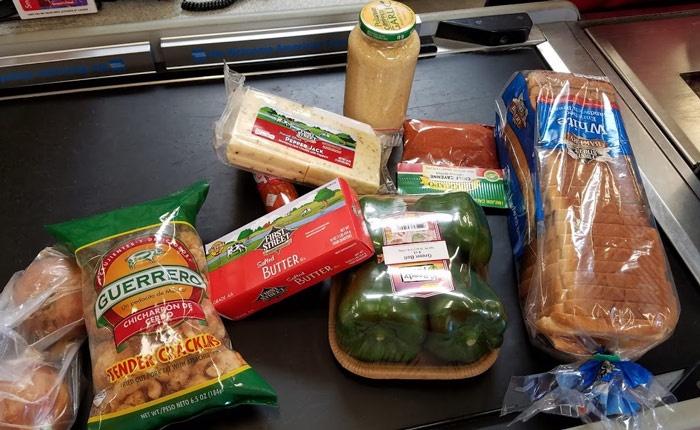 Ingredients:
2 slices of First Street white bread
3 slices First Street Pepper Jack cheese
First Street butter
1 green pepper
1 onion
1 tbs cayenne pepper
2 tbs season salt
3 cans of Ro-Tel Hot Diced Tomatoes with Chilies
1 heaping tbs chopped garlic
2 pounds of stew beef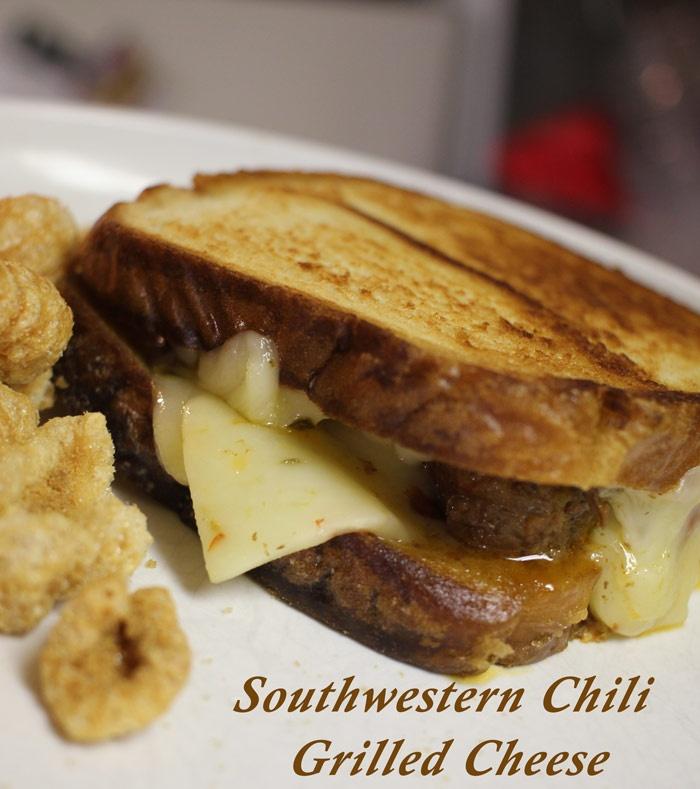 OK, so the first thing you have probably noticed is that we are making WAY more chili than we need for the sandwiches. The reality is that I created this recipe because I love chili and it really only works when you cook a bunch of it. Unfortunately that's just the way it is and the result is LOTS of leftovers ... so I needed to create a new way to eat it :)
Preparation:
Toss the Ro-Tel in a crock-pot (do not drain the water) and turn on to high.
Add beef and some butter into a skillet to brown.
When the beef has start to brow, add in the onions, peppers, and garlic then toss periodically till the onions begin to caramelize. Depending on how fatty your beef is, you might need to add more butter.
Dump the skillet into the crockpot and add cayenne pepper and season salt then toss.
Cook on high for 2 hours then turn to low for 2-3 hours or till the meat is nice and tender.
Enjoy your chili and let's come back tomorrow for the Grilled Cheese!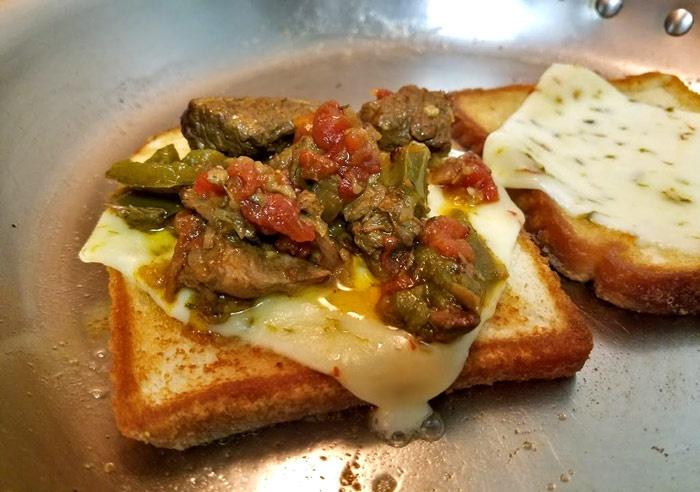 After a night in the fridge, your chili is ready for it's next phase ...
In a small skillet or pan, take some of the chili and re-heat it.
In a large skillet, add a pat of butter and bread till both sides of the bread have been grilled
Once both sides are nice and toasty, you'll want to take a piece of cheese and melt it on top of both halves then place some of the chili on one side and top it with a third piece of cheese.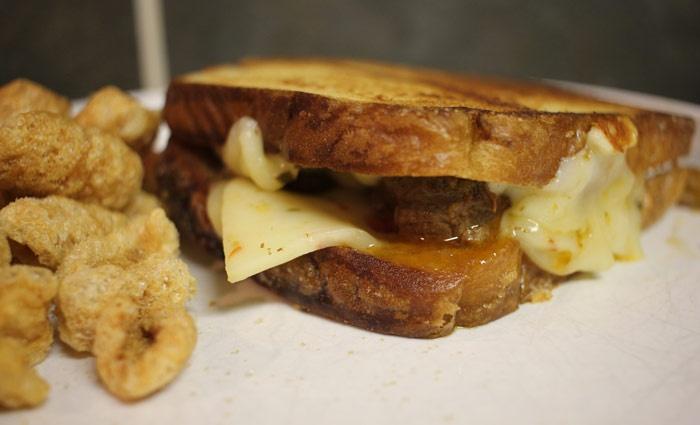 Close the sandwich and serve with chicharrones and a glass of milk!