Norwegian Cruise Line gave us a sample of their new Meet the Winemaker cruise series earlier this year while we sailed on Norwegian Joy. It was a fabulous experience and now they are getting ready to roll it out with a wider schedule, across multiple ships this fall. If you love wine and cruising then these cruises are made for you.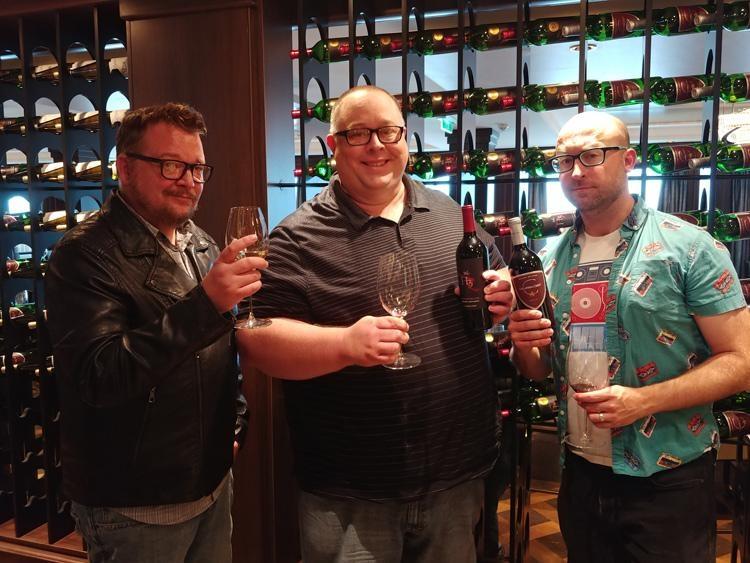 Rick from Rick On The Rocks, James from ManTripping, and Ben from LA Foodie.
While more often than not people associate cruising with fruity frozen drinks, I've become very impressed with both the quality and selection on Norwegian Cruise Line when it comes to wine. Plus, they have great staff that are very knowlegable about the vintages that they carry as well as global trends. In fact, the wine tasting we participated in on Norwegian Joy was absolutely one of the highlights of the cruise and I look forward to getting back together with these guys sometime soon.
What is the Meet the Winemaker Cruise Series?
This cruise series for wine lovers is designed for wine enthusiasts and foodies of all skill levels. While I know some of my friends were initially worried they might not have fun since they aren't as into wine as I am, the preview session we had featuring St. Michelle Wine Estates was very approachable and fun. Now they are expanding it to an entire cruise experience that pairs breathtaking destinations with world-class vintages and gourmet cuisine. Norwegian Cruise Line's Meet the Winemaker cruise series offers guests the exclusive opportunity to engage with trailblazing winemakers, sommeliers and other industry experts through open-forum discussions, meet-and-greets, intimate wine tastings and wine-paired dinners in The Cellars, a Michael Mondavi Family Wine Bar available on Norwegian Joy, Bliss, Escape, Dawn and the soon-to-debut Encore, which we'll be on in November.
The wine experiences on each cruise will range from $19.95 to $60 per person plus tax and gratuity and may be reserved once on the ship.

The 2019 season includes the first female Master Sommelier and three-time James Beard Award winner, Andrea Robinson, along with accomplished experts including Gerard Bertrand of Languedoc Roussillon; Bob Bertheau of Chateau Ste. Michelle; Juan Munoz of Columbia Crest; and more. The experience is available on a variety of itineraries to Alaska, Bermuda, the Caribbean and the Mexican Riviera.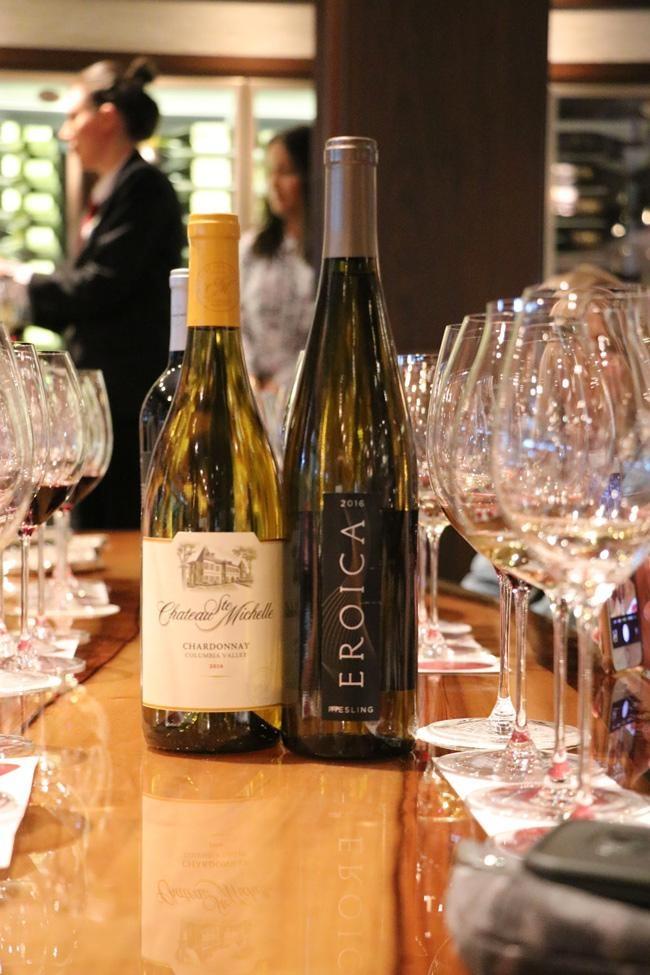 Meet the Winemaker Cruise Schedule:
October 6, 2019 – Norwegian Bliss (Los Angeles - Mexican Riviera): Michael Mondavi, son of Robert Mondavi and pioneer of the Napa Valley wine industry
October 20, 2019 – Norwegian Escape (New York – Bermuda): Salvatore Ferragamo, heir of famed Italian fashion house and owner of Il Borro Winery in Tuscany
November 3, 2019 – Norwegian Bliss (Los Angeles - Panama Canal): Aarón Sánchez, award-winning chef, owner of Johnny Sánchez restaurant, and one of the world's leading Latin chefs
November 24, 2019 – Norwegian Joy (Los Angeles - Mexican Riviera): Juan Munoz Oca, head winemaker at Columbia Crest
December 1, 2019 – Norwegian Encore (Miami - Eastern Caribbean): Rob Mondavi Jr., son of Isabel and Michael Mondavi and a fourth-generation Napa Valley winemaker
January 4, 2020 – Norwegian Escape (Miami - Western Caribbean): Master Sommelier Andrea Robinson
January 26, 2020 – Norwegian Encore (Miami - Eastern Caribbean): Jacques Lardiere, French winemaker recognized for Maison Louis Jadot Wines
February 16, 2020 – Norwegian Encore (Miami - Eastern Caribbean): Gerard Bertrand, renowned vintner of Languedoc-Roussillon
February 20, 2020 – Norwegian Dawn (Tampa - Western Caribbean): Master Sommelier Andrea Robinson and celebrity Chef J.J. Johnson
To book one of these cruises, please contact our official Travel Agent Partner, Circling The Globe or call: 630-779-9301 and ask for Heather.